Does Your Baby Need a Play Gym? These 4 Reasons Are Too Good To Ignore!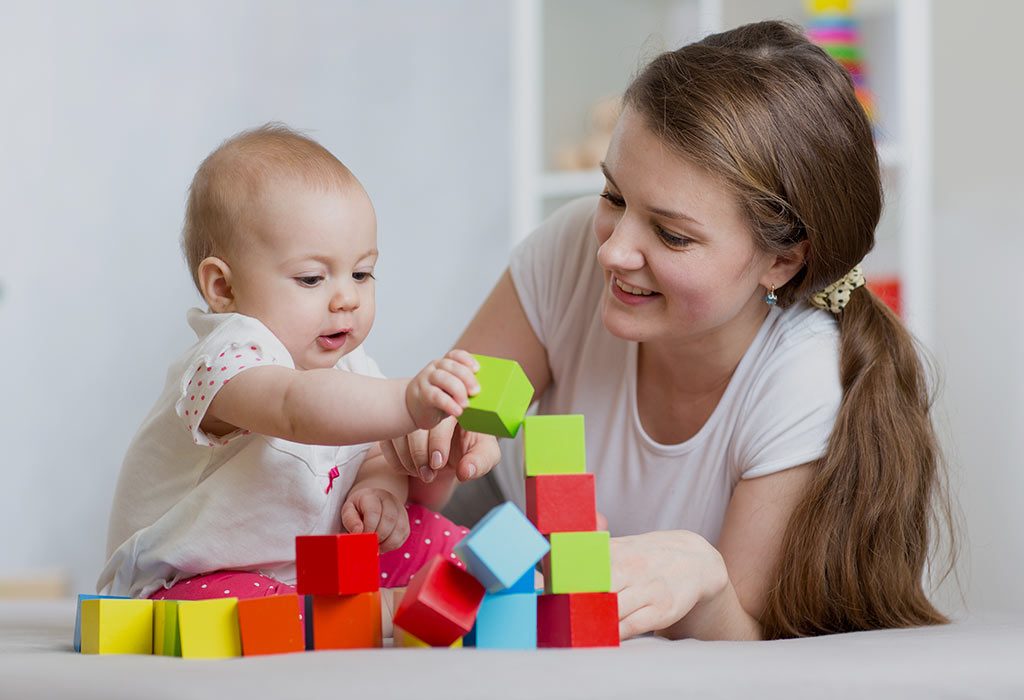 Why would a baby need a gym? Is this one of those fashionable trends that are out to get poor unsuspecting mothers to sign up or is there some real substance behind baby-gyms? Find out why it may be a good idea to get a baby play gym now!
Physical exercise is essential for babies. Baby play gyms are important activity tools that keep your baby occupied in a variety of ways. They help your little one grow and develop in the years to come.
What Is A Baby Play Gym?
Before you start imagining rooms with machines for exercise, baby play gyms do not resemble adult gym or workout rooms at all! A baby play gym is a soft mat with two arches on either side, from which you can dangle toys overhead. Some gyms have lights, mirrors, baby pianos or tummy pillows to engage your baby in a variety of activities.
Benefits of Using A Baby Play Gym
Getting your baby to use a baby play gym may be the wisest choice you make. They have major developmental benefits for your baby such as:
1. Enhances His Motor Skills
Babies develop motor skills when they use baby play gyms. The toys that dangle from the arches of a baby gym encourage the baby to reach out and grasp them. Also, the baby starts kicking his legs when he is visually attracted to the toys, or the mirrors that reflect their faces, or the sounds that come from the baby piano. Reaching, kicking and grasping help in muscle development around the legs, arms, neck and stomach.
2. Improves His Hand Eye Coordination
Baby gyms also help in hand-eye coordination that helps the baby focus on the object and bring together both hands at the mid-line of the body. Continuous use of a baby gym will improve this reflex and help them develop the fine motor skills that are required for overall development. ||
3. Boosts His Cognitive Development
The hanging toys from the gym are specifically designed to improve the imagination of babies. Sounds, shapes, colours and textures stimulate mental and cognitive development in babies. Regular usage will help the baby recognize different colours, patterns and textures. Some gyms have mirrors attached to them which make the baby see his own face and recognize himself. Baby play gyms speed up the baby's self-discovery and mental development as compared to those babies who do not use them.
4. Develops His Visual and Sensory Skills
As babies reach out to grab toys, they also learn to focus on objects thereby improving their visual perception. The sense of vision is stimulated and encouraged with regular use of baby play gyms. Although the baby's vision is blurred at birth, continuous usage from birth till 6 months will see a remarkable improvement in the baby's visual perception and coordination. Baby play gyms also have mirrors and sounds such as piano keys attached. These help improve self-awareness and sensory stimulation to sound and touch.
Are Play Gyms Safe?
As a parent, you may be concerned about the safety of your baby while using a play gym. However, be rest assured. Baby play gyms are designed especially for babies and are completely safe and fun. They are made with soft mats below that are cushioned and will not cause the slightest injury to even the youngest of infants.
There are plenty of varieties of baby play gyms available in the market. So go ahead, chose a good baby play gym that has a lot to offer to your baby! Go here to check out a myriad of cute, colorful and economical play gyms that your baby won't get enough of!
Does your baby use a play gym? Do share pictures of your baby playing in his gym. We would love to see just how much fun it can be!