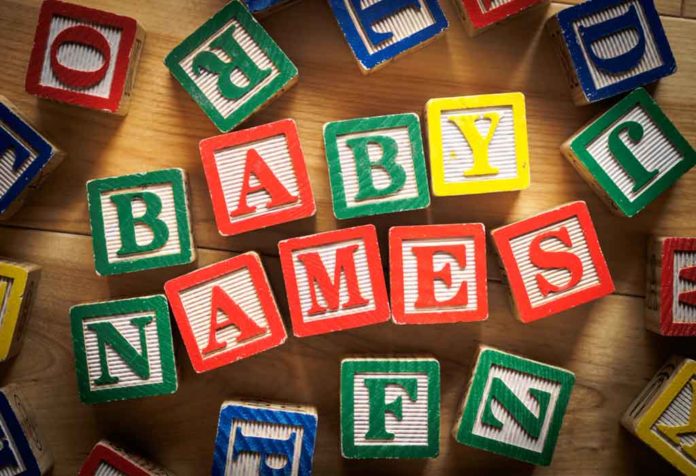 Across the world, Dior enjoys the status of an elite surname. All thanks to Christian Dior, the popular French designing and luxury brand. Though mostly used as a surname, Dior is steadily gaining momentum as an aspirational first name for girls and boys. With a glamorous association with a prominent luxury fashion brand, Dior enjoys a modish appeal and vast acceptability.
What Does Dior Mean?
Before naming your baby boy or girl Dior, it is of utmost importance for you first to know the meaning of Dior. The name French Dior is commonly used as a surname in French-speaking countries. However, it has a presence in countries where French is not the main language. Dior as a first name is suitable for both boys and girls due to its unisex status. Dior, meaning "of gold" or "golden," implying something precious is ideal for christening your beloved child. In some references, the meaning of Dior can also be understood to be "present."
Origin
Though the etymology of the name Dior is uncertain, it is conjectured to be derived from d'Or, a French origin word meaning "of gold." This gender-neutral French origin name has been popular as a surname. However, its unusualness caught the attention of many parents and then started its use as the first name.
Gender
Unisex
Pronunciation
Syllables
2 syllables
Length/Letter
4 letters
Name Variations/Spellings
Although Dior is of French origin, many Dior name variations exist in other languages. Some other spellings for Dior with their origins are:
| | |
| --- | --- |
| Name | Origin |
| Daire | Irish |
| Daitaro | Japanese |
| Diar | Pashto |
| Daray | American |
| Dareh | Persian |
| Dario | Italian |
| Darya | Russian |
| Diara | Latin |
| Dor | Hebrew |
| Dore | Greek |
How Popular Is the Name Dior?
The popularity of Christian Dior, a French designing and luxury fashion brand, made the name popular across the globe. Still, Dior as a first name was occasionally used since the 1980s. However, as a surname, it was popular in the French population. Dior as a girl's name was more popular than a boy's name. But recently, Dior gained admiration due to Iann Dior, musician, and 'Dior' the Pop Smoke song. The recent data from Social Security Administration showed that the Dior baby name ranking got a major popularity boost in the year 2020. The list of baby boys' names rose from 1,302 to 868 in 2020, a jump of a full 434 spots.
Similarly, the Dior popularity index improved exponentially as a girl's name, though not so much as the popularity as a boy's name. It jumped to the no-499 spot in 2020 from the no-607 spot in 2019, full 108 spots jump. In 2020, 258 newborn boys and 605 newborn girls were named Dior. Now it is considered one of the top aspirational names for babies.
Interest in Dior – Worldwide
According to Google search trends, Dior has been on an average of 25 to 40 for ten years until December 2016, when it reached the rank of 41. Since then, it started gaining popularity and reached its peak popularity of 100 in December 2020. It touched the ranks of 75 in December 2019 and 78 in July 2020.
Interest in Dior – US
The US data for Dior corresponds with the worldwide data in Google search trends. As the worldwide data, Dior maintained a rank between 25 to 40 until December 2018, when it reached 44 and steadily gained popularity. It reached its peak popularity in July 2020.
The Popularity of the name Dior
URL: https://www.ssa.gov/cgi-bin/babyname.cgi
Where Is the Name Most Searched?
Search trends of Dior – Worldwide
Surprisingly, Dior is most searched in Senegal and not France in Google search trends. After Senegal, the name is most popular in Hong Kong, followed by France, Uzbekistan, and United Arab Emirates.
Search trends of Dior – US
Dior is most searched in the New York, sub-region in the US in the last decade. California follows New York in terms of the popularity of the name, followed by New Jersey, Nevada, and Hawaii.
Middle Names That Go With Dior
To make your baby's name more impactful, add a middle name that compliments Dior. Some double names with Dior are:
| | |
| --- | --- |
| Darcy | Gavin |
| Mia | Caesar |
| Jasmine | Aurora |
| Rubia | Martin |
| Dragan | Kamran |
| Monique | Bernice |
| Amoura | Amelie |
| Beckham | Kiara |
| Camryn | Sophie |
| Damian | Jolie |
Famous People Named Dior
Dior has been the surname and first name of many popular personalities in fashion, music, sports, and history. Some of the popular people named Dior are:
| | |
| --- | --- |
| Celebrity Name | Profession/Famous For |
| Dior Alexandros Lowhorn | American professional basketball player. |
| Christian Dior | French fashion designer |
| Steve Dior | Rock and punk rock musician. |
| Justin Dior Combs | college football player and son of Sean "Diddy" Combs |
| Dior Derrico | son of Karen and Deon Derrico; "triplin" featured on TLC's 'Doubling Down with the Derricos' |
| Dior Hall | American hurdler |
| Dior Thomas Angus | English professional footballer |
| Dior Zaberxha | an athlete for the FC Vushtrria |
| Iann Dior | Puerto Rican singer, rapper, and songwriter |
Similar Names & Last Names
Many similar baby names can be considered in place of Dior. Some other names and family names for Dior are:
Names That Sound Like Dior
There are many names that rhyme with Dior, which can be used instead of Dior. They are:
| | |
| --- | --- |
| Deidra | Derya |
| Dera | Diara |
| Derry | Diodoro |
| Daray | Dora |
| Dareh | Doria |
| Derora | Dory |
Sibling Names Related to Dior
You have named your baby Dior, and now you are looking for sibling names that go with Dior. Here are some suitable sibling names for Dior:
| | |
| --- | --- |
| Sister Names For Dior | Brother Names For Dior |
| Amelia | Drew |
| Cheri | Trey |
| Tara | Troy |
| Dakota | Danor |
| Dealiyah | Diger |
| Diora | Selor |
| Diorella | Julian |
| Serenity | Ramon |
| Aria | Denver |
| Ava | Dimon |
Nicknames for Dior
Even for a short and sweet name such as Dior, there has to be a nickname to call your baby with affection. Some nicknames for Dior are:
| | |
| --- | --- |
| Dara | Don |
| Di | Dodie |
| Dee | Dian |
| Demi | Dio |
| Divi | Dody |
| Dori | Dory |
| Dion | Dixie |
Your baby's name is the first gift you give to your baby. Therefore naming them with a unique, adorable name is important as it is their life-long identity. Dior is a perfect name to christen your baby due to its wonderful meaning and luxurious connotation.
Sources/References
Social Security Administration: https://www.ssa.gov/cgi-bin/babyname.cgi
Dior Name Popularity in the United States: https://trends.google.com/trends/explore?date=2011-01-01%202021-07-10&geo=US&q=Dior
Dior Name Popularity Across The World: https://trends.google.com/trends/explore?date=2011-01-01%202021-07-10&q=Dior
Dior Name Interest in the United States: https://trends.google.com/trends/explore?date=2011-01-01%202021-07-10&geo=US&q=Dior
Dior Name Interest Across The World: https://trends.google.com/trends/explore?date=2011-01-01%202021-07-10&q=Dior