My Journey of Motherhood Was Not What People Had Described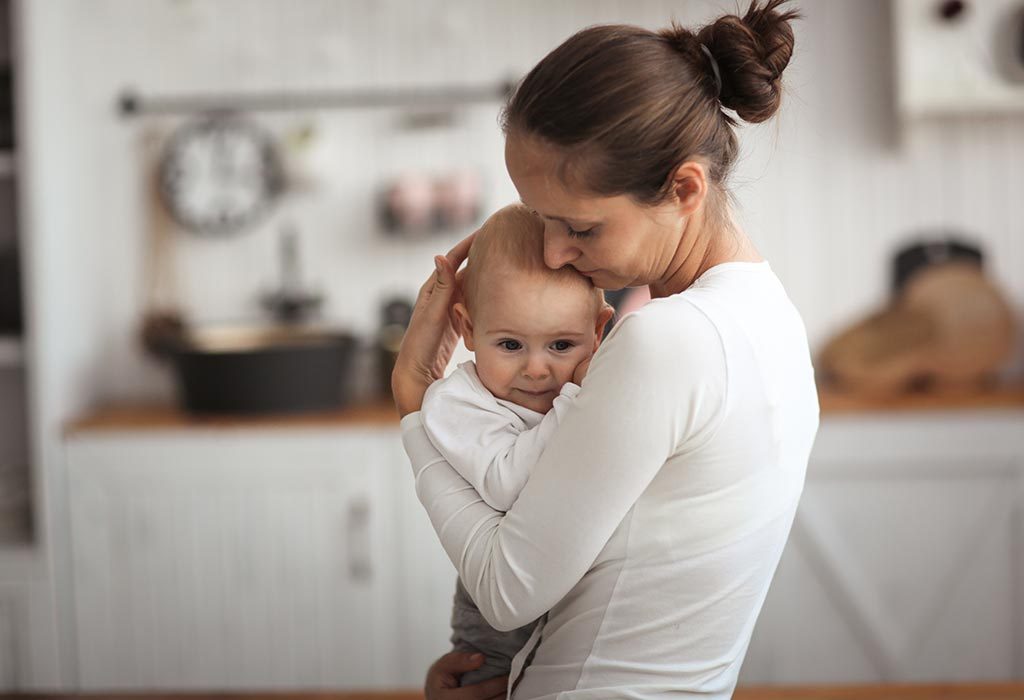 People always say that becoming a mother is one of the most beautiful feelings in the world. But what they forget to tell to-be-moms is that the journey towards motherhood is not pleasant, not always at least.
Today, I have a confession to make. By writing this blog, I am going to confess something to my newborn. Here it goes!
When we came to know that we were going to be parents, our joy knew no bounds. The happiness and love that we felt at the time is something that I can't describe in words. We felt that this feeling would last forever but unfortunately, that wasn't the case.
The 9-month long journey was no cakewalk; the daily morning sickness; not being able to eat; the tiredness and low endurance levels, and all these health issues only became worse and I was on bed rest.
Finally, the day came when I felt that this would all change soon. I thought I will finally be able to see you, my baby…I will finally get to hold you in my arms. But as I had a C-section delivery and I was under anaesthesia and I couldn't see you for hours after giving birth to you. In fact, I couldn't hold you for a day. And when I did, I couldn't believe that I was holding you in my arms. It was the moment that everyone spoke about so much.
All the family members came to see you and they all were really happy. But I was in so much pain because of the surgery that I didn't even want to hold you for long. I couldn't even sit, sleep, or eat properly. Nobody had prepared me for this and I was getting frustrated.
After we took you home, I started feeling suffocated. My life revolved around you all the time. I was stuck in the four walls of the house. I couldn't sleep and couldn't breathe. I felt a disconnect with you and I felt guilty…but I couldn't help what I felt.
My lifestyle had changed significantly and it was the opposite of what everyone had described it. Everyone had painted a rosy picture of motherhood, but it's not. Every day I was doing the same thing -feed-sleep-change-repeat.
Every single day I asked myself, "Am I a bad mother?"; "Am I allowed to feel this way?"' "Can someone hear my thoughts?"; "What kind of a mother I am if I can't even feel love for my baby?" All these questions were in my head 24×7 and that frustrated me!
I started to spend some 'me time' as I wanted my life back the way it was earlier. I would go for walks and spend more time in the bathroom. Few days…weeks passed like this. But little did I know that time away from you changed me…I started missing you, your smell, your soft skin, and your innocent eyes. I missed holding you in my arms and cradling you. I was worried about you. Slowly, I realised that you were not a responsibility. I felt an attachment!
And one day while I was out for a walk and a gush of emotions took over me, all I could think was that I needed to hold you. You were mine! God had given me the ability to create you and you had turned out so perfect. The minute I reached home, I looked at you and you were staring right back at me. I felt you were saying, "I came into this world connected to you. I trust you mom and that's why I am here in front of you. Why are you doubting yourself?" Then you had that precious toothless grin.
I started smiling and crying all at once. I felt like I wasn't even living before I had you.
Finally, I understood what people meant when they said parenthood not only changes you but also shows you what you're truly capable of. It requires a deep commitment and the willingness to keep going regardless of the circumstance.
And as the days went by, I started loving you more and more, deeper and deeper. Your smile, your yawns, and the way you held my finger made me love you even more. You won my heart. Nothing seemed like a chore anymore. I looked forward to every new thing you did.
There's nothing in this world that's more important to me than you. You have given a purpose in my life and you make me want to be a better person. Yes, I really love you, my girl. As a mother, I look forward to an exciting and fulfilling journey with you. I love you very much!
Disclaimer: The views, opinions and positions (including content in any form) expressed within this post are those of the author alone. The accuracy, completeness and validity of any statements made within this article are not guaranteed. We accept no liability for any errors, omissions or representations. The responsibility for intellectual property rights of this content rests with the author and any liability with regards to infringement of intellectual property rights remains with him/her.