When the Storm Was Building Not Only Outside But On the Inside as Well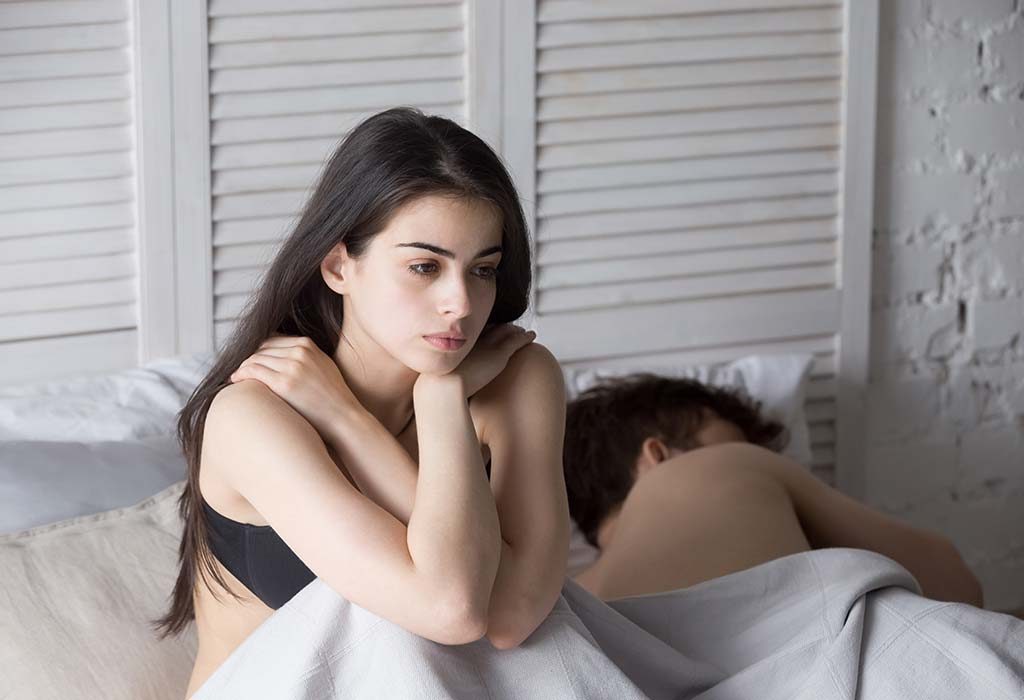 Raindrops were falling on the windowpane, making loud pit-pat sounds. They run down the window to meet each other and form a strange network, like tributaries on the glass. Agrima checked her mobile for the hundredth time. She looked at the clock, then again at her mobile.
As the clock struck twelve, her husband, Arun called out, "Happy Wedding Anniversary!"
"Happy Anniversary to you too, dear" she was glad; at least he remembered their third year anniversary. She wanted to retire for the day as running after their 2-year-old son whole day had exhausted her.
"Come here. Come to me", her husband said. She complied to Arun's wishes. After a round of eager lovemaking, her husband again wished her smugly and was soon drifted to sleep. As if women only craved sex and nothing more. The wind outside had suddenly gotten quite fierce slashing the raindrops cruelly. She said nothing at the time and slowly slipped away from his arms, turned her back towards him, and watched the storm outside.
"Tomorrow, he will surely plan something", she thought as she hugged herself. No, she wasn't feeling lonely; it was the chill she felt down to her bones because of the weather. She had her son sleeping next to her, who loved her the most. She chanted this mantra for the umpteenth time.
The next day, in the afternoon, the grey clouds covered the sun.
"Honey look what I have got!", he said, pulling her towards him.
" What?", she asked as she wondered whether it was a cake, a dress, or some flowers, while not showing anything other than mere curiosity on the outside.
"I booked a Hyundai Car!" he cried, sweeping her in his arms. She knew it was a gift he had gotten for himself, but said nothing.
It was bleak outside and was getting dark.
"Hello, mummyji. Yes, Thank you. A gift for her? Oh yes, I am gifting her a car." Arun said aloud.
The angry clouds started fighting with streaks of lightning.
Agrima went back to whatever she was doing when he came from behind and whispered,
"And what are you getting me? "
" I don't earn. What can I gift you with your own money?" she answered.
"Even if it is so, you have my money. You should have gotten me something," he replied promptly.
"Er Actually… I… I ordered two jeans for you from the brand you wnated for so long and the headphones you were looking st so longingly at the other day." she said looking at her feet fearing he may get irritated that she was going beyond their monthly budget.
"Oh! That's good", he said joyously. His eyes shone just as bright as hers; the only difference was, her eyes reflected the lightning outside.
Still, her stubborn desires and expectations were not dead. They were not only alive but were raising their heads defiantly like the climbers in the monsoons. You can chop their branches, but they will not stop growing. She was hopeful to at least get chocolates.
When evening came, she handed her husband his evening tea when he returned from work. Taking a sip of the ginger tea, he savoured it slowly with some steaming hot pakoras.
"I have a surprise for you!" he said and handed her a bag.
She took the bag from his hand and peered inside it, like a curious little kid.
"I knew you would surely get me chocolate at least!" she said, holding a packet, "but wait, this doesn't feel like chocolate…". With white knuckles, she opened it up to see that there were condoms inside it.
"Surprise, chocolate flavoured!" he said holding her from behind, unable to see the pearls that were not only raining outside but rolling down her cheeks also. The dying hopes and their wet traces were the only things left behind.
Disclaimer: The views, opinions and positions (including content in any form) expressed within this post are those of the author alone. The accuracy, completeness and validity of any statements made within this article are not guaranteed. We accept no liability for any errors, omissions or representations. The responsibility for intellectual property rights of this content rests with the author and any liability with regards to infringement of intellectual property rights remains with him/her.