26 Best Thanksgiving Movies for Kids to Watch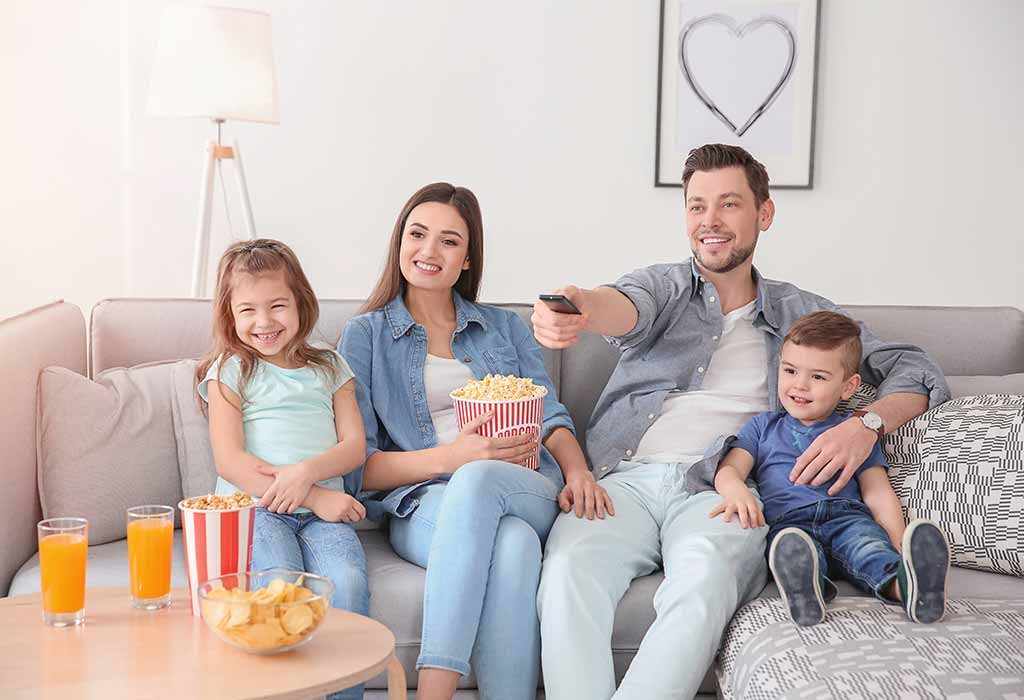 In this Article
Thanksgiving is about appreciating your life and being thankful for everything you have in your life. For the kids, Thanksgiving is all about having delicious food, playing games, and enjoying the holiday season. To teach the kids the value of Thanksgiving and the spirit of gratitude, what better way than a good Thanksgiving movie. A beautiful Thanksgiving movie is fun to watch the adults and the kids, and at the same time, it imparts the message of being grateful for everything we have.
Best Children's Thanksgiving Movies to Enjoy
Thanksgiving is the day we spend with our loved ones and express our gratitude to God for everything he has given us. It is also the time when we teach our kids the value of family and appreciating our lives. When we tell them about being grateful, they might find it preachy. But, when they see good Thanksgiving movies, they learn the Thanksgiving message without realising. These moves are about love, family, togetherness, and friendship, and are the best way to get into the Thanksgiving spirit. The kid-friendly Thanksgiving movies are inspirational and entertaining, so everyone loves to see them.
So grab your popcorn and enjoy these Thanksgiving movies with your kids.
1. Toy Story
Why Your Child Must Watch It
This feel-good movie is loved by kids and parents. It tells the story of friendship and family. This beautiful film teaches us to be thankful for what we have.
2. Paul Blart: Mall Cop
Why Your Child Must Watch It
This funny movie is about the incidents that happen on a Black Friday. The mall is shut down by Santa's's little helpers, and people are taken hostage. Paul Blart, the mall cop saves the day and the mall.
3. Dora the Explorer: Dora's's Thanksgiving Day Parade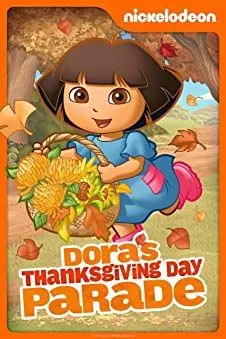 Source: Pinterest
Why Your Child Must Watch It
Kids love Dora, and this is one of the popular Thanksgiving movies for preschoolers. The film shows the adventurers of Dora on Thanksgiving Day. She is watching the Thanksgiving Day parade when the Pirate Piggies float away. To save the parade, she has to bring back the float. The bonus is little ones will learn a bit of Spanish as they watch Dora bring the float back.
4. The Blind Side
Why Your Child Must Watch It
This is not technically a Thanksgiving movie, but it's still a good movie to learn the meaning of Thanksgiving. The film tells the story of a poor boy adopted by a wealthy woman. His life changes after the adoption, and he becomes a successful football player. On Thanksgiving Day, the boy makes his family take a break from their busy lives and appreciate each other.
5. Home for the Holidays
Why Your Child Must Watch It
This comedy movie tells the story of Claudia, a single mother who returns to her parents" home in Baltimore. She is down on her luck and needs some comfort to lift her spirits, but her dysfunctional family is full of drama. The movie is sure to bring out some laughs and is an apt movie to watch with the family.
6. Home Alone
Why Your Child Must Watch It
Home Alone is an all-time favourite kids' movie. The movie shows the antics of the naughty Kevin McCallister and is perfect for any time. His clever tricks to protect himself and his home are a laugh-riot and the reunion with his family, in the end, is heart-touching.
7. Garfield's Thanksgiving
Why Your Child Must Watch It
The popular comic strip character Garfield is sure to lighten up your Thanksgiving with this funny movie. Watch Garfield getting invited for a Thanksgiving dinner when he is on a diet. The film tells us all about healthy eating and good habits.
8. Addams Family Values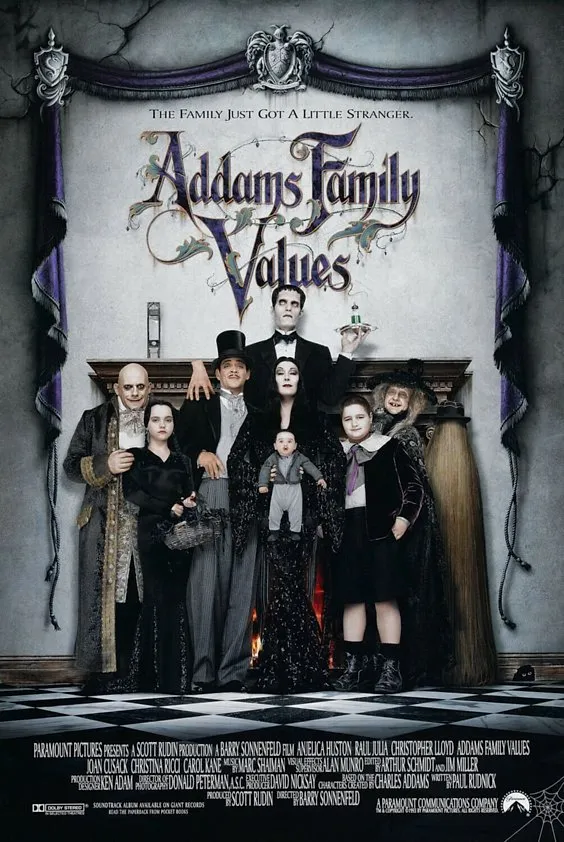 Source: Pinterest
Why Your Child Must Watch It
This movie is a dark comedy film about the Addams Family. In the film, Wednesday Addams goes to a summer camp, and there is a play about Thanksgiving. The movie shows how she adds a twist to the Thanksgiving story in the typical Addams family way.
9. Dutch
Why Your Child Must Watch It
The movie shows the journey Dutch takes with his girlfriend's son from Atlanta to Chicago. Dutch is driving him from his private school to his mother's home for Thanksgiving. The road trip is filled with bickering, some mishaps, and eventually bonding between the two.
10. Grumpy Old Men
Why Your Child Must Watch It
Two rivalling neighbours and their fights will have the kids rolling with laughter. The old men will entertain with their arguments and eventually teach the kids about the importance of friendship.
11. The Thanksgiving Treasure
Why Your Child Must Watch It
This classic movie is a heart-warming Thanksgiving tale about gratitude. The film starring Lisa Lucas, Mildred Natwick, and Jason Robards depicts human gratitude in different time zones.
12. Winnie the Pooh: Seasons Giving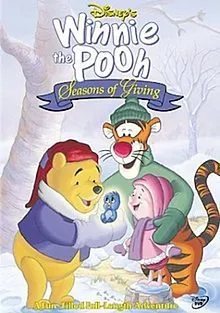 Source: Pinterest
Why Your Child Must Watch It
The adventurous movie of our beloved Winnie the Pooh, Tigger, and the gang in the Hundred Acre Wood is perfect for Thanksgiving. The friends are sleuthing for ingredients to make a delicious Thanksgiving dinner have a memorable day. Kids of all ages will love these adventures.
13. A Family Thanksgiving
Why Your Child Must Watch It
This entertaining Thanksgiving movie tells the story of two different kinds of people and how they tackle situations. One is an attorney, and the other is a stay-at-home mother.
14. Alvin and the Chipmunks- Alvin's's Thanksgiving Celebration
Why Your Child Must Watch It
The famous chipmunk trio of Alvin, Simon, and Theodore are back with their antics and singing in this hilarious movie. The movie shows the incidents around Dave's's marriage, and how the chipmunks add to the chaos.
15. We're Back: A Dinosaur's Story
Why Your Child Must Watch It
The movie tells the story of four super-smart dinosaurs and how they get to the Museum of Natural History in New York. The dinosaurs make their way on New York streets along with the Thanksgiving parade with the help of a bot named Louise.
16. Miracle on 34th Street
Why Your Child Must Watch It
Though it's a Christmas classic movie, since it starts at the Macy's's Thanksgiving parade, it can be included in Thanksgiving movies. The film shows what happens when the parade's Santa Claus gets tipsy and the real one takes his place.
17. Planes, Trains, and Automobiles
Why Your Child Must Watch It
This funny movie tells the tale of the misadventures of Neal Page as he tries to reach home for Thanksgiving dinner. The film is hilarious and will be a delight to watch with the kids.
18. Mouse on the Mayflower
Source: Pinterest
Why Your Child Must Watch It
This classic movie shows the rich history of Thanksgiving. It is perfect for teaching the kids about Thanksgiving and its history. The legendary film is about a small mouse who witnesses the story himself.
19. Garfield: Holiday Celebrations
Why Your Child Must Watch It
The movie has three popular cartoon characters- Garfield, Odie, and Jon. The film shows the incidents that happen when Garfield and Odie get trapped by spectral pirates in a haunted house.
20. Annie
Why Your Child Must Watch It
This beautiful movie tells the uplifting story of Annie, an orphan. It reminds us that we don't have to be related to become a family. Love makes a family and not blood-ties.
21. Free Birds
Why Your Child Must Watch It
This one is a comedy movie about two turkeys and Thanksgiving. Two turkeys travel back to the first Thanksgiving celebration to see how it all started.
22. The Mighty Ducks
Why Your Child Must Watch It
This popular Disney movie is a complete family entertainer. It features the mighty ducks and Emilio Estevez who plays a lawyer.
23. A Charlie Brown Thanksgiving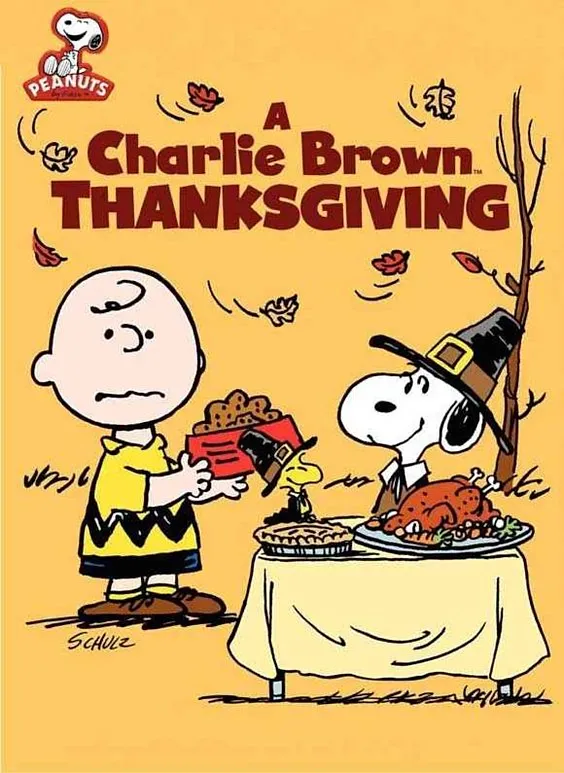 Source: Pinterest
Why Your Child Must Watch It
Charlie Brown movies are all-time favourites, and this movie has all the ingredients of a good Thanksgiving movie. The film has football, a holiday feast, and conversations between peanuts. The film shows Charlie Brown cooking a Thanksgiving feast with a crew of peanuts.
24. National Lampoon's Holiday Reunion
Why Your Child Must Watch It
Dr Mitch Snider and his family travel to Idaho to visit his hippie cousin's family. A perfect holiday turns chaotic as all hell breaks loose on their visit. Enjoy the hilarious events and learn about accepting one's family no matter how different they are.
25. Jim Henson's's Turkey Hollow
Why Your Child Must Watch It
A perfect name for a Thanksgiving movie, Jim Henson's's Turkey Hollow is a movie that portrays the puppetry magic of Jim Henson. Go on the adventure of finding an urban legend with Tim and Annie as they visit the small town of their Aunt Cly.
26. Ratatouille
Why Your Child Must Watch It
Ratatouille is a fantastic movie to watch this Thanksgiving. Just like Thanksgiving, which is an occasion of eating delicious food and family get-togethers, Ratatouille is also about food. Watch this Pixar movie, which entails the adventures of a chef in Paris, which oddly happens to be a rat!
Kids love to see movies and watching Thanksgiving movies with them is the best method to teach them about the importance of Thanksgiving. The kids will enjoy the films and at the same time, learn the value of gratitude and appreciating their family. Seeing movies about good virtues makes them a better person, and it's enjoyable for the whole family too.
Also Read:
Amazing Thanksgiving Stories for Children
Super Funny Thanksgiving Jokes for Children
Delicious Thanksgiving Treats and Desserts for Children