The Connection between Music and Your Preschooler's Growth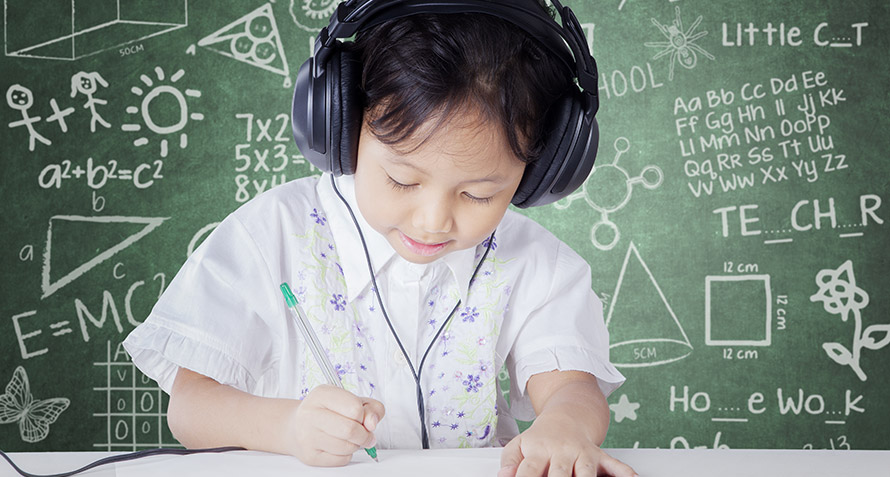 In this Article
Music is an irreplaceable part of most cultures when it comes to babies, with little ones being sung to sleep, being encouraged to dance to some tunes, etc. Music is a known to be a stress reliever for adults, but did you know the same music can affect your baby and his growth too?
As you baby grows up to be of preschool age, he will undergo a lot of bodily changes and hence will experience stress. The stress will definitely interfere in a smoother growth and development of his skills. Music can play an important role at this stage. Scientists have researched the effect of music on stress relief in kids and have found that music has an excellent positive impact. Music has an impact on the hand-eye coordination, fine motor development and social development. Your child will develop his language skills better too.
So, how does music help in your kid's social learning?
1. Social Development
Let your kid along with friends make some music together through different instruments. Whatever be the outcome, you kid will learn the concepts of teamwork and team effort. In the pursuit of making some tune or song, your preschooler will learn to care about the contribution from the fellow friends. Cooperation skills and sharing skills will be enhanced as music can't be made alone. The creative side will also get a boost as your kid will try to play up a different tune every time. The most important learning; your kid will learn that he can make something better when he is a part of a team.
2. Concentration Power and Language skills
Encourage your little one to sing his favorite songs. Doing so will let your kid develop a strong concentration power and language skills as he works on recollecting the tune and words.
3. Gross motor skills
Playing a certain kind of music through instruments will pique your kid's curiosity and encourage him to want to know how to play the instrument for other songs or sing the song. This will promote development in his motor skills.
4. Stress Buster
Music has proven healing powers and is considered the best stress buster. Your preschooler will experience a lot of changes and restrictions, which in turn will put a lot of stress on him. Music can help in managing the stress and soothe him through these confusing times.
Make sure to keep some music time aside for your kids every day. Inclination towards it cannot be forced, but it will definitely relieve a lot of stress from your kid. Some music will make for great company as you spend time with your kid.