20 Best Easter Movies for Kids to Get in the Holiday Spirit
In this Article
Easter is one of those times when families are in a celebratory spirit. Sitting down with the kids for a night of movies and enjoying a hot cup of cocoa with them is the perfect way to make memories. If you've been looking for ideas on what to watch for this Easter, we've got you covered.
Fun Easter Movies for Children
Easter holidays are celebrated with a lot of enthusiasm and grandeur. But, because of the coronavirus, we're all stuck at home. But that doesn't mean you can't celebrate it indoors! If you're planning a party in the house with the kids, these Easter flicks will definitely keep them entertained. Get ready to grab a bowl of popcorn and smiling with your family as you watch these movies on the big screen!
1. It's The Easter Beagle, Charlie Brown (1974)
No Easter is complete without a celebration with Charlie Brown and his friends. Charles M. Schultz returns with these beloved characters to celebrate Easter again.
What's Good About It
The film teaches kids about the importance of kindness, friendship, and having fun. It's ideal for all ages and guaranteed to entertain both younger and older kids.
2. Ice Age: The Great Eggscapade (2016)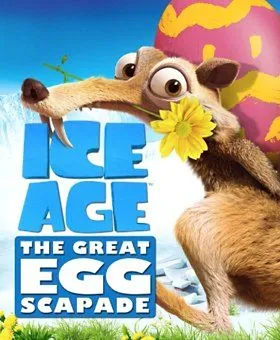 Manny and his friends are preparing for Easter celebrations, but little do they know what evil is waiting for them.
What's Good About It
The movie covers popular Easter traditions, and Sid takes over as an egg nanny. When Sid's business is doing well, Squint steals his eggs, and the gang gets ready for their first egg hunt mission. It's a lot of fun and full of adventure!
3. The Ten Commandments (1956)
Ever wondered how Moses came up with The Ten Commandments? This film will reveal the story behind it.
A fantastic entry in terms of religious Easter movies, it's three hours long and will keep the kids engrossed.
What's Good About It
A highly spectacular film, it's been rated at 89% on the tomato meter on Rotten Tomatoes. It retells the life of Moses and shows how he freed the Hebrews, who were living as slaves under the Egyptians.
4. Hop (2012)
E.B. is the son of Hugh Laurie and wishes to become a drummer. This live-action animated film shows his passion and his journey to stardom in the land of Hollywood.
What's Good About It
There's are a lot of comedic moments in the film. Throughout the movie, there's lots of Easter eggs, candies, and chocolate, that will make your kids drool with anticipation.
5. The Prince of Egypt (1998)
The Prince of Egypt is an animated children's movie about the story of Moses. It depicts tales of ancient Egypt and explores the roots of Jewish slavery and their liberation.
What's Good About It
For kids who enjoy history or want to get started with Bible study, this is an excellent introductory Easter film.
6. Risen (2016)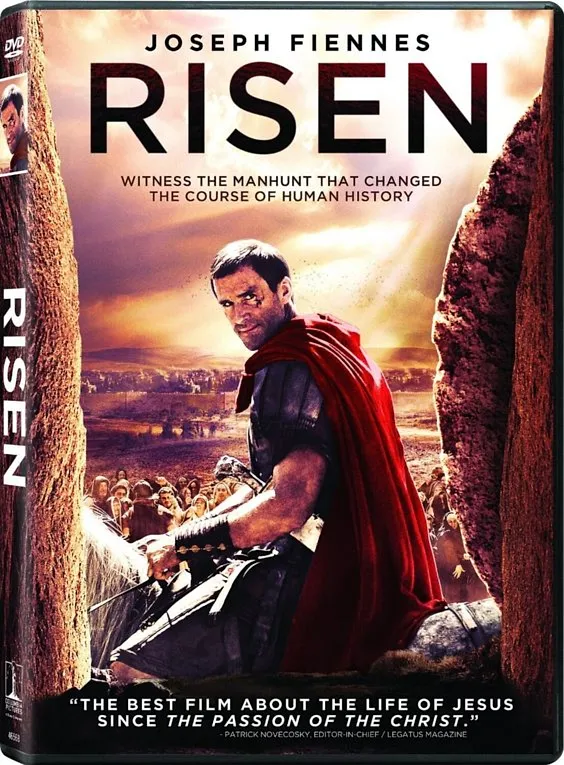 Risen depicts the story of Christ and his resurrection. It narrates it from a non-believer's perspective who goes on a quest to discovering the truth.
What's Good About It
What's interesting about the movie is it's well-grounded in Christianity's roots. The film portrays Christian characters and plots in a realistic way.
7. Easter Parade (1948)
A glamorous movie that takes kids back to the old days of Hollywood.
What's Good About It
It's one of the top Easter films and happiest musicals ever made.
8. Veggie Tales – An Easter Carol (2004)
A movie that talks about the past, present, and future of Easter.
What's Good About It
It's one of the best G-rated Easter movies and features lots of vegetables!
9. The Miracle Maker: The Story of Jesus (2000)
As the title implies, it's a movie about the son of God.
What's Good About It
Parents say it's among the top 10 Easter movies for kids on Netflix.
10. The Dog Who Saved Easter (2014)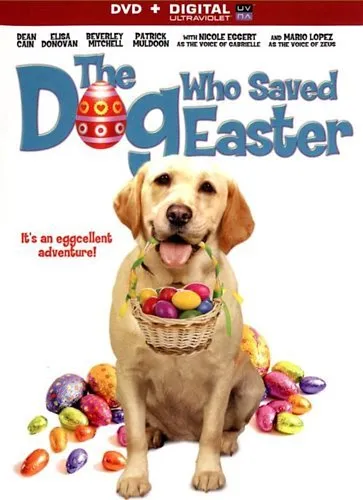 Zeus is sent to dog care where a lot happens, and he ends up saving the day.
What's Good About It
It tells the story of Easter celebrations from a dog's perspective. Your kids will love this movie and ask you for a pet dog.
11. Pieces of Easter (2013)
When Christina Karis tries to go home to celebrate Easter, she gets stranded. She relies on the help of a farmer to return home.
What's Good About It
It teaches kids about humility and being open to ask for help. It's a meaningful movie, filled with lessons for life.
12. Monty Python's Life of Brian (1979)
Brian was born in a stable right next to Jesus's. He keeps being mistaken for Jesus all the time!
What's Good About It
It's funny, exciting, and one of the best kids' Easter movies out there.
13. Annie Hall (1977)
It's an Easter film about falling in love and hopeless romantic encounters.
What's Good About It
The Easter dining scene is one of the highlights of the movie.
14. Rise of the Guardians (2012)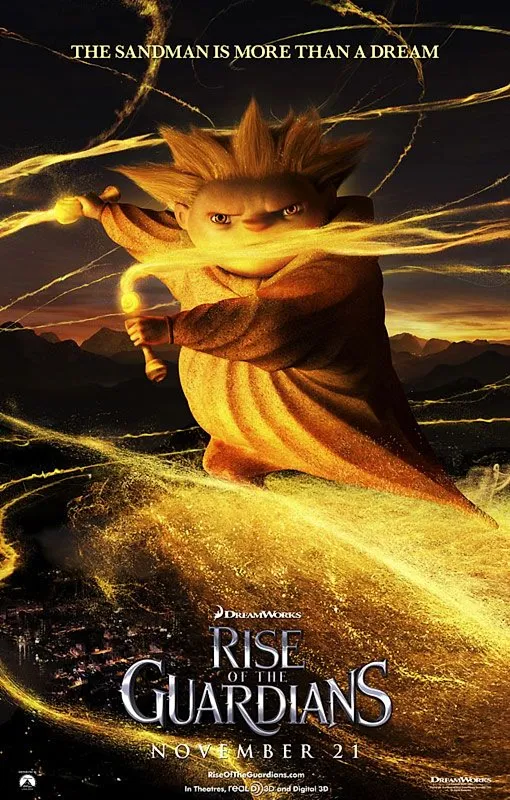 An animated movie where the Tooth Fairy and Santa Claus join forces to fight the enemy.
What's Good About It
It's a comical, hilarious, and action-packed film—full of moments that will keep your kids on the edge of their seats.
15. Ben-Hur
Ben-Hur is a funny movie about how a man gets wrongfully imprisoned. It's a classic Easter story.
What's Good About It
It depicts the tales of how the imprisoned man meets Jesus at different phases in his life.
16. The Easter Egg Adventure (2004)
When a thief breaks into EggTown, the residents go on a quest to find out who it is.
What's Good About It
It has lots of Easter themes, lovable characters, and beautiful animation that will keep the kids engrossed for the entire course of the film.
17. The Robe (1953)
A movie that shows how an army commander wins Christ's robe after his crucifixion through a dice game.
What's Good About It
It's been nominated for five Academy Awards out of which it won three. Marcellus Galileo is the Roman commanded featured in the film, and the film narrates how his life changes forever after he wins the robe.
18. Jesus Christ Superstar
A movie that's based on a Broadway play by Tim Rice and Andrew Lloyd Webber. It's a classic musical and is a must-see for fans of Easter and followers of Christianity.
What's Good About It
Kids love this musical and learn a lot of Christ. The film reveals the Biblical truths and was way ahead of its time when it was first created.
19. The Great Easter Egg Hunt (2000)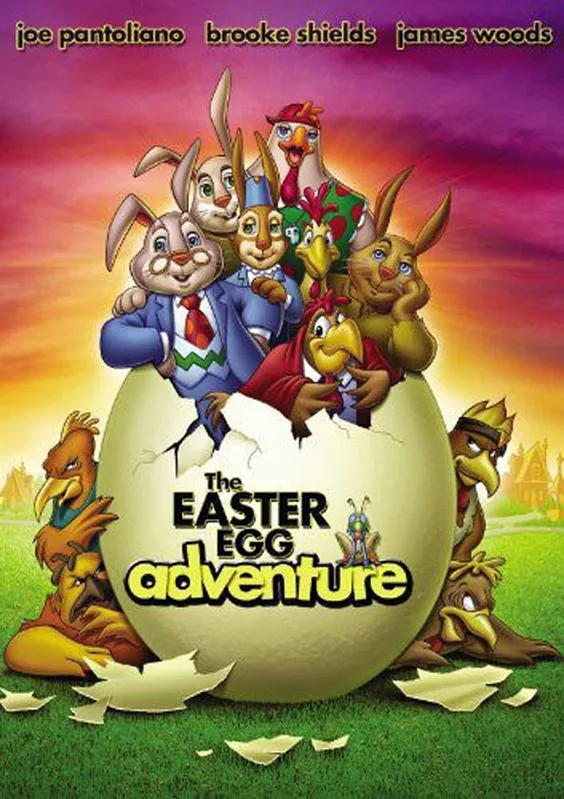 When a young boy Peter falls ill, his beloved stuffed rabbit goes on a quest to find a cure for his illness by looking for the Easter Bunny. It's a movie that is sure to move hearts.
What's Good About It
Kids get to learn about Easter, and since it's an animated movie, it has a lot of adventure and creative themes.
20. Yogi The Easter Bear
When the Easter Bunny gets kidnapped, it is up to Yogi The Easter Bear to rescue him and save the day!
What's Good About It
The film starts comically with Yogi stealing picnic baskets, and shows how things take an exciting turn when he goes on a rescue mission to save the Easter Bunny.
These movies are definitely exciting and cover a wide range of interesting Easter themes. Although the animated versions are more appealing, we recommend watching the movies with real people as well. This will give your kids a good understanding of Easter celebrations and teach them how to navigate through the world of Christ. Overall, if you're looking for a fun and entertaining time for this season, these movies won't disappoint you!
Also Read:
Beautiful Easter Stories for Children
Popular Easter Songs for Children
Easter Gift Ideas for Toddlers and Kids