Winter-Themed Snowflake Painting Craft for Kids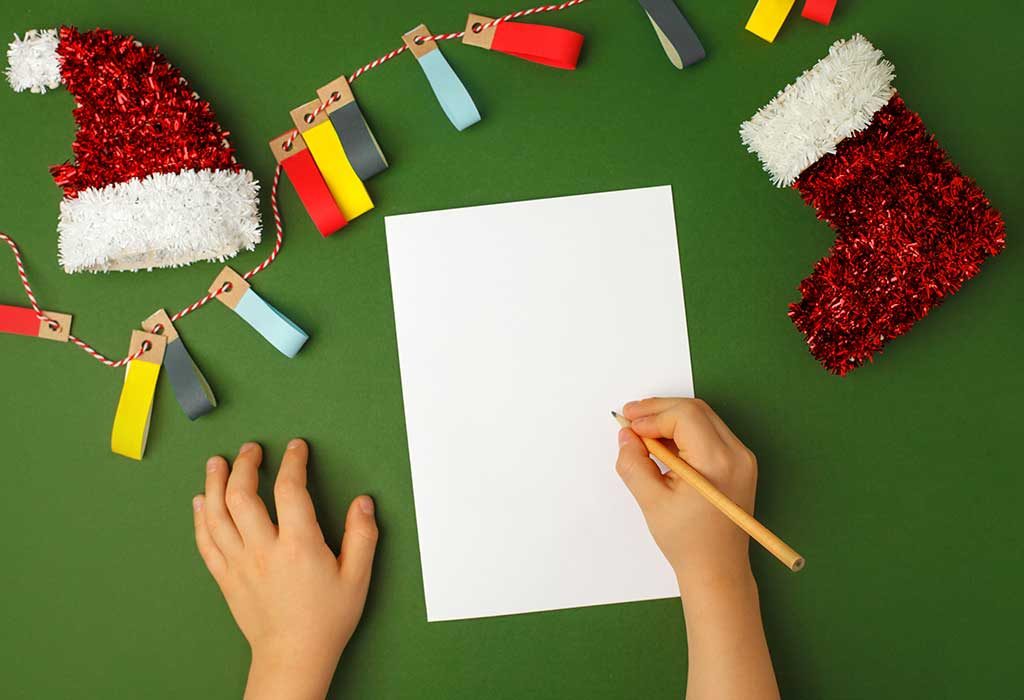 Winter is around the corner, and what better way to keep your kids occupied during the holiday time than indulging in some snowflake craft for kids! Winter is a magical season with snowfall, and it's a great time to get into the wintry mood by creating something fun with the kids. Snowflake art for preschoolers is the perfect way for you to be able to bond with your kids, and keep them busy with an engaging activity. Read on to find out more about how you can execute this.
Kid-Friendly Snowflake Painting – Step By Step Guide
To celebrate the holiday season, we have a step by step guide for snowflake art for toddlers.
Supplies
Crayons/sketch pens/paints of choice
Paintbrushes
Paper
Decorations like beads, glitter, etc.
Instructions
Grab a piece of paper, and start off by using any color and method of painting/colouring. Draw a big X shape.
Over the X shape, draw a big plus sign, such that both intersecting points coincide.
On the vertical line, add a V towards the top, and an inverted V towards the bottom.
Do the same for the horizontal lines.
To the lines in the X shape, draw wider V shapes towards the end of all four lines.
Go around the snowflake and repeat the process with slightly smaller V shapes as you move closer to the centre.
The basic structure is done! you can now adorn it with glitter or other accessories.
Kid-Friendly Salt Painting Snowflakes – Stepwise Guide
Snowflakes with watercolours are fun to paint, but what if you take it one step further, and include some salt and glue in the mix? Read on to find out more.
Supplies
Stencils of snowflakes
Glue
Salt
Food colouring of any colour
White cardstock
Pipette/dropper
Water
Instructions
Find and print out a snowflake stencil of choice. If you'd like a bit more of a challenge, you can choose a snowflake photo, and copy out its design and lines on the cardstock paper.
Once you have the snowflake design ready, rub or apply the glue over the snowflake.
Now, pour the salt all along the glue lines. Make sure to cover all the tiny lines that run through the snowflake.
Once you have put on a good amount of salt, carefully pour off the excess salt from the cardstock.
Allow the salt and glue painting to dry for some time.
Now. take a few drops of water, and mix in the food colouring. Blue is usually preferred, because it has an icy characteristic to it. Also remember that the more food colouring you use, the darker the shade of the colour will be, so use it accordingly!
Use a small pipette or dropper to pick the food colouring-water mix and carefully pour it over the salt and glue. Do not pour over excessively; pour it drop by drop, and you will see the salt absorb all the colour.
You can change up this activity by mixing colours, or having many colours on your snowflake. The mixing of colours in the salt leads to new colours being formed, which can look pretty good!
The holiday season is a great opportunity to spend quality time with your kids. Between work, school, and household chores, it can be challenging to find good time to spend with the family. But, this winter, you can be sure that you have an activity that won't take a lot of your time, and will also be able to provide you with a fun little project to do together that everybody will enjoy! You can customize this crafting activity based on the age of the kids. Older kids might enjoy more of a challenge, so go ahead and change it up according to what they will like!
Also Read:
Creative and Fun Winter Crafts for Toddlers, Preschoolers and Children
Easy & Amazing Fall Craft for Toddlers, Preschoolers and Children
Easy Snowman Crafts for Children