10 Easy and Fun Dinosaur Activities for Preschoolers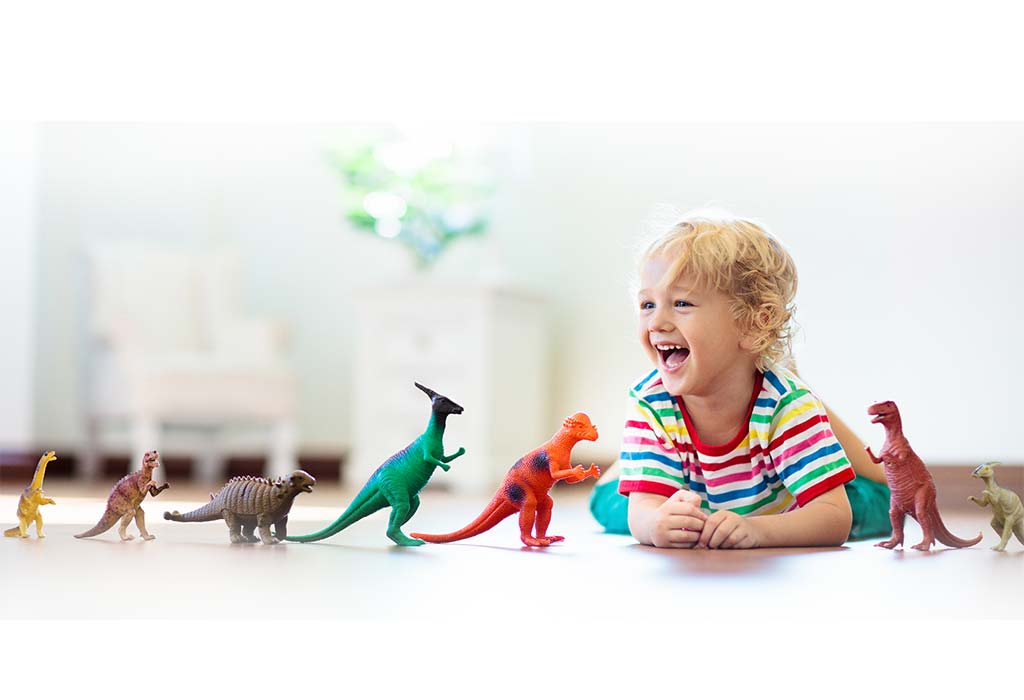 In this Article
Having learned how much fun dinosaur activities can be, you're probably wondering what to do with all of the little dinosaurs that you've gathered over time. Maybe it's time for a dinosaur scavenger hunt! Nothing beats a trip to the dinosaur zoo when it comes to having fun with young children and creating beautiful memories! Many others attended the festival as children and still do today. This collection of ten easy and fun dinosaur theme activities for Preschoolers will keep your pre-school toddlers entertained for hours!!
Amazing Dinosaur Crafts Activities for Preschoolers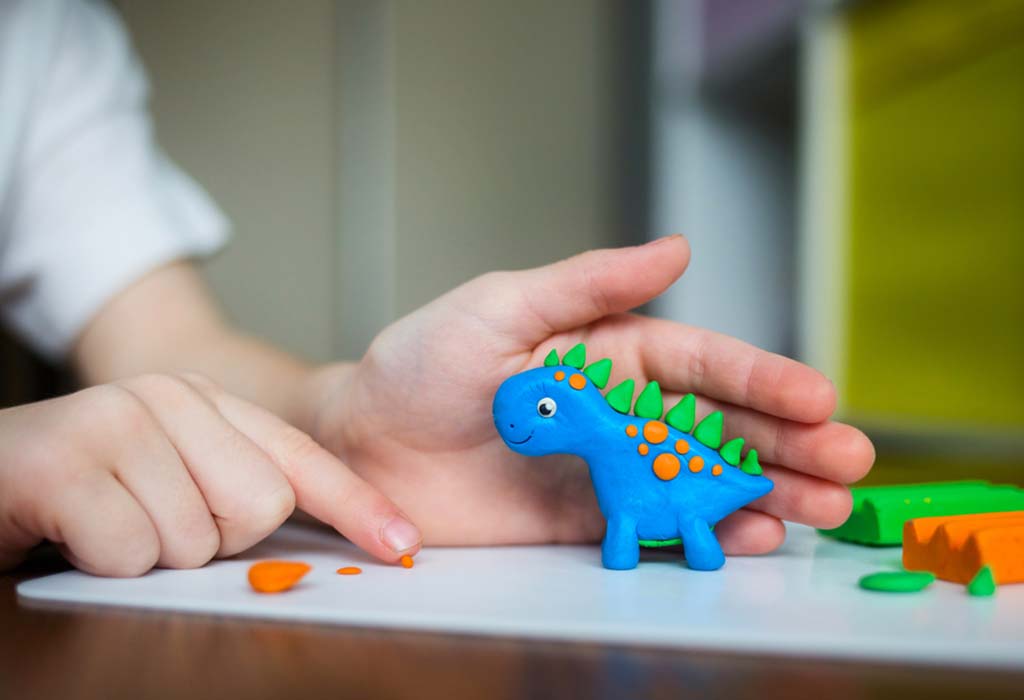 Involvement with dinosaurs and ancient periods cannot be avoided when children are engaged in these activities. Most kids nowadays are more interested in T-Rex and Velociraptors than Pterodactyls, Triceratops, and Megalopae, but having a field day with them helps them learn more about ancient years and gives them a feel of the time before they were born. With their inherent instincts to search for food and mate, those old animals played a vital role in the Earth's ecology throughout their time. Check out these fun and simple dinosaur learning activities for pre-schoolers.
1. Stomping Dino Feet
What You Will Need
Big cereal boxes
Green acrylic paints
Cutters/scissors
Black thick thread
Instructions
Draw neatly two Dino footprints on the cardboard sheet
Pierce holes a few cm through from the dinosaur footprint
Pull two yarns over each slot
Fasten these colored Dino feet on your kiddo's feet and let them stomp around the whole house
2. Escape the Dinosaur Ice
What You Will Need
Plastic containers
Hammers
Toy Dinos
Instructions
Such dinosaur activities for pre-schoolers need to be prepared a day in advance by putting everything in place.
Fill a plastic tub about half full with water. It is advisable to choose a deeper one since it will work best for all of this.
Freeze your toy dinosaur for a few hours.
Submerge the Dinos in additional water once the first layer has frozen, and let it chill overnight.
Prepare the frozen buckets for another 20 minutes.
Break apart the ice cubes and put them in a second container. If you want to crush the ice and dissolve it, you may also use a hammer and dispensers.
Keep animating any activity while playing with these toy Dinos with your children.
3. Dinosaur Playdough
What You Will Need
Instructions
Dampen and soften some playing clay. Allow your child to flatten it with the roller evenly.
Following the same, make use of the toy Dinos to make play dough foot impressions.
Try making shapes for your child to imitate and guess. And you can also make various textures with these Dino play dough.
4. Dino Fossil Art
What You Will Need
Cardboard sheet
Ear-buds
Craft glue
Scissors
Instructions
On a sheet of cardboard, draw the silhouette of a Dino.
Allow your preschooler to try cutting out the Dino if you are interested. If you are not comfortable with all of that, snip it personally.
Allow your preschooler to attach these earbuds to the Dino pattern wherever they believe the skeletons should go. They're creating their very own Dino fossils!
5. Dino Motor Activity
What You Will Need
Printer-friendly Dino Motion Decks
One delicate pocket cube cutter
Paper
Laminating machine, if desired
Instructions
Print out the motion cards and tear them up into individual pieces.
With the help of the supplied scissors, put them into the squishy pocketed cubes.
If you want your decks to last for an extended length of time, you should consider laminating them for optimum strength and stability.
6. How to Hatch Dino Egg
What You Will Need
One cup flour (all-purpose)
One cup coffee powder
Sands for art & crafts (one cup)
3/4 cup salt (table)
A quarter to half cup toy Dino figurines in waters
Acrylic Eggs, huge
Instructions
Toss flour, coffee powder, crafting sand, and salts in a large mixing basin.
Next, add the water while mixing gently. If your mixture is becoming too dry, add additional water.
If your mixture is too wet, add more flour, coffee powder, and sand grain until it reaches the desired consistency.
Put olive oil on the plastic eggs after that to make it simpler for you to remove the eggs afterward.
Then fill the other 1/2 of a plastic egg halfway with the leftover liquid, and put a plastic dinosaur figure inside it.
Place it in an acrylic egg, and then take it out.
Allow them to fully dry out on a level surface, such as an oven rack. The drying process may take up to three days, depending on the climate of the place where you live.
When drying dinosaur eggs in the oven, you should flip them over at least once to ensure that all sides of the eggs are dried evenly.
Dry eggs have a hard surface and a moist inside, making extracting the Dino from the eggshell easier.
On your sensor table, put the dried eggs for youngsters to explore. If possible, give them instructions on cracking open the eggs using their fingers and a few toy tools.
7. Play-dough Easter Egg Activity for Dinos
What You Will Need
Chip & Dip tray
Play-dough
Acrylic Easter eggs
Small toy Dinos
Instructions
To begin, collect all necessary ingredients for your play-dough setup.
Simply use chip and dip trays to arrange and introduce your children to play-dough activities. The area could have its own set of supplies, and the play-dough would fit nicely in the middle.
Show them how to fill the eggshell with play dough, and then just let them put a toy dinosaur in the center of the play dough.
Teach the kids how to seal the eggshells by pressing them firmly and eliminating any excess dough from the outside. This should be done after both sides of the egg have been filled with dough.
Pre-schoolers may continue making as many play-dough eggs as they like and then break them open with their thumb and fingers to reveal the hidden dinosaurs that have been buried inside.
8. Dinosaur Digging Sites
What You Will Need
Signage for 13 different digging sites (colored and black and white, two variants)
Flag banner for digging sites (colored and black and white)
Paleontologist's flowcharts (black and white – 1/2 page & 1/4 page)
Twenty Postcards with Pictures (colored, black and white, and empty)
Twenties tags (colored and black and white)
Informative booklets in color and black and white (two versions)
Six informational banners (colored and black and white)
Nameplates for children's activities (colored)
How and where to dig for Dinosaur bones (colored and black and white)
How and where to look for dinosaur bones (colored and black and white)
Site plan of the excavation (in black and white)
Notes from the field (two sizes, black and white)
Books catalogue
Instructions
Get the Dino dig area pocket chart with printed word cards.
The package contains 20-word cards, a black and white set, and a blank set.
Print the banner on paper, cut it out, and hang it in your play area using clothespins or tape.
Include 13 signs in color and black and white in two sizes. Above are two instances of color signaling in action. Make your dinosaur eggs easily.
On a dig site, a paleontologist is not the sole worker. Use these printable name tags to learn about different occupations.
9. Dino Fossil Dig
What You Will Need
Wheat flour (whole)
Paint oil
Paintbrushes
Dino fossils tools
Instructions
Make a significant quantity of artificial sands (DIY) and incorporate a tiny amount of actual sands for depth.
The play sand is similar to the open ocean and it adds to the enjoyment of the Dino digging for the kids.
Bury the Dino bones in the playing sand once it has been created. Take care to ensure that you smooth the sand down a little to encourage the youngsters to dig for the Dino fossils without them getting hurt.
Now, it's indeed time for the toddlers to have a look around and get hold of these 'hidden' Dino fossils.
10. Frozen Dino Eggs
What You Will Need
Round small-sized balloons
Toy Dinos
Plain water
Instructions
Each balloon should have a Dino in it.
Fill each balloon halfway with liquid and tie off the ends of the balloons to seal them in place.
Place the frozen balloons in the refrigerator until solidly frozen. Then remove them from the freezer.
Remove the balloons from the frozen Dino eggs and cut the ends of the balloons with scissors.
Instruct them in squeezing warm water over the Dino eggs, or let them play with it until the eggshell melts and they are freed from it.
Even if dinosaurs are extinct, toddlers' fascination with them is not. You may know a pre-schooler who can remember the names of and information about all the dinosaurs. Whatever the attraction, dinosaur-themed activities in pre-school classrooms are a fantastic way to engage students. So, look at the list of 10 easy and fun Dino activities for kindergartener kids we provided earlier in this post.
Also Read:
Fun Alphabet Craft Ideas for Preschoolers
Amazing Color Activities for Preschoolers
Best Transportation Theme Activities for Preschoolers