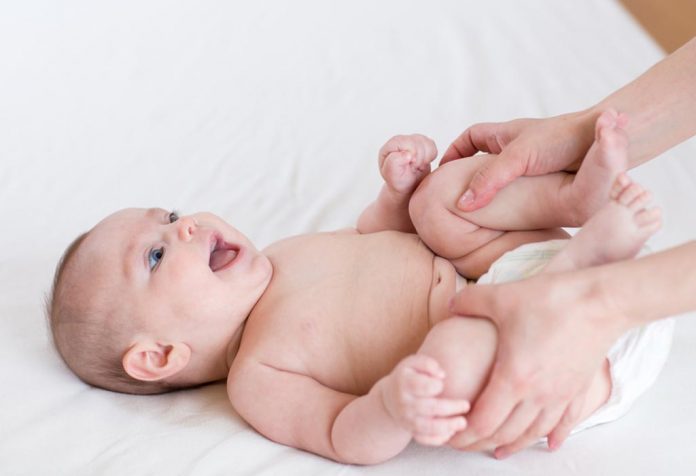 Last Updated on
In today's day and age, a lot of age-old practices are written off. However, when it comes to baby massages, they still hold the same importance as they did for older generations. Right from my grandma to the doctor to my mum, all of them are strong advocates for massaging the baby with an Ayurvedic massage oil, and now even I have joined the bandwagon! I'm here to tell you why I've chosen to go the Ayurvedic route.
It is established that the way we take care of our babies in the early years impacts development. Nourishing your newborn baby's skin with highly effective oils is an important part of ensuring that his muscles and bones get strong and healthy. Authentic Ayurvedic oils like Dabur Lal Tail maximise the benefits, as they are an amalgamation of natural herbs and oils. Here's my take on using this oil on my baby so that you, too, can make an informed decision.
Ingredients and Quality
Its unique Ayurvedic formulation has a myriad of benefits and also keeps baby skin plump and healthy. Even though times are changing and a lot of lighter oils are now available, time-tested methods and practices never really go out of fashion. Dabur Lal Tail's unique ingredients allow for this to remain a brand that we all trust and know for years now.
Know the contents better :
Til tail or sesame oil aids in proper absorption and makes the skin soft and supple. It moisturises the skin from within and also nourishes the bones and muscles.
Ratanjot helps soothe and protect the skin.
Shankhpushpi helps in providing glowing skin that is nourished and healthy.
Camphor or karpura helps in improving blood circulation.
Urad ensures that the baby's muscles are properly nourished, making them strong.
Hence, Dabur Lal Tail is one of the best oils when it comes to massage oils for babies. It is tried and tested, and recommended by all generations!
Benefits of Dabur Lal Tail
What goes on the skin of the baby gets absorbed by the body too. Hence, it becomes vital that we choose the right products for our baby's skin and overall growth. Dabur Lal Tail is one such product that is enriched with natural herbs and ensures faster physical growth. It is dermatological tested for safety
The chosen ingredients are known for their special roles in improving blood circulation, strengthening bones and muscles, and providing naturally glowing skin while protecting it. And take it from me, there is no irritation or rashes observed on the baby's skin after using Dabur Lal Tail. My baby had really healthy growth and soft and supple skin.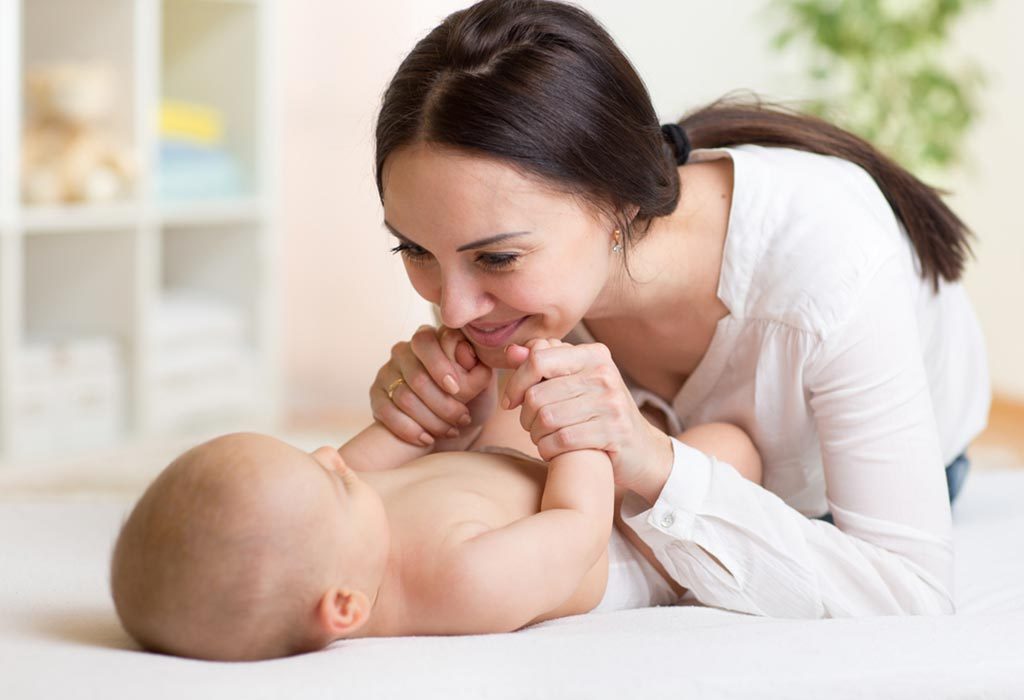 It is a common misconception that oils with a light formulation are better for babies and more gentle on the skin. But the oil's texture doesn't suggest the end benefits- the ingredients or composition matters. Even light oils may have synthetic chemicals like mineral oil in it, which are not good for the baby's skin. Thus, go for natural compositions that are toxin-free, free from any artificial colour masking agent, paraben-free and paraffin-free. Dabur Lal Tail is free from any kind of toxins and is safe for babies.
The efficacy of Dabur Lal Tail is incomparable; the brilliant crimson red colour of the oil comes from the ingredient 'ratanjot', which helps to soothe and protect the skin. This formulation is dermatologically tested for safety. In fact, it helps make the baby's skin soft and protects the skin while strengthening the bones and muscles, thus, aiding faster physical growth.
Effects on Consistent Usage
Consistent massaging with Dabur Lal Tail helps in faster physical growth, helping babies to achieve their milestones faster. It also promotes the nourishment and strengthening of bones and muscles. As if that wasn't enough, your baby's blood circulation also improves with regular massaging. The chosen ingredients in its composition are known for their unique benefits in the nourishment of the skin.
Summary of the Features of Dabur Lal Tail
It is clinically proven to give faster physical growth in babies.
It is dermatologically tested for safety.
Regular massages with Dabur Lal Tail helps in strengthening the bones and muscles.
It has unique herbs that help in improving blood circulation.
It has unique herbs loaded with various skin benefits like soothing and protecting skin and adding a natural glow to it, apart from skin toning properties.
It contains only natural oils and is free from any toxins, parabens and paraffin.
It improves sleep patterns in babies with regular massaging.
We all try to give the best care to our babies. As an experienced mom, I suggest Dabur Lal Tail to all new moms because it's important that the foundation for good skin, bone and muscle health is built well in the initial 40 weeks after birth.
Disclaimer: The views, opinions and positions (including content in any form) expressed within this post are those of the author alone. The accuracy, completeness and validity of any statements made within this article are not guaranteed. We accept no liability for any errors, omissions or representations. The responsibility for intellectual property rights of this content rests with the author and any liability with regards to infringement of intellectual property rights remains with him/her.