Baby Keeping You Up? Here's a Tried and Tested Method Most Moms Swear By for Inducing Better Sleep Patterns in Babies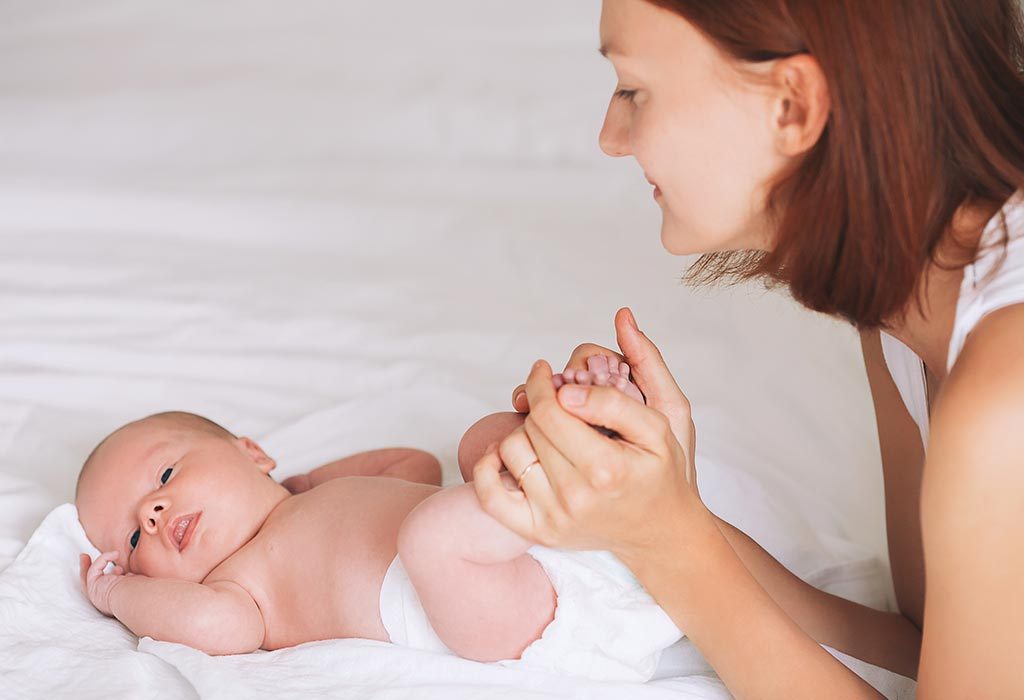 Do you often find yourself waking up in the morning with dishevelled hair and puffy eyes, having gotten only 3 hours of (interrupted) sleep the previous night due to your little one's erratic sleep hours? The morning-after is truly a test of parenthood. Will you feel grumpy and sullen afterwards or just drag yourself out of bed, accepting your fate? The good news is, there's actually a way out of this, by simply employing a few methods to get your energetic little munchkin to sleep longer at night and give you some much-needed rest. And it's way easier than you think! This tried and tested way of regulating your baby's sleep cycle to give him (and yourself) a good night of sleep will soon be your saving grace.
Massages and Baby Sleep
If you've ever had one in the past, you'll know that a massage can be incredibly relaxing. In the initial years, babies tend to take smaller, more frequent naps through the day and night, waking up to feed or play. Though they may feel rested despite getting irregular sleep, the same can't be said for parents. A relaxing massage triggers serotonin production and helps the mind and body calm down, hence, improving sleep. Giving your baby a daily massage will induce better sleep patterns and help him sleep for longer hours at night.
Apart from inducing better sleep patterns, a massage shares a lot of other benefits, which include strengthening the bones and muscles and getting soft and glowing skin for your baby. Using the right massage oil at night amps up the benefits of a massage as well. Dabur Lal Tail, an Ayurvedic massage oil for babies, is enriched with natural ingredients like sesame oil, which makes the skin soft and supple and strengthens the bones and muscles, shankhpushpi for glowing skin, and rantanjot, which protects it. The oil also contains urad, which strengthens bones and muscles, and, most importantly, karpura or camphor, which improves blood circulation and calms the baby. Massaging your baby will help with development and allow him to sleep well, so he can wake up feeling rested and ready to play!

Step By Step Guide for Massaging Your Baby
Massaging can be ideally done 1-2 times a day. Many parents prefer to massage their baby before a bath, while a few parents prefer giving a massage before bedtime, as it relaxes the baby. Choose the massage time as per your suitability. The right techniques and the right oil deliver the best results for inducing better sleep patterns. Here is a step by step guide to help you out.
1. Pick a Comfortable Spot
Massaging should be a relaxing time for both you and the baby. Pick a quiet spot in the house, preferably in the baby's room, so you can directly lay your baby to sleep after the massage. This should be a time for you to bond with your little one, so choose a comfy spot in the room.
2. Choose the Right Baby Massage Oil
Many parents opt for a lighter massage oil because they think it will be mild and gentle. However, this is misleading. The texture of an oil doesn't signify mildness. The ingredients that go into the oil define the oil's efficacy standards and safety on the baby's skin. So, research well on the ingredients or composition of the oil before choosing one.
The main criteria for a massage oil should be that it is made with natural ingredients that are best for your baby's skin and development. You will find two types of light oils in the market. One with harmful chemicals and one that's toxin-free. However, it's best to use an oil, especially for babies, that has efficacy standards proven for safety on the skin and natural ingredients that will not only help in bones and muscles strength but are also known to provide naturally soft and glowing skin.
Many parents worry that a heavier, coloured oil may stain the baby's skin or give it a dark tinge. However, this is far from the case. The crimson colour in Dabur Lal Tail comes from ratanjot, a herb that soothes and protects the skin from harmful outside elements. It easily washes off while bathing and does not stain the baby's skin. The oil also contains shankhpushpi, which imparts a glow to the skin and sesame oil, which not only nourishes the skin but also the bones and muscles. It is easily permeable, which allows it to seep into the skin and work on bone, muscle and joint strength. The addition of urad is great for nourishment of the baby's bones and muscles, making them stronger. Further, karpura improves blood circulation for optimal development and calming your baby before sleep. This Ayurvedic oil is free from chemical-processing and perfect for your little one's skin, giving him nothing but authentic, Ayurvedic, natural and safe skincare and the best of physical development.
3. Gather Other Supplies
Lay down a soft towel to place your baby on, so he feels comfortable. Also, keep a tissue or napkin handy in case of spills. You can arrange the oil, napkins and towel in a box or tray so everything is placed together and you save some time every day.
4. Gently Massage Your Baby
Use gentle strokes and low pressure while massaging your baby. Glide your fingers up and down the baby's hands and legs, not forgetting the fingers and toes. Apply a little pressure and go in circular motions while massaging his tummy and back. For the face, glide your thumbs across the forehead and from the nose to cheeks in soft motions.

Tips to Keep in Mind During the Baby Massage
Here are some tips that will come in handy before, during and after you massage your baby, to let him sleep peacefully afterwards.
1. Create a Comforting Atmosphere
Dim the lights and create a warm and comforting atmosphere while massaging the baby, as it will make him feel calm before the massage and also give him some cues that it is now time to sleep. Also ensure that there is no outside noise that could disturb him during this time.
2. Let the Oil Slowly Get Absorbed Into the Skin
Gently massage the oil until it is completely absorbed into the skin. A thicker oil will take a bit longer for the skin to absorb but offers better nourishment. Dabur Lal Tail has a sesame oil base which has an inherent property of easy permeability. This is why the oil seeps deep into the skin and reaches the bones and muscles, strengthening them. The oil has a rich crimson red colour, owing to the addition of ratanjot, which protects the skin and offers deep moisturisation. It is a non-staining oil containing shankhpushpi, which imparts a natural glow to your little one's skin. Made with natural ingredients, this baby massage oil is the best for skin nourishment and strengthening of the bones and muscles. All in all, it works wonders for babies!
3. Don't Allow Any Interaction Post the Massage
Make sure that friends and family members do not walk in and disturb the baby during this time. After the massage, place your baby on his bed and let him fall into a deep slumber, with nobody walking in to the interact with him, as his sleep might break. This goes for you as well, so don't talk to him or pick him up in harsh movements.
Irregular sleeping patterns may cause your little one to wake up constantly throughout the night. And a calming baby massage is the perfect solution if your baby has trouble sleeping. Simple grab a nourishing massage oil, gently massage your baby and watch him drift off to sleep, without any hassle. Here's to restful sleep for your munchkin and yourself!
Also Read:
Baby Massage Oils – Which One Is Good for Your Child?
Essential Oils for Infants and Children
Eucalyptus Oil for Your Baby