Natural and Holistic Ways to Cure and Control High Blood Pressure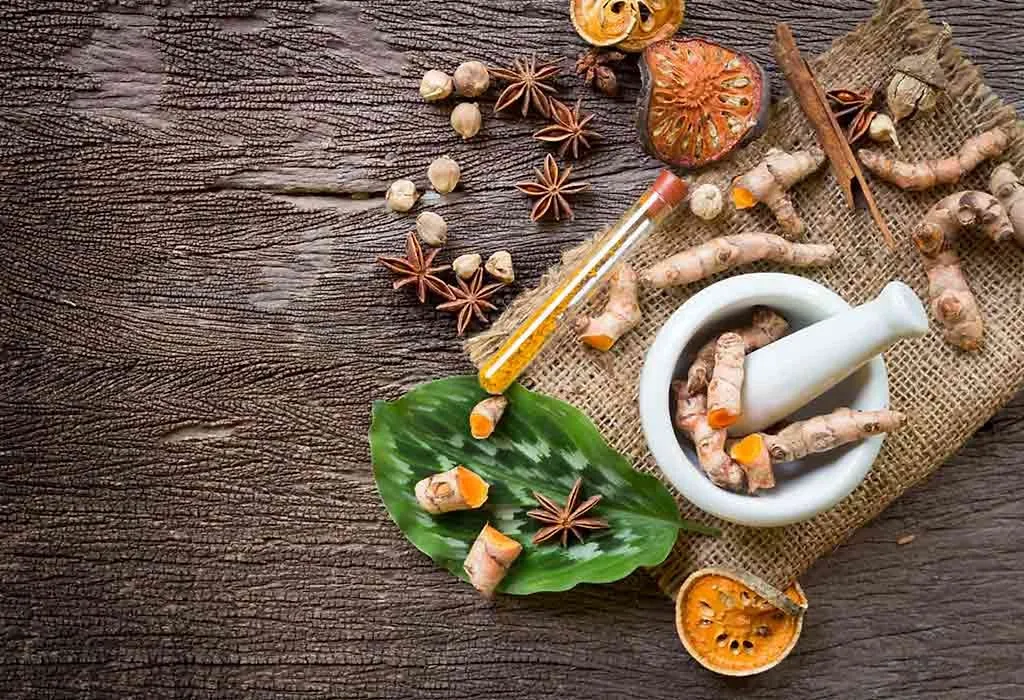 Centuries ago, you would hardly come across families making a trip to the doctor. Our ancestors adopted a holistic approach towards life. But today, we all are tied up in a fast paced life which has started taking a toll on our health. However, there are several natural remedies through which you can gain your health back.
It's a misconception that high blood pressure is irreversible. According to Ayurveda, diseases can be reversed if handled correctly at the right time. Of course, in order to heal your body, it's imperative that one has to make some lifestyle changes. The human body is designed in a way where it has the capacity to heal on its own. You have to change the way you eat, think, sleep and move. And eventually you will notice that your health is improving.
What causes high blood pressure?
High blood pressure, also known as hypertension, is caused when the arteries (the blood vessels that carry oxygen-rich blood to heart and other parts of the body) harden and get narrower because plaque builds up inside them. Therefore, your heart has to work harder to pump more blood to all the cells in your body. And since there isn't enough space in the arteries, the pressure increases.
In each of these arteries, there are endothelial cells which get irritated due to:
• Chronic stress
• Over consumption of salt & sugar
• Toxins in the body
• Being overweight
• Excessive smoking
• Having a sedentary lifestyle
• Lack of physical activity
• Contraceptive pills
• Too much of alcohol
• Chronic kidney disease
• Thyroid
• Hormonal imbalance
• Genetics and family history or heredity
• Adrenal fatigue
• Sleep apnea
• Deficiency in Vitamin D3
These disturbance in the cells can lead to high BP. Therefore, it's imperative to make some lifestyle modifications and use some natural remedies to cure your problem or disease. Conventional treatments provide instant relief, but they come with hefty side effects. According to Medical Science, once you're diagnosed with high BP, you are supposed to live on medications all your life. But, Ayurveda says that if any disease is handled the right way and in the right time, it is easy to reverse it. I personally prefer using natural remedies since it speeds up the healing process and offers relief from symptoms.
Symptoms of high BP
For a majority of the time, high BP is symptom-less and can be discovered only during medical examinations. It is a silent condition, but at times, you can show some symptoms like:
• Headaches
• Dizziness
• Shortness of breath
• Anxiety
These could be some constant signals from your body to trying to indicate that there's something wrong. It's always better to get yourself checked once in a while to know how your body is functioning. Thus, once the root cause of any disease is known, it is better to heal your body in a holistic way.
Natural Remedies for high BP
1. Cinnamon
Cinnamon is one of the most common spices highly used for culinary purposes. This spice is loaded with antioxidants and also contains a plethora of medicinal properties. It's been used for thousands of years. Cinnamon can lower blood sugar levels and reduce heart disease risk factors. Studies have shown that consuming half a tablespoon of cinnamon each day can also lower LDL cholesterol.
Follow these simple instructions:
Take 1 glass of lukewarm water, add ½ tablespoon of pure raw unheated honey (honey that you buy from the market is loaded with sugar, also make sure to read the label before buying a product; go for raw unheated, unpasteurized and purest form of honey, you will easily get it online) and ½ teaspoon of cinnamon powder. Consume it on an empty stomach each morning. Continue doing this for a month and half.
2. Fenugreek seeds
A household spice with plenty of health benefits, fenugreek lowers blood sugar levels, high BP, boosts testosterone and is extremely beneficial for pregnant and lactating mothers. Methi laddoos are given to women post-delivery to boost their recovery.
Follow these simple instructions:
Soak 1 teaspoon of fenugreek seeds in a glass of water overnight. On waking up drink the water and chew the seeds on an empty stomach. Do it regularly for 1½ -2 months.
3. White Marudah
Also known as Terminalia Arjuna or Arjun ki chaal, this has been traditionally used to cure
high BP and heart problems. The bark of the tree has been used for centuries to reduce clot formation and has a plethora of medicinal properties.
Follow these simple instructions:
Take ½ a glass of water, add ½ teaspoon of Arjun ki chaal powder, then bring it to a boil. Strain and then sip it. Do this on an empty stomach for approximately 2½ to 3 months. It will not just control your High BP but will improve your cholesterol, triglyceride level, remove blockage in arteries, and most importantly, will strengthen the heart.
4. Bottle Gourd
Bottle gourd or lauki juice is my favourite remedy to cure high BP. My husband was diagnosed with high BP due to stress and lack of sleep. We decided not to consult a doctor and treat this condition using a natural remedy. I gave him freshly prepared juice every morning on an empty stomach for three whole months. He got himself checked once in two weeks and it was incredible to see his BP getting normal within the first few weeks. This is my personal favourite juice as it also helps a person shed some kilos and provides other health benefits too.
Follow these simple instructions:
Take 1 bottle gourd, add around 10-12 mint and basil leaves, then add a piece of ginger to it. Using a juicer or a mixi, juice it then discard the pulp and have the juice immediately. (Make sure the lauki is not bitter. If it's bitter, then don't consume it. Also note that adding salt can take away all its nutrients).
5. Bilva leaves.
Also known as bel patte or bel patra, they help in reducing high BP, sugar, cholesterol, triglyceride, and weight. In India, this leaf signifies the holy trinity and is offered to Lord Shiva.
Follow these simple instructions:
Take 5 Bilva leaves and crush them using a mortar & pestle into a fine paste. Add this paste to a glass of water and boil it till it reduces to half a glass. Cool it down and then sip the water. These leaves have some amazing medicinal properties.
6. Garlic
Garlic has numerous health benefits and also has high sulphur content, which helps to flush out toxins from the body. It can help in lowering heart diseases, high BP and cholesterol.
Follow these simple instructions:
Take two cloves of garlic and swallow it with hot water or chew the garlic and then drink hot water. This natural remedy will give some amazing results within a week. Do this for a month.
7. White Onion
These flavourful bulbs are packed with various nutrients and are super healthy. They are an excellent source of sulphuric compounds, vitamin C, flavonoids and phytochemicals.
Follow these simple instructions:
Extract the juice of an onion and take raw unheated honey (both should be in equal quantities). Mix the onion juice and honey well, consume two tablespoons or 10 grams of this once a day. Follow this for a month or two.
Out of the seven natural remedies mentioned above, stick to one remedy at a time. Follow this for a month and half and notice how your BP gets controlled. Make sure that you have a well balanced diet, adequate exercise and quality sleep. You will immediately see the changes and transformation in your body. Also, remain hydrated through out the day!
Disclaimer: The views, opinions and positions (including content in any form) expressed within this post are those of the author alone. The accuracy, completeness and validity of any statements made within this article are not guaranteed. We accept no liability for any errors, omissions or representations. The responsibility for intellectual property rights of this content rests with the author and any liability with regards to infringement of intellectual property rights remains with him/her.