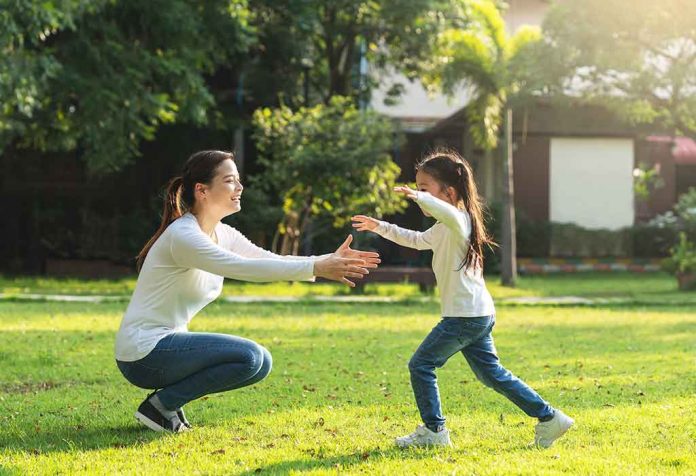 Last Updated on
We all love receiving gifts, don't we? When we see a glittering box with flowers and bows on it, our happiness knows no bounds. Every time a gift is showed upon us, an instant curiosity springs from deep down the heart. And we can't wait for the moment to unwrap it and to enjoy the surprise!
The joy of cutting open the glossy cover is abundance. The painstaking effort in taking the utmost care in unwrapping the gift is worthwhile. Then, comes the moment – the first sight of it remains in our memory! Do you remember your best gift? I can imagine your eyes sparkling as you fondly think about the best gift you have received as of yet.
It could have been a piece of jewellery or a gem, an attire or sapphire, a cheque or cosmetic. For some of you, it could have been just a smile of a loved one, which could have uplifted your spirits. For others, it could have been a shoulder of a loved one to cry on. Such gifts don't come in boxes. They are visible and are available only to a loving heart; invaluable gifts straight from the hearts of heaven.
One such gift was showered on me, too!
It was twilight when the world goes to rest and the birds fly to their nests. It was during that time that my world dawned with a slight streak of shine. Years ago, it was! The gift did not come in a package. Even though we say that good things come in small packages, mine didn't!
As I lay on the cot, facing the weird white walls in a huge hospital, anxiety and expectations were enveloping me. My family on the other side of the wall as anxious as I was, came the gift, the best ever! A baby girl – my precious gift!
To every mother, her child is the best gift. A baby is God's gift to every parent. I feel it, I believe in it and I value it. As I take a trip down the memory lane, I very vividly remember the scene, precisely every second of it. Exactly at 17:17 pm, I was blessed with the most beautiful gem of my life. I saw the tiny twinkle in a palm; she was silent and still like the deep, calm waters of the ocean. For no reason, my mind remembered the read lines from somewhere – if an infant does not respond to the new environment, something is amiss.
My heart was in knots and I was speechless. Helplessly, I looked at the lady who held my gift; she too was waiting to sense the signs of life. A stinging pain passed through every strand of my nerve; worry was written all over me. And I looked at the tiny tot laying motionless in the arms of the physician.
Time didn't seem to pass. The physician's deft hands worked on her with brisk movements. She turned her upside down and tilted her. I witnessed it without any emotion or rather drained emotions.
Then I heard cries of my newborn and the joys of heaven. Relief flooded through me and I was happy again. I thanked all my lucky stars, for this moment, the momentous moment. There was a smile on my lips!
Since the day until now, every morning, I vow, to love her with all my heart, to raise her with all my capacity and above all to protect her all my life. I give my happiness, my years, my day and my nights, and literally my life for my little princess. All my life revolves around this adorable angel. She is 10 years old now. Time slips through the fingers, isn't it?
As I look behind, I see the days I shielded her from the strings of rain, the rays of the sun, from the breeze and the freezing weather, from the bad and the rude, from the pains of sickness, from the fear of failure, from the dark and dull bouts of boredom, from the emptiness of the night and the noise of the day, from foul minds and foul mouths. I have guarded her under the loving captivity of my wings all these years. And I will do that all my life. The fear of loss has impelled me to shield her in all situations. Yet, I feel empty, lifeless, and inadequate, and sometimes I feel that my life is meaningless.
I could not ascertain the cause. As she rides, I run to prevent her from a fall. As she wheels on her skates, I wait with a heavy heart until she comes home safe. If she climbs, I fear a fall. When she runs in excitement, I get terrified. When she jumps into the pool, I panic.
Yes, I did protect her all these years as the desire to protect her was overwhelming and overpowering. Suddenly, out of nowhere, a thought pierced my heart. I shuddered. I shivered as reality struck me hard. Sweating profusely, I let the thought seep in. All my life now, I had guarded her against every mishap. However, I felt that I had failed to foster a bond with her. I didn't enjoy her growing years, I lost the delight in her feats and I missed many a loving smile in my fears.
Hardly ever did I revel in the charm of cycling, the fun in the run, the delight in climbing heights, the small joys in splashing waters, the sport in the sliding skates, and certainly the wonders of water games or her cooking spree or any daring act with my sweetheart.
It's already been many years now, I barely lived the pleasures of upbringing. Tears welled and clouded my eyes and streamed down my cheeks, as I stumbled upon reality and could not fathom the loss that I had run into. Can the past be revived, can I relive the past?
The pain of my loss loomed largely. It lingered, hurting every living moment. Life, actually every living moment seems like an unbearable trip towards nowhere, I let the pain drain in the form of tears. The replay of the dead past persistently played with my emotions. After many moments of mourning the loss of life, I took a deep breath, cleared my voice, wiped my eyes and nose, and gave a long thought about the mess I was in. I could see I slowly stepped towards it, sped and ran as I chased it with all my might. The path slowly brightened.
The truth sank in. Smile and clarity resurfaced in its true, uncompromised form. Another present I received. It was present. I may have lost the past, but the present is the best present. I sure have a lot of life left. And now, I am determined to live that to the fullest with my priceless gift. Another oath in the offing – this time I resolve to love her all my life, treasure her and build a bond with her. I decided to enjoy all the little pieces of life besides sharing a lasting, loving and memorable journey with the best gift of my life.
Disclaimer: The views, opinions and positions (including content in any form) expressed within this post are those of the author alone. The accuracy, completeness and validity of any statements made within this article are not guaranteed. We accept no liability for any errors, omissions or representations. The responsibility for intellectual property rights of this content rests with the author and any liability with regards to infringement of intellectual property rights remains with him/her.