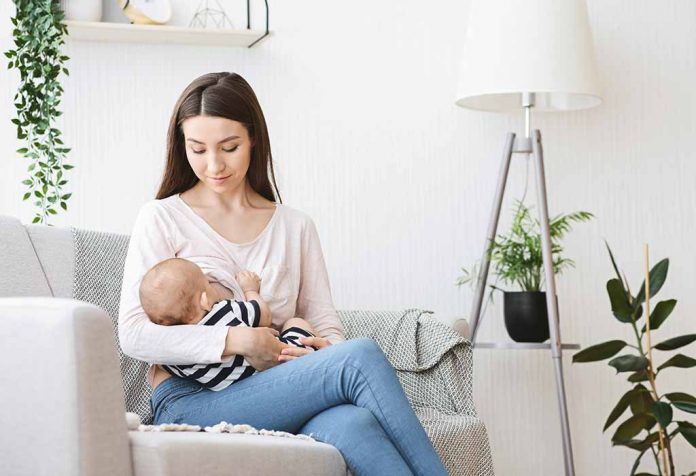 Last Updated on
When I held my child in my arms for the first time, I had tears in my eyes. They were tears of joy, tears of promotion, tears of fear, and tears of responsibility. But most importantly, those tears came when I looked at my husband, who thanked me for the best gift he had received!
The joyous journey had just begun. After cleaning and draping in a clean cotton cloth he was handed over to me by a sister, "feed him" she said.
And I was looking at her with excitement and confusion that how should I start and will he understand what to do or should I teach him. Being from a medical profession thinking all this was not acceptable but as a mother, I wanted best for him even though if I had to learn or look like a fool asking for silly things.
The First Latch
I can't forget the first time I held him close so he could latch on to my breast and feed. He just felt it and went to sleep as if he didn't have the energy to try having milk. I was confused and wondered if he was not hungry. I had so many questions in my mind. Was I feeding him the wrong way?
Forgetting that it was still a new world for him, I immediately recalled all my studies. I probably knew how to feed him. Then I tried opening his mouth and feed him and then he started feeding.
The Jaundice

After two days of giving him birth, I was happily feeding him in the hospital and loving and taking care of him and it was time for discharge. His bilirubin levels were tested so that we could check that he didn't have jaundice and peacefully go home. As he was born in the rainy season and didn't get the much-needed sunshine, there was a possibility that he could have jaundice. And he did have jaundice. I was scared. Being on the other end of the table, as a patient, it was hard for me. As a doctor, it was easy for me to say to other patients but now being a mother, it was hard to take the information the doctor had shared with me. The doctor advised me to frequently breastfeed and no phototherapy. I was quite relieved as frequent breastfeeding is all-natural. I was blank when levels went on increasing and phototherapy was started.
I felt failed but still was very adamant to feed every hour. And the night came, when I called sister for changing a diaper and she told me that being a mother means stop being adamant and thinking about your baby. "Let me give him top feed so that his tummy is full and he stays in phototherapy for longer," she said. In disagreement I said, I'll feed my baby, no top feed is needed." She looked at my adamant nature and went. I started to continue my feeding and phototherapy but it looked like I was failing. In an hour or so I dishearteningly told her to give top feed and accepted that he didn't feel full just by breastfeeding and hardly stayed in phototherapy, only for 10 minutes, which made his jaundice worst. This was the first time I felt that I had failed as a mother. I knew it was too early to declare myself incapable, but I was going through such a phase where I was fighting with myself on the basis of capability. Post recovery we got discharged and my breastfeeding journey continued successfully.
Weaning Pain
When my baby was a year old, I planned to wean him off and join work. But due to pandemic and no job, I could not wean him successfully. Whenever he sees me, he starts making noise and shows me how helpless I am when it comes to saying no to him.
I don't know whether I will succeed or not, but one thing I know for sure is that each parent is different and each one of us has different journeys. So listen to yourself and do what you think is best for your baby!
Disclaimer: The views, opinions and positions (including content in any form) expressed within this post are those of the author alone. The accuracy, completeness and validity of any statements made within this article are not guaranteed. We accept no liability for any errors, omissions or representations. The responsibility for intellectual property rights of this content rests with the author and any liability with regards to infringement of intellectual property rights remains with him/her.