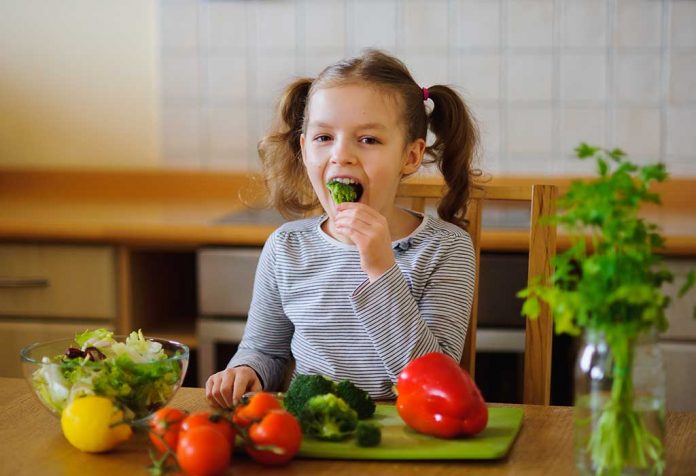 Last Updated on
Having kids is a blessing, and parenting is indeed a Herculean task. It is rightly said by someone, "If you have never been hated by your children, you have never been a parent." Most of us struggle these days with inculcating right eating habits in our kids. Our eating habits have drastically changed over a decade in this fast-paced life, and junk, processed foods have surely made their way into our lives with delivery apps delivering food to our doorsteps in just a click. So how do we teach our kids the benefits of healthy eating? Here are a few tips and tricks:
LEAD BY EXAMPLE
Kids learn what they observe, so be a role model to them. When at home, snack on fruits, roasted gram, and puffed rice instead of biscuits, wafers and doughnuts. When you eat healthy, offer it your kids as well, and soon it will become their habit too.
INVOLVE THEM IN COOKING
Yes, it is difficult in the present when you actually have to make time for meals, but try to cook as a family at least twice a week, be it a small meal like Sunday breakfast or evening soup. Involving kids in the kitchen will make them curious about different dishes and ingredients, and they will soon develop an interest in food than just considering it a task to finish.
EAT AS A FAMILY
Have you heard of "a family who eats together stays together"? Try to bond with your kids over food, and make sure to have at least one meal in a day as a family. Your kids will soon look forward to spending this happy hour with you and food as well.
HAVE CHEAT DAYS
Restrictions to a certain level are good, but if you try to over-impose on your children, they will either turn rebels or lie to you, so striking a balance is a must. Have cheat days in a month or a week and order their favourite food so they don't have the void of not getting to eat junk food at all but then binge-eating it whenever they get an opportunity to do so.
EVERYBODY GETS TO EAT THE SAME FOOD
Try preparing the same meal for everyone. If you put across choices, kids will become choosy someday. Make a rule in the house that everyone will eat whatever is being cooked, so they don't reject various food groups saying that they don't like it.
KNOW YOUR FOOD
Always tell your kids about the food they have on their plates. Tell them the health benefits of various food groups. I have come across many parents who try to feed their children certain foods like spinach, carrot, etc. in a way that they don't get to know about it. It's possible to feed them temporarily like this, but they will permanently be under the impression that these things don't taste good, and will never eat of their free will. It's important for your kids to learn about what they are eating and develop a taste for the same!
Disclaimer: The views, opinions and positions (including content in any form) expressed within this post are those of the author alone. The accuracy, completeness and validity of any statements made within this article are not guaranteed. We accept no liability for any errors, omissions or representations. The responsibility for intellectual property rights of this content rests with the author and any liability with regards to infringement of intellectual property rights remains with him/her.