Immunisation Today – Vaccine Hesitancy Is One of the Biggest Health Threats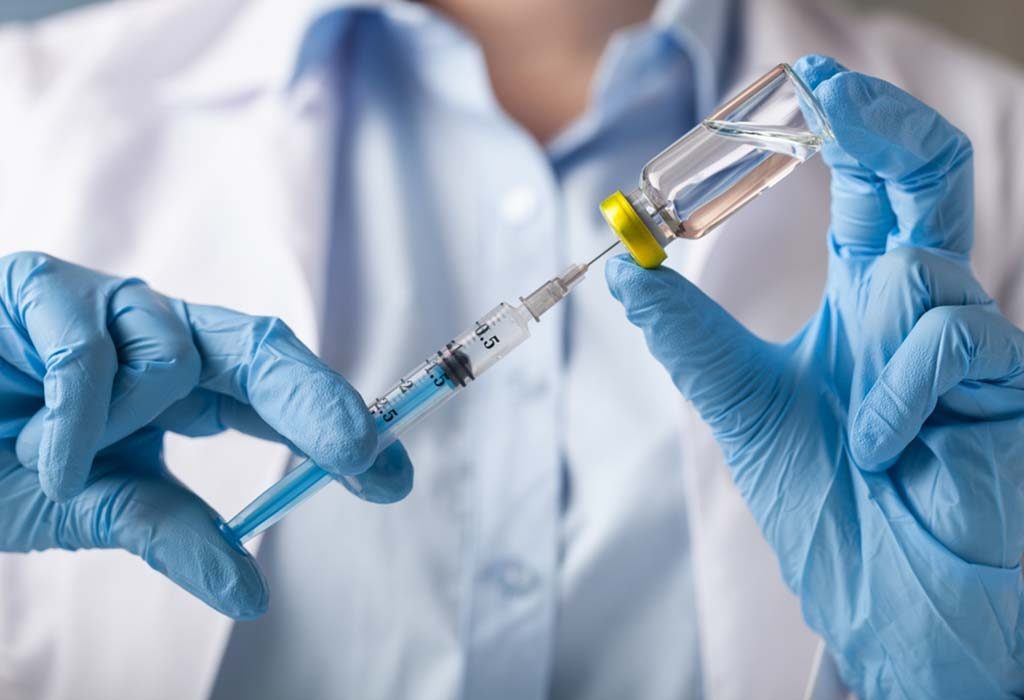 Being the mother of a 2-year-old daughter and also a healthcare professional, I am no stranger to the concept of immunisation and neither am I uninformed of its importance. But why would I feel the need to point out something so obvious? Surely in this day and age, the significance of vaccines shouldn't need any more validation other than the fact that they are primarily designed to protect us and our children from potentially life-threatening diseases. Unfortunately, not everyone feels that way. Because according to the latest report by WHO, the anti-vaccine movement is now one of the top ten threats to global health. But what is the anti-vaccine movement?
Also known as anti-vaxxers, they are a growing number of individuals who are shunning the use of vaccines, citing various philosophical and religious beliefs. The Indian rural population, despite having made substantial progress in the last few decades still has a long way to go before it can bring itself up to the standards of its urban counterparts in terms of healthcare psyche.
I have had firsthand interactions with people from the lower socio-economic strata who believe that vaccines are a part of a government scheme aimed at sterilising the general public as a means of population control. As absurd as this idea might sound to you at the moment, such communities have the excuse of lacking adequate education that would ideally prevent the development of such conspiracy theories among them. But what about the rest of our apparently well-educated citizens, who still baulk at the use of vaccines, albeit for different reasons?
Misgivings about vaccines when they were first invented was an understandable phenomenon, due to lack of standardised sanitary measures and negligible quarantine procedures. But this cynicism has evolved over the years into social, cultural and political agendas aimed at discrediting the benefits of vaccines over its risks. Yes, like every great development in our society, even vaccines carry their own risks, but these apparent risks far outnumber the health threats associated with the serious diseases they prevent.
Vaccines have been embroiled in controversies ever since they were first used, and I have read about dwindling ranges of widespread acceptance alternating with extensive rejection every time a new 'research' would reveal something horrifying about a particular vaccine.
One of the most common misconceptions that revolve around immunisation is that vaccines are the leading cause of autism. In the late 1990s, a research paper was published that claimed to have established a potential relationship between the MMR vaccine, inflammatory bowel disease and autism. However, after much research, the paper was universally discredited and proven fraudulent; not only did the researcher behind the 'study' lose his job, but the medical journal that published the paper admitted that it should not have been accepted in the first place. But by then, the damage had been done.
A crucial fact that should be taken into consideration here is that the majority of us have never witnessed any of the incapacitating diseases that the vaccines protect us against; parents assume that since these diseases are not typically prevalent in the current setting, their children are generally at low to no risk of contracting these diseases. This makes it easy for them to become complacent about the true importance of artificially acquired immunisation. Unless a disease has been completely eradicated from the face of the Earth, it is a potentially ignorant sentiment to believe that we are collectively protected from uncommon diseases simply because they are not as widespread as they used to be.
By choosing to reject immunisation, not only do we endanger our children to debilitating diseases, but also put others at risk by disrupting what is known as Herd Immunity. As the name suggests, it is a type of immunity that protects everyone in a population or community provided a majority of that population has been vaccinated. It provides essential protection to members of the community who cannot be vaccinated, which includes newborn babies, elderly persons, people with chronic illnesses
and immunocompromised people, among others.
Naturalists who see vaccinations as nothing but 'unnecessary chemicals injected into our bodies' swear by the fact that all one needs to remain healthy and disease-free is well-balanced nutrition and a clean environment. While all of that plays an important role in maintaining our well-being, it is imperative that we recognise the role that artificially acquired immunisation and the overall advancement in medicine has played in helping us keep dangerous diseases at bay.
Our job as conscientious individuals and, more importantly, as responsible parents, is to educate ourselves. At the same time, it is also essential for healthcare professionals to be accommodating with people from all walks of life and understand the cause behind growing vaccine hesitancy, and to be forthcoming with all the information they can provide to such individuals.
Disclaimer: The views, opinions and positions (including content in any form) expressed within this post are those of the author alone. The accuracy, completeness and validity of any statements made within this article are not guaranteed. We accept no liability for any errors, omissions or representations. The responsibility for intellectual property rights of this content rests with the author and any liability with regards to infringement of intellectual property rights remains with him/her.