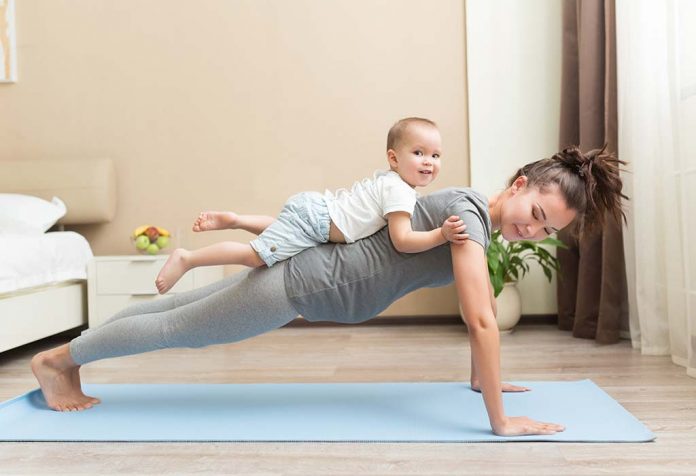 Last Updated on
A baby is the best thing that can happen to a woman. The journey from a woman to a mother is a tough and challenging one. Your life, your body and your mind will no longer be the same. Your priorities will change. Each second of your life will get invested in bringing up that baby, to give it the best of everything. Becoming a mother is the greatest blessing, but with it comes sacrifices – emotional, mental and physical. Here, I am penning down my personal experience as to how my life was transformed post becoming a mother.
1. Weight gain – Weight is the most dreaded word in a woman's life. Be prepared: with pregnancy, there shall be weight gain which will not be easy to shed post delivery. You might lose immediately once you deliver because of losing all the water that the body retained during pregnancy and breastfeeding, but you will start to gain again if you want to continue breastfeeding. Eating well is an important aspect of maintaining milk supply, and with breastfeeding, you will feel hungry all the time. This will eventually lead to putting on the pounds. The best remedy is to follow a regular workout routine once your body has recuperated. It will help to maintain the weight, if not reduce it.
2. Relationship with your husband – be mentally prepared, this will take some toll. You are no longer alone, travelling; outings shall be reduced at least in the first year. Priorities will change, sleeping patterns will change. Your husband should be wise enough to understand that a woman's life is undergoing the biggest transformation. A baby needs a mother all the time, and this might lead to less 'we time' together. Remember, nothing is permanent, and this will change, too. Enjoy baby moments together to bridge the gap.
3. Postpartum depression – yes, it's for real. Some women come out of it early, while others need medical assistance. People around you should understand that it's an ailment and it can be cured with support and medical treatment if needed. A sudden drop in hormones, which were at their peak during pregnancy, plays with your mind and body. A mother needs cooperation in all ways possible during this time.
4. Breasts – big breasts, sagging breasts, different sizes of the left and right breast due to milk storage capacity, lumps in breasts due to baby not latching properly, or leaking breasts due to over supply, are common problems post pregnancy.
5. Hair fall – Your lustrous hair, which were at their most beautiful during pregnancy, are going to shed like never before. You will be using the best hair products, but nothing will help. They will go frizzy, they will get damaged. The hair fall will not go away for at least a year. Still, try to use products that best suits your hair, take biotin, and do regular oiling.
6. Body pains – a life has come out from you. Your body will take time to retract to its original self. You might end up having joint pains or back pain. Exercising is the key! Eat calcium regularly to keep the pain at bay. Don't ignore this, as this can eventually become chronic.
7. Your personal time – you might get some personal time off to watch that favourite movie or follow that passion when the baby is sleeping, or you have some help at home. The initial few months will be challenging, as a baby needs no one more than the mother. Your personal routine will change. You will have sleepless nights, you will sleep when the baby sleeps to re- energise yourself. Your outings and travels might reduce in the first year. I used to watch a movie every Friday, but as a couple, we haven't seen a theatre for almost a year. For my favourite movies, my husband looks after the baby and I go watch them alone. But now she is a year old, and I do get some free time to write or watch movies on OTT platforms.
My advice is that you should exercise regularly, do self talk, motivate yourself, and listen to music. Enjoy and capture all moments with your baby; it will give you immense peace. Whenever I fight with my husband, all I do is look at my little one and everything just fades away. All is a matter of time, nothing is permanent, so hang in there. Happy motherhood!
Disclaimer: The views, opinions and positions (including content in any form) expressed within this post are those of the author alone. The accuracy, completeness and validity of any statements made within this article are not guaranteed. We accept no liability for any errors, omissions or representations. The responsibility for intellectual property rights of this content rests with the author and any liability with regards to infringement of intellectual property rights remains with him/her.