How Does a Baby Show Her Love? – Signs to Look For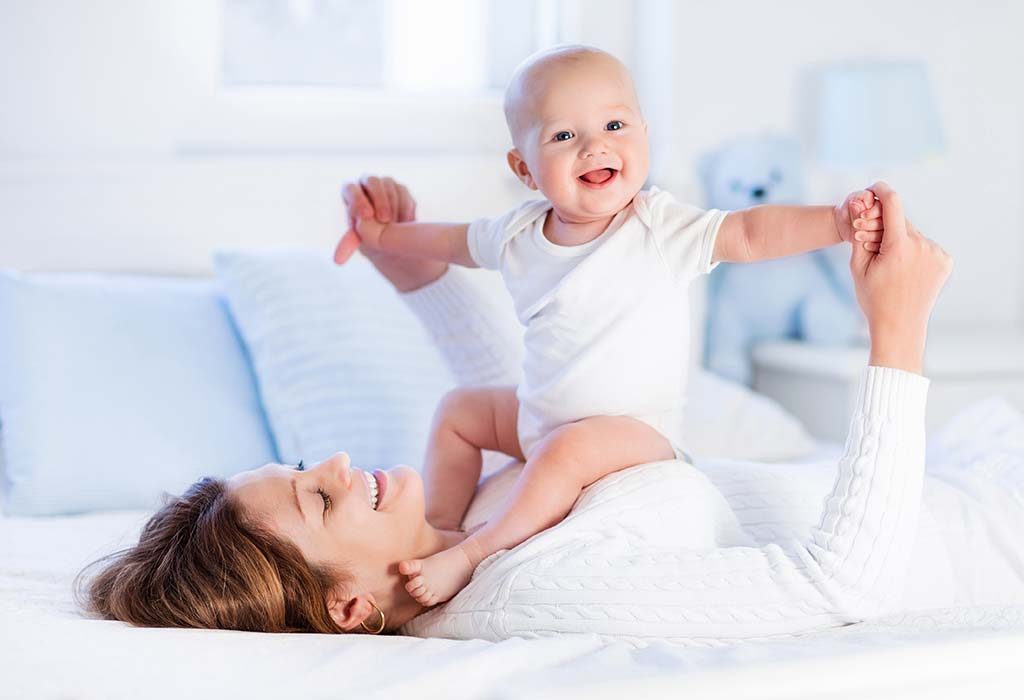 Talking in reality, babies are small and cannot be expected to reciprocate or give feedback after the tiring hours of delivery and sleepless nights. But as time goes on, we got along and got to know each other forming a blissful bond. As I started taking care of her, she loved me more and reciprocated in her own ways.
Babies can recognize their primary caretaker within the first few weeks which actually would be the mom in most cases. This is definitely with the help of the tiny nose. A baby can rightly identify mom by the scent of the milk.
The most important point to note is that we need to be an expert to know what they cry for. Persistent and desperate usually means they are hungry and need feeding, unexpected might mean discomfort, and more lamenting can signal discomfort. This is all possible only by trial and error, eventually grasping nuances that will confuse outsiders. The better we understand their language, the better we can attend to their needs. As parents, if we respond when she is in distress she learns she can count on us for comfort and relief and that she is important to us. In fact, research shows that caregivers are in perfect sync with their babies only about 40 per cent of the time. It does take time for us to learn to recognize and respond when she needs us.
Within the first month, she started responding to my facial expressions and without thinking about it, I started doing it right back at her. I mean the little smiles, the meaningful looks, timidly looking away and back again. These kinds of games appear to be as important in strengthening a baby's affection as your responses to her physical needs. Face-to-face interaction is part of how babies learn about positive give-and-take. She started realizing that with a single look, she can show me how pleased she is to have me around; and that it's a feeling worth sharing as I smile back.
The first true social smiles start between 6 and 8 weeks. The signals that the baby is starting to associate your face with feeling good. The bond deepens!
Babies start giving out kisses at about when they are one-year-old. No, these are not the peck on the cheek kinds. I was lucky enough to experience this when she was four months. These are wet but loaded with love. Babies love being held, but at six months they have the physical and cognitive ability to hold arms up and ask for pick-me-up. This would express how much they trust and adore their parents. And on days when we feel gloomy or depressed, this one hug or pick-me-up is enough to make it all go away… Far far away I mean.
Imitation is the sincerest form of flattery known to toddlers. Whether she's running around with a handbag or putting on a stole, she shows me how cool I am. Toddlers imitate the activities and behaviours of the people they love most.
The fact that your toddler runs to you for comfort—and then can dry her eyes and run off—means she loves and needs you.
Babies don't have to be that hurt to come to you weeping. Even a minor mishap can make for big drama if the mother is around to see it. My girl gives me a pout lowering her head and seeking attention. Now that's a plea for attention, but it really does make her feel better to get proof that I love her as much as she loves me.
She reserves her bad behaviour only for me. When I have people visiting her or I leave her at mom's place to run an errand all I get to hear is "She's such an angel". When I am actually at home I am like" Tell me about it!! ".
She gets possessive when I lift other kids. She is all normal and suddenly gets too hyper when I lift another kid. Sometimes I do that only to get her attention.
So Mommies, shower your love and get that bond building up.
Disclaimer: The views, opinions and positions (including content in any form) expressed within this post are those of the author alone. The accuracy, completeness and validity of any statements made within this article are not guaranteed. We accept no liability for any errors, omissions or representations. The responsibility for intellectual property rights of this content rests with the author and any liability with regards to infringement of intellectual property rights remains with him/her.