An Open Letter to My Son Ryan and Daughter Myra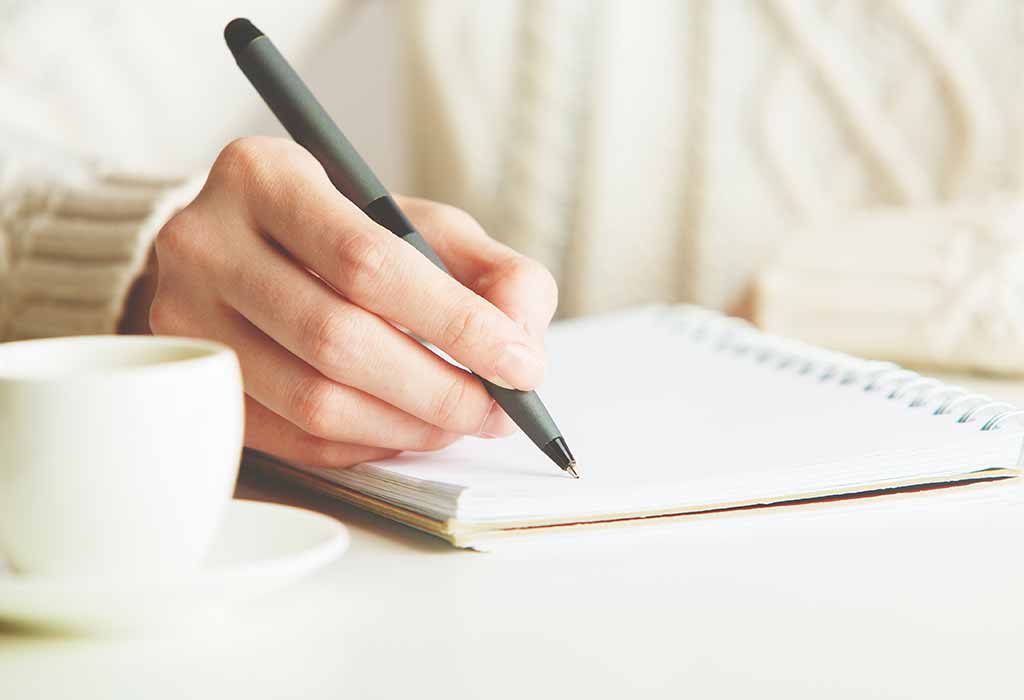 Dear Ryan and Myra,
As you turn 13 and 7 consecutively, and I turn 37 (so old!) I want to share my experiences and thoughts which may or may not help reflect on your upcoming life.
When Ryan, you were born, you were the first infant I had ever held in my arms. It was difficult to handle your wobbly head and fragile body. Yet, you were like magic for me. I couldn't believe I had created you. I learned by making mistakes. I read books and I asked around.
Based on the theories of my elders and friends, I started to bring you up. Your daddy and me were in our early 20s. We were anxious and didn't want to harm you unknowingly. Your midnight yelps and howls puzzled us. Only with your grand ma's expert intervention we could calm you. It was difficult to give you a balanced childhood as you were showered with unconditional love and attention from a family of 15.
Gradually, I had to take a stand and with determination I decided to be strict and set your limits. In process of disciplining you and being harsh at times, I became a strict mom; Maybe a villain for you and you decided that daddy loved you more because he never said the proverbial NO to you.
But I longed to hug you and tell you how much you meant to me and how important it was to teach you realities of life, to be more responsible and to be dedicated towards your job( school). There were times when me and daddy fought, each one of us on opposite sides of the decisions being taken for your future. In the end, amicable decisions were taken but only after long tassels and arguments.
It was 6 years later when you- Myra came along. Daddy was so happy to have his baby girl. There was much rejoicing in the family. Ryan totally doted on you. Both I and your dad were confident by now to bring up another child in a more sorted way.
There were no mistakes and tasks were done spontaneously. There were no queries and no doubts. You were as spotless and as cute as a doll. Together we made a perfect picture now. You were a headstrong infant, unlike Ryan.
Whereas he was submissive, you were everything but that. We were consistently amused by your sharpness and observation. Soon it was time for you to go to school. You won laurels and became a star with your performance wherever you went. You excelled everywhere.
It was difficult to manage both of you together initially, but it became a routine for me now. Myra, you were so naughty that no nanny could handle you. Eventually, when you were four years of age I decided to handle both of you myself. It was a joy ride every morning with many bumpy ones too. There was anger, there was irritability, but there was also laughter and memories.
My children, as one of you, have already excelled and secured admission in country's best school while the other is excelling on all grounds, there is something very important I want to tell you. It's not about what I want or expect from you; it's my way of throwing light to all the roads available to you leading in different directions.
I want you to choose one of them instead of me telling you to. I just want you to understand what each road has in store for you. There shall be a road which would be as smooth as the expressways of our state nowadays.
It's called the spoon fed road. If you choose this, I and daddy shall always hold your hand and lead to you to where we want you to be. You can just follow us, cram and walk without thinking.
We shall save you from all the stones and barriers. We shall pay all your bills and make sure you are well fed at all times. There shall be a road which will have a big resort by its side.
It's called the delusion road. If you choose this, you will never have to walk at all. You can sip your cooler and lie down, for all your demands shall be met by your daddy. As parents, we will provide what you want. There shall be another road which is just a walkway.
It's called the DIY(do it yourself) road. If you choose this, you will have to walk alone. You shall always have our back but in the end it will be you who would take responsibility for your own actions. There shall be bruises, failures and embarrassments in its way. There will be times when you would cry and be helpless.
It's going to be a tough choice to decide which road to take.
What happens when you will take the spoon-fed road?
You'll be comfortable but you will never learn how to take your own decisions. You will never take your own stand. You will not have dynamism and gizmo. You will look at us for every small decision and require me. You will be dependent on me or daddy for your emotional and financial needs.
The next road of delusion shall paralyse you forever; not physically but mentally and emotionally. You would never know the taste of the sweet fruit of hard work. You will become entitled and adamant. You will never learn the harsh practical aspects of life. You would never know that there is a real world that exists out of your delusionary resort.
You will never gain respect. You may never be able to make decisions or take a stand for your thoughts. It'll be a life well taken care of, but a life of wrath and low esteem.
In case you are brave enough to choose the DIY walkway, the run is going to be difficult; very difficult. There will be falls and puzzles which shall take you long times to get accustomed to. But, the happiness to sort them would be priceless. The fruits of achievements shall taste the yummiest.
You will be sowing and reaping simultaneously. You will be exemplary when you finally shall rise and shine. There will be laurels and applauses much later. You will value hard work, be grateful for what you will have. You will be humble and graceful, for you would have experienced rudeness and ungrateful less on your way. You will gain respect due to your knowledge and experience.
People will come you for advice and shall feel proud to be associated with you. There will be another world waiting for you! A world you would be creating for yourself; a world full of bright promises and great relationships.
Children, me and daddy will always be proud of you, no matter what choices you make in this life. But, time never waits for anyone. It is very important to be in the right place at the right time. Don't ever disappoint yourself. Do not think about what people shall talk about. Always, do what you think shall be the right thing and that would be the right thing.
I wish you both a bright future. Make a mark for yourself and live a good life. God bless!
Much love
Mumma
Disclaimer: The views, opinions and positions (including content in any form) expressed within this post are those of the author alone. The accuracy, completeness and validity of any statements made within this article are not guaranteed. We accept no liability for any errors, omissions or representations. The responsibility for intellectual property rights of this content rests with the author and any liability with regards to infringement of intellectual property rights remains with him/her.