Raising Emotionally Intelligent Kids – EQ is the New IQ.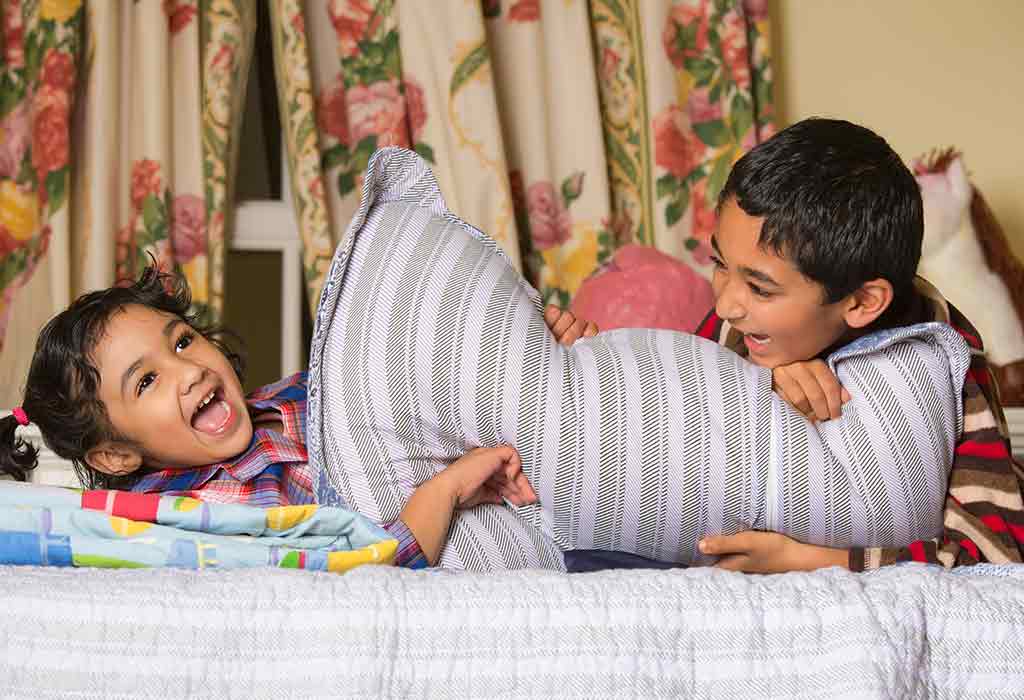 Emotional Intelligence is the ability to identify and understand others and your own emotions. When we give our children the power to become emotionally intelligent, we provide them with the key to a happy, healthy, and balanced life.
The critical elements of emotional intelligence are:
Self Awareness – knowing your own emotions
Self Regulation – managing your own emotions
Motivation – motivating yourself (Self-motivation)
Empathy – recognizing emotions in others
Social Awareness – Managing personal & professional relationships.
Decision Making – Responsible & mindful decision making.
However, not everyone is aware of how to help their children better develop their EQ skills. Today, we have a few pointers to help you let your child quickly develop a better EQ.
1. Help Them Identify emotions – "Name it to tame it."
The majority of social and emotional development takes place during early childhood. A Child can experience many emotions growing up; however, if they cannot express these emotions, they become aggressive and emotionally reactive. They act socially withdrawn, which can further cause sleeping and eating disorders. The first step in a child's emotional development journey is to help them identify and name their emotions.
Help your child identify and name their emotions – Let them know when they feel happy, angry, sad, etc. Let them know that it is normal to experience positive and negative emotions. Assure them that there are no terrible emotions and expressing feelings is healthy; talk to them about the ill effects of bottling up emotions.
2. Create an emotional safe zone – Children are emotionally susceptible and face difficulty sharing their feelings; therefore, it is imperative to establish a safe environment an "emotional safe zone." The child feels comfortable talking about their emotions and can safely articulate why they think this way without being judged.
Once you can connect with the child, you will help them find a solution and the best way to deal with a specific emotion. Make sure you do not provide answers or give suggestions – Just being there and listening to them will do the trick!
3. Model Emotionally literate behavior – Albert Bandura's Social learning theory explains that children acquire behavior that they observe. When parents model emotional literacy, it will enable children to understand and manage their own emotions efficiently. Do not hide your feelings; let your child know when you are upset, sad, or angry. Talk to them about the reason and invite them to pour in thoughts on dealing with these emotions.
Express joy, happiness, and excitement; explain how emotions can impact your mood and behavior with others. Practicing emotional literacy will enhance the quality of your relationship with your child and prepare your child to nurture lifelong meaningful bonds.
Instilling good habits, behavior, and manners is like laying a solid foundation that will help children grow up and become resilient, independent, and successful adults. When we teach them these skills, they find it easier to navigate their way in difficult real-life situations. They will grow up equipped with a mindful mechanism where they will make responsible decisions that are good for them and people in their social and personal circle.
Disclaimer: The views, opinions and positions (including content in any form) expressed within this post are those of the author alone. The accuracy, completeness and validity of any statements made within this article are not guaranteed. We accept no liability for any errors, omissions or representations. The responsibility for intellectual property rights of this content rests with the author and any liability with regards to infringement of intellectual property rights remains with him/her.