What to Do If Your Child Has a Food Allergy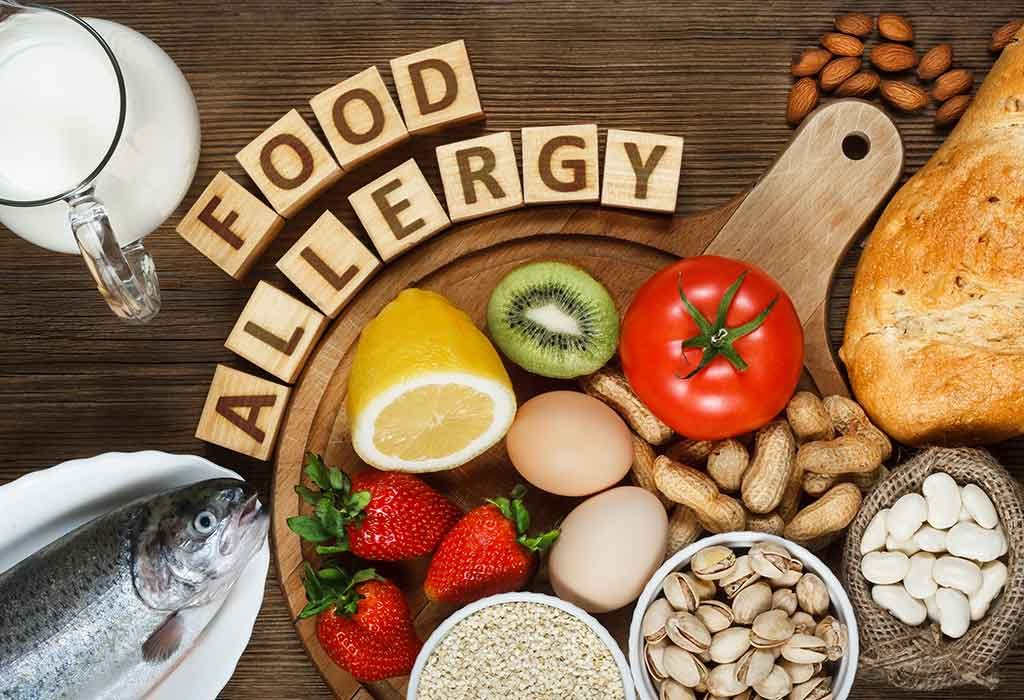 Did you know that 1 in 13 kids have a food allergy? Did you know that cases of peanut allergy in kids have increased 3 times in the last 15 years? Because of the increase in the number of food allergy cases in kids, today we are going to discuss the same.
1. What Is a Food Allergy?
Food allergy is the exaggerated response of our immune system. The problem is not with the food. The foods are not toxic nor do they have any harmful substances. The problem is with the low immunity of the individual who reacts to that particular food protein.
2. What Are the Common Food Allergens?
There are 8 food allergens, which are the cause of almost 90% of food allergy in kids. These include milk and milk products, fish, shellfish, walnut, peanuts, wheat and soy.
3. What Are the Chances of Your Kid Having a Food Allergy?
4-6% of kids under the age of 5 years are allergic to one or the other food allergy. If any of the parents have a seasonal allergy, asthma or eczema, then the children are at greater risk of developing any allergic disease. So if it is the case in your family, please consult your paediatrician before introducing any new food to your baby at or after the age of 6 months.
4. What Are the Symptoms of a Food Allergy?
A child may exhibit various symptoms including:
redness or itching on skin
hives/rashes
redness/watering eyes
sneezing/cold
swollen tongue/swollen lips
vomiting
pain in the abdomen
diarrhoea
tightness of chest
cough and wheezing
In some severe cases, a child may face breathlessness or lose consciousness.
5. How Is a Food Allergy Diagnosed?
The only way to be 100% certain about a food allergy is to go for a food challenge test. Under supervision in a hospital, the child is given small amounts of food that is increased bit by bit, until a full serving has been eaten. Then, the child is monitored.
6. How Is a Food Allergy Treated?
The treatment of a food allergy depends upon the severity of the allergy. In severe cases, if the child goes into anaphylactic shock (has difficulty in breathing, tightness of chest, low pulse or loss consciousness), he should immediately be rushed to the hospital. It is an emergency condition which could be fatal if not treated on time. He should immediately be given a shot of epinephrine, which is a lifesaving drug. In mild to moderate cases, kids are generally given antihistamine, which creates sleepiness/drowsiness and interferes with daily activities.
You can opt for long-term treatment with homoeopathy. Homoeopathy is the most preferable medicine for any allergic disease. It does not have any side effects and gives long term relief.
7. Tips to Tackle Your Child's Food Allergy
Please follow the below-mentioned tips to decrease your child's allergic response:
a. Avoid allergens. Please be careful when giving packaged food or restaurant food. You should be sure that it does not contain allergens.
b. Consume green tea. Green tea has antiallergic properties.
c. Give foods that contain Vitamin C. Vitamin C helps to build immunity.
Disclaimer: The views, opinions and positions (including content in any form) expressed within this post are those of the author alone. The accuracy, completeness and validity of any statements made within this article are not guaranteed. We accept no liability for any errors, omissions or representations. The responsibility for intellectual property rights of this content rests with the author and any liability with regards to infringement of intellectual property rights remains with him/her.