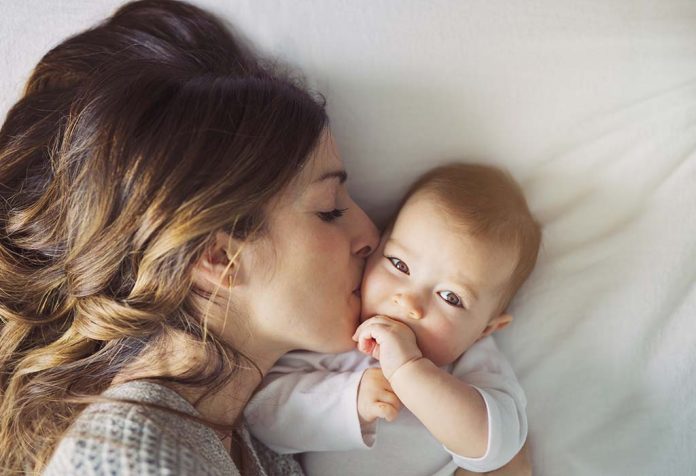 Life really changes after becoming a parent. There is always a person who watches you and observes you constantly. He wants to be like you. There is no better feeling in the world than this! There is someone who wants to be like you gives you a joy that you cannot explain in words. It's unconditional love. But everything comes with a price tag.
As a parent, I worry that what if my child adopts the other side of me. I am not supposed to show it to him but sometimes when emotions and carelessness take over, I cannot help it. I am growing a lot rather than growing up him. Parenting is not rocket science. It's just that you need to introspect and nurture yourself more.
We happened to travel outstation for a family function last month. My one-year-old was happily roaming around and babbling. There was one old lady, a grandmother of another 1-year-old. She was playfully asking her grandchild, "Where is her head, eyes, etc.?" The kid cheerfully responded to her grandma's questions. I was admiring the cuteness of the kid.
In no time the old lady turned around and started asking my daughter the same questions. My daughter didn't answer her and was staring at the grandma pointlessly. The grandma had a sarcastic dialogue ready, "She is one year old. Why is she not answering any questions?"
I wanted to say, "Oh! She understands only Turkish; maybe you should speak in that language." But I didn't respond. I don't in many situations where I feel it is useless. It is better to walk past from certain things and certain people who are not good to you. It's good for your inner peace!
Many times in my life, I have felt lonely in a group just because they talk about things that I do not know or I'm not much familiar with. I have felt bad for not knowing certain things. But over the years, I have realised that whatever I know is just a drop in the ocean. No one in the world is a jack of all trades. So when a grown-up can't handle a situation like this, imagine how a little one can go through it?
Whenever you put a child in a situation like it, try placing yourself in it. How will you feel? A child is not a trash-bin in which you can throw anything you want and don't want. Asking questions to a child and expecting a child to have the knowledge about everything because a fellow child knows a lot or perhaps more is a crime. If you think reciting poems or knowing national emblem is the benchmark because someone else's child knows it is absolute foolishness. As you know very well, knowledge doesn't have a horizon. You can never know about all the things in the world. Limiting your child's intelligence within a spectrum like growing a bonsai coconut tree. You cut, shape, and limit its growth, whereas it has the potential to grow bigger.
A child has better things to do and a better way to live. A child observes everything and explores a lot. A child admires nature in an absolute way. If you don't know anything, you don't have any opinions, your mind is free to receive what is there. Just be with them and see things through their eyes. It will be fine. If a child can admire simple things in life even when he grows up, then he has been raised right. That is the right parenting! And that's the parent I want to be.
I want to admire kids as they are. I don't intrude in their innocent games. I don't attack them with questions often unless they are interested in speaking. But I keep an eye on them to prevent undue incidents. I don't try to impose knowledge. They know better than us and they know enough for their age. It's just that they don't know to communicate better.
We should not try to rob childhood from any child. Please don't expect your child to behave properly every time. When someone says, "well-behaved" kid, I cannot control my laughter. "What exactly
does it mean with a child?"
Messy rooms, scattered plates, spoiled clothes, hanging toys, roaring noises will be a beautiful memory to have when you look back. You will have loads of stories to tell when your child grows up. After all, you yearned to live this life with your little bundle of joy. Don't let external situations or some people affect you. Just be with your child and let him live!
Disclaimer: The views, opinions and positions (including content in any form) expressed within this post are those of the author alone. The accuracy, completeness and validity of any statements made within this article are not guaranteed. We accept no liability for any errors, omissions or representations. The responsibility for intellectual property rights of this content rests with the author and any liability with regards to infringement of intellectual property rights remains with him/her.