Am I a Strict Mom or a Monster Mom?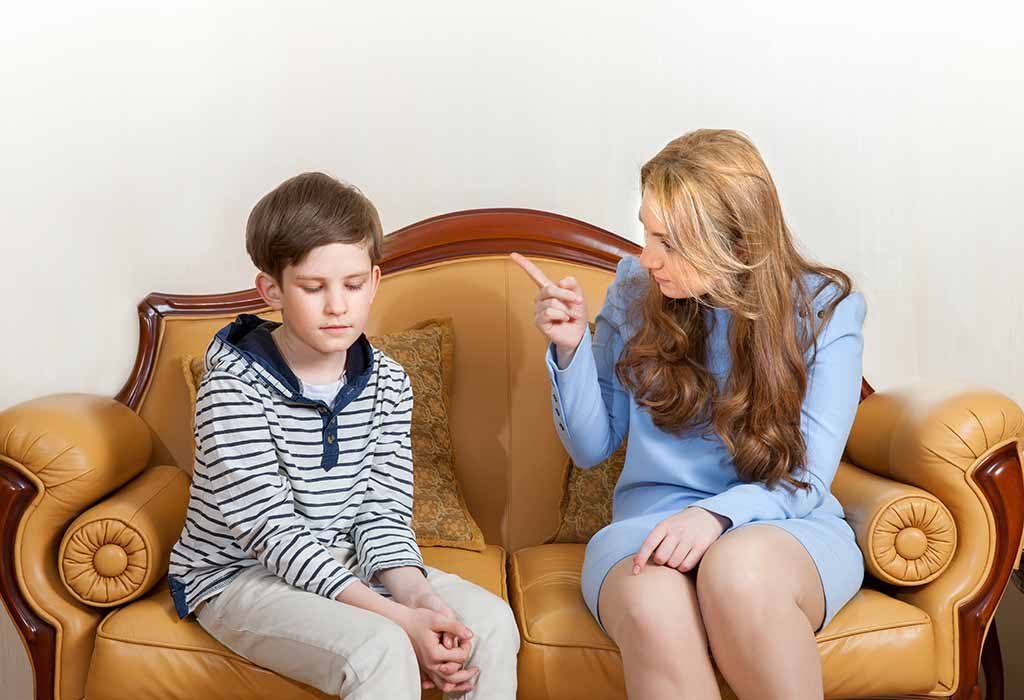 At the age of 24 I welcomed my son Ryan. Married at 22, I was the first one I had seen pregnant. There were no aunts or sister in laws in my dad' s nuclear family who could guide me to be happily pregnant and later being a good mother. It was first hand experience about every incident which taught me to be careful next time. I was married in a big joint family. It was one big happy joint family with too many joint suggestions and instructions. It was difficult for a clueless me to decide what was right, what wasn't. I was determined to groom my son to be a good human being. With passing years of experience, I decided to be stern with my son juxtaposing my entire family who loved to pamper him with frivolities and undying love. I wanted him to have a childhood where he learned to care, to care about people, money and emotions. This was just not happening. As a repercussion me and my husband were drifting apart due to difference of opinions of raising our son.
6 years later we welcomed our baby girl Myra. It was easier to raise her in humility as the whole house of grand parents, grand uncles and aunts still were obsessed with Ryan. Our couple differences grew. It was surprising why there were no issues with Myra. Eventually, the inevitable happened. Ryan started drifting apart from me. For him I was the only person in the family who reprimanded his apparent happiness which were totally materialistic and entitled. My repetitive persistence of him being a good human being just took him a step farther from me. I became irritated and started loathing myself for being a monster mom. Everyday of my life, I was reminded by my husband or someone else for being a monster mom. I started believing I had no love for my son and he would soon disown me. Time came when we had to decide for his education.
Once again a struggle of convincing my husband to send him to a boarding school started. We both belonged to two different school of thoughts. He believed in the new genre schools of luxury and comfort whereas I wanted my son to be part of elite old school. This was my last hope of him being what I wanted. And for sure I knew that living in a small city and in the lap of such immense love and protection he would never be a person ready to face the real world. At last, due to my husband' s sensibility we decided upon preparing him for country's top school. I enrolled my son to work as a team with me and that together we shall attain it. One year later he s in the best school of the country where admission is a distant dream for millions. My approach and vision was finally acknowledged and appreciated by my whole family including my husband. I am so happy today but it took 12 years to prove my love for my own son to people. I look back and smile over this irony. I proved my intentions and am proud of my son. He ll be a good man one day and that's what matters now!
Disclaimer: The views, opinions and positions (including content in any form) expressed within this post are those of the author alone. The accuracy, completeness and validity of any statements made within this article are not guaranteed. We accept no liability for any errors, omissions or representations. The responsibility for intellectual property rights of this content rests with the author and any liability with regards to infringement of intellectual property rights remains with him/her.