Teaching Your Baby to Understand the Meaning of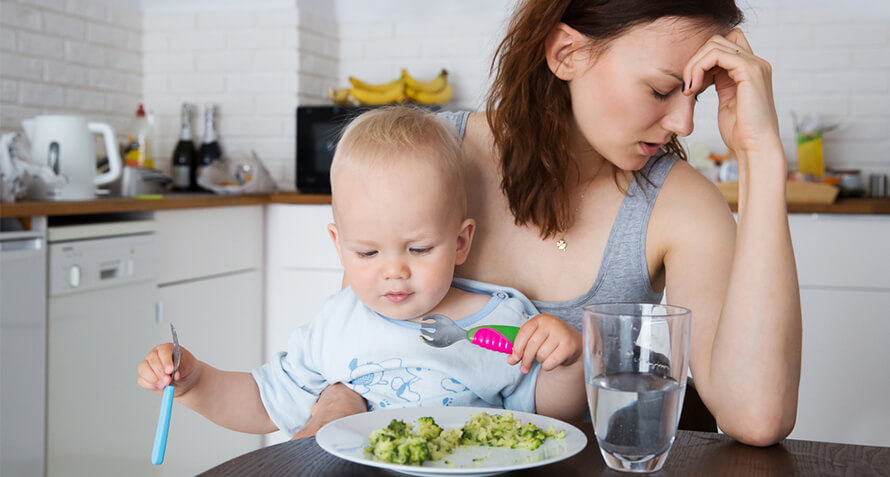 Sometimes we find it hard to give your little darlings the "tough love" treatment. It's the hardest thing in the world to see your baby pout and cry when you say "NO". See what fruits you can reap by getting yourself to say "NO" to that little angel of yours when needed.
Your baby is the apple of your eye and you literally pamper your little one by getting her whatever she needs or demands for. Be it attention, food or toys, she has it all. At the beginning you may allow your child to throw a tantrum and put before her everything that she asks for. But have you realized the importance of saying "NO" to your little one? Yes, as much as you love and care for your baby, you must say "NO" to our babies and make your baby understand the meaning of "NO". Saying no can be just as strong a display of love as saying "yes".
Your baby may get into a tantrum throwing mode when you refuse certain things or try to discipline him. You may end up giving into her by accepting defeat. But by doing so, you have ended up training him not to listen to you. It is important to understand the how to begin disciplining your child to understanding "NO". Refusal to unnecessary things helps your baby grow, develop and understand the difference between right and wrong.
Following Are Some Techniques to Teach Your Baby to Understand The Meaning of "NO"
1. Establish Authority Early
The longer you delay in making your baby understand "NO", the harder it is going to get. As parents you need to start the process of establishing authority early by setting limits and having a structure. This establishes authority you will use a parent for the rest of their childhood.
2. Don't Let Them Walk All Over You
Your little one can talk you into getting convinced by throwing tantrums just to have his way. Do not respond to it or melt away and give everything your baby wants. Certain things are unnecessary and dangerous and they must not have it. If your baby doesn't understand your actions or tone of voice, just walk away and they will know you do not approve.
3. Teach, Coach and Set Limits
The three main aspects of parenting are teaching, coaching and setting limits. Setting a limit is the main aspect of making your child understand the meaning of "NO". It's good to be like a friend to your baby, but it's also important to set aside some limits for unnecessary expectations. Teach and coach your little one.
4. Give Your Baby Time When Over-Stimulated
When you instantly refuse your baby something there is a high probability that your little one can get over-stimulated. If your baby gets over-stimulated and begins to throw tantrums, give your little one a break from disciplining. Over doing it can cause retaliation in your little one.
It is very important to realise the fine line of difference between disciplining your little one and being too harsh with him. Beginning to coach your little one and get him into your flow of doing things at an earlier stage is better than doing it much later. Be the best friend to your baby, but also cautiously teach her the meaning of no and to realize she can't get her way with everything.