This Is How You Can Get Your Preschooler Ready to Read!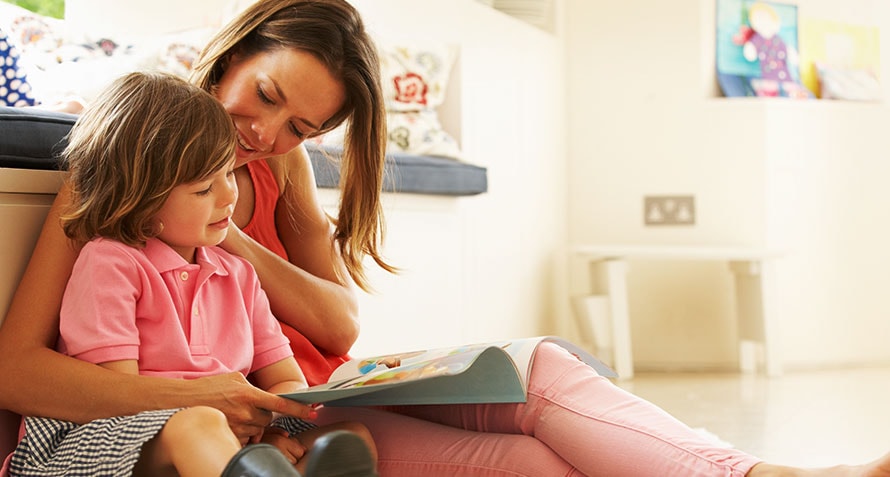 With all the distractions that kids have today, it is harder for them to learn to read. So much so that it seems like the people behind the cutesy cartoons, fun smart phone and tablet games all seem to be conspiring against you!
Since reading is an essential skill for your child, it is up to you to get your preschooler ready for it. Here's what you should do.
1. Surround Your Child with Books
For your child to get interested in reading, he should first know and be attracted toward what a book looks like. Get a couple of books that you think will appeal to your child. If you are not sure what to get him, pick books that have lots of images in bright colours. It is no secret that kids love pretty and colourful images.
2. Make Sure The Books Are Age Appropriate
No point buying pretty books if they contain words that are too hard for your little one to understand. For this reason, it is important that you buy books as per her age. Most books have the reading age specified on the jacket, or if you are buying them online, in the product description or images. Generally, books for preschoolers are designed so that they take about 15 minutes to read.
3. Play Word Games to Increase Phonemic Awareness
Which kid doesn't love games? Phonemic awareness is when one is able to identify and think of sounds in spoken speech. You can help your child to identify sounds by making them easier to hear. For example, ask your child, "I like to eat ba-ba-ba-bananas. What do you like that begins with ba-ba-ba?" His answer should be something like, "I like to play ba-ba-ba-basketball."
4. Help Him Understand The Association Between Written Words and Spoken Words
Until now, your child has only used picture books. Now that he is growing up, he is ready to handle books with words and pictures. It is necessary for you to pick such books as your child needs to know that she has to read words, and the pictures she sees only illustrate these words. To help him, understand that the words in the book are also used in everyday life. All you have to do is ensure that he is paying attention. You can check if she is really listening to you by asking him questions about the story once you have finished reading. Listening is a key component of phonemic awareness, so don't forget to check on your child while you read to him.
5. Make Reading Fun and Interactive
Read aloud and smile while you do it, and your child will attempt to do the same. If you look like you are having a good time, your child will also learn to enjoy reading. Instead of seeing it as a chore, she will look forward to it as a fun activity. For more ways to get your child to enjoy reading, click here. Ensure that your child is involved in the reading process. Let her pick the book, turn the pages, and attempt to read aloud too. This will keep her engaged and also help build her vocabulary.
Improved listening skills, longer attention span, and a better imagination are just a few advantages of reading to your preschooler. In fact, various studies have proved that students who perform well in school started reading before they even entered preschool. And although the world is changing rapidly every day, reading is one thing that will never lose its significance.