Tips to Prepare Your Child for Standardized Tests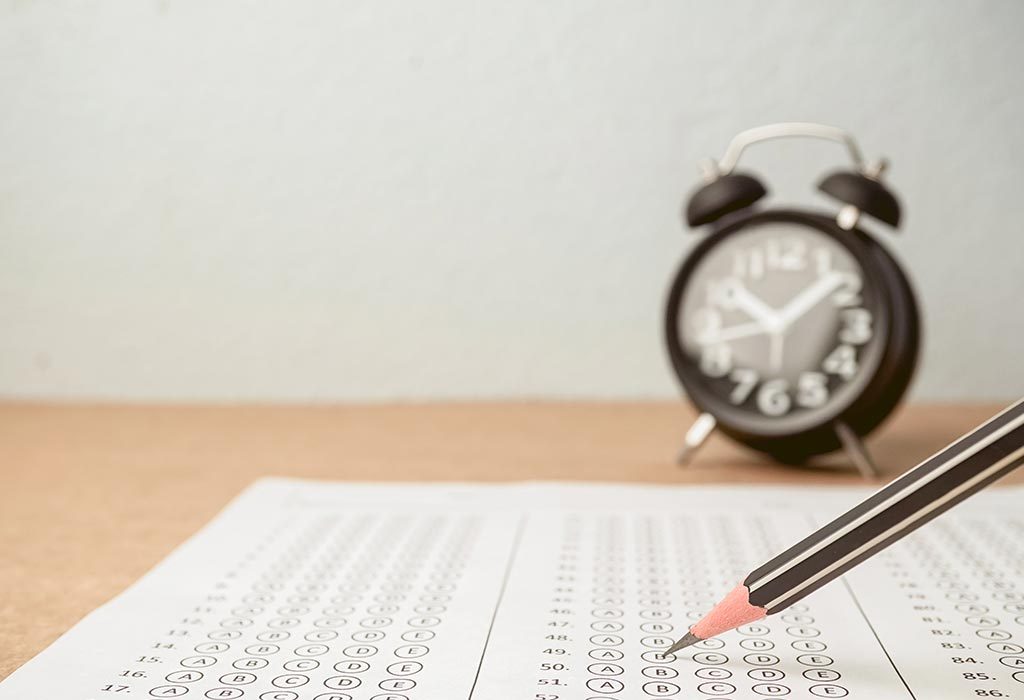 Standardized tests are used in the public schools of the United States to gauge students' academic abilities. The results from these tests give educators an indication of how students are faring in public schools, and how the country's academic system is doing. Although these tests don't reveal a student's true potential, they can highlight their strengths and weaknesses, and give an idea of how public and private schools are doing in teaching them.
What Are Standardized Tests?
Standardized tests are exams designed to test students on a wide range of skills. Some classic examples of standardized tests include the SAT, GRE, and TOEFL. The purpose of these tests is to get a clear assessment of a students' progression from elementary to high school and sophomore years.
Colleges use them as a part of their admissions process, and various universities give special importance to these tests.
What Is the Purpose of Standardized Tests?
Standardized tests give the board of education an idea on how students are performing at the local, state, and district levels. For example, education leaders may have been able to sense before how students did intuitively in their studies but couldn't explain it. By conducting standardized tests, academic mentors can understand better and have a fair idea on how to help students who need it for certain subjects.
Pros of Standardized Tests
Here are some advantages of conducting standardized tests:
1. It helps set benchmarks.
Benchmarks are learning milestones for students, and standardized tests help create a standard when it comes to the quality of education. Without standardized tests, public and private schools wouldn't be best prepared to coach their students into better academic and extracurricular performance.
2. It helps set the curriculum.
Standardized tests help create a structure for school curriculums. These tests help the teachers figure out what subjects to add and how to frame the lessons for each.
3. It helps eliminate the chances of biased grading.
These tests help look at students' performance objectively. The results from these tests are evidence-based and backed by sufficient research, thus ensuring precision and accuracy in grading.
4. It helps evaluate the performance of a student in a better way.
These exams are held for a reason. They let teachers know how students are doing in their respective subject areas like math, reading, writing, etc.
Cons of Standardized Tests
Explained below are some of the disadvantages of standardized tests.
1. Students may not have an in-depth knowledge of subjects.
These tests may force students to learn specifically for exams and not to enhance their understanding of the subject matter. This is a huge flaw with such tests.
2. These tests can become stressful for students.
Since the results of these tests are used for college admissions and for entrance into prestigious universities, it can become a cause of stress for students. Parents expect their kids to do exceptionally well and get high scores on these and as a result, the student may get stressed.
3. These tests don't reveal a student's strengths.
There are students who perform well in various subjects but don't do well when put under stress. Some students aren't suited to exam-based performance and may have high learning capabilities. They may have test anxiety and may not score well. These tests don't take those factors into consideration.
4. They don't give the whole picture.
Students may have hidden talents that influence their academic performance. Some exceptionally gifted students may be talented in arts and extracurricular activities which these tests may fail to identify. Also, there's more to doing well in universities than just studying all the time. This is an area these tests miss out on.
How to Help Your Child Prepare for Standardized Tests
If you're thinking of helping your child prepare for various types of standardized tests in elementary schools, here's what you can do:
Get Your Child to Finish Their Homework Daily
One of the best ways to prepare your child for standardized tests is to teach him to complete his homework on time. Make sure your child stays studies regularly and does not miss out on any class. Cramming at the last moment is not the solution which is why you should encourage your child to do his homework daily.
2. Ensure That Your Child Eats Healthy Food
What your child eats will influence his mental and physical health. So, you must make sure that your child eats nutritious foods. Include whole grains, nuts, dairy and other healthy foods in your child's diet to help in his brain development and to help him to concentrate better. Also, help him cut back on packaged or junk food.
3. Review Your Child's Past Performance
If your child scored poorly in an examination, you can help him to prepare for the next test. Help your child understand his mistakes, learn from it, and perform better in the next exam.
Let's understand how you can help your child prepare for the test before he takes the test. We've also covered some tips that will help him during the test, and what you can do to help your child enjoy after the test!
Prior to the Test
Here are some helpful ways you can help your child get ready for the standardized tests.
Provide Mock Tests
Mock tests can help prepare your child for the actual standardised tests. There are mockup papers available online for homeschool standardized testing as well. You can encourage your child to work through these to get an understanding of the test's format and pacing.
Create a Good Study Environment
Standardized tests are a big deal for children and many children stress about them. However, worrying doesn't do any good. To help your child prepare for the tests, create a peaceful studying environment. Ensure that there is proper lighting in your child's room. Get a study desk for him and other study essentials that he might need. He should have enough quiet time so that he can focus and prepare well.
Check Previous Scores
This is recommended to help your child prepare for future tests. If your child is taking the test for the first time, then you can ignore this one. But if your child has taken this test earlier, it's a good idea to check his previous score, identify his weak points, and help him prepare for the test better.
During the Test
Teach your child what to do during the test by making him practice with mockups. Here's what he should be doing on the test day.
Teach Your Child to Answer the Easy Questions First
Answering the questions he knows well will help him save time for the questions that need a lot of thinking. It will also boost his confidence.
Work on Your Child's Comprehension Skills
Get your child into the habit of reading daily so that when he has to take the test, he is prepared to read all the questions thoroughly. Teach him how to carefully go through comprehension passages and understand them. Ignoring the introduction and little details can affect his result, as they are crucial for answering subjective questions.
Tell Him to Relax
Before your child walks into the exam hall and starts writing, tell him to relax and not panic. Remind him to do the multiple-choice questions first. Stress can get on his nerves on the big day, but by reminding your child to stay calm and focused, he will get through it.
After the Test
Your child might be on edge after he writes his test. So help him relax after the test. Here's how!
Celebrate and Have Fun
Your child has studied hard for months for the test. Now that he's done with it, it's time that he has some fun. Give him some time to relax and have fun with friends. Let him do what he wants to do before he has to give some other exam.
Give Ideas for Summer Projects
If your child has to work on summer projects or has personal activities lined up, you can discuss working on them. You can give your child a list of project ideas and he can decide from that what he would like to work on.
On a Day-to-Day Basis
If you're trying to help your child make the most of his daily test prep, here are some tips:
Talk to your child's teachers:

Sitting down with the teacher and having a discussion about your child from time to time will give insights into his learning styles and classroom performance.

Do STEM activities:

STEM activities stimulate the senses and help grasp various scientific concepts from a real-life perspective. It makes your child a better thinker and problem-solver, which translates into higher

SAT subject test scores.
How to Assess Your Child's Results
You can understand your child's results by comparing their scores with larger groups of students. Stanine scores can help you understand your child's weak areas while percentile scores will give you a detailed description of how your child performed on a range of 1 to 100.
Grade-level scores can be used to determine a child's ability for reading and writing. Comparing your child's scores with his daily coursework and classroom progress is a good start. If there's not much of a difference between your child's scores and their peers, it means he is on the right track and doing well.
Where to Find Help If You Have Doubts Regarding the Test
Here's where to find help if you have doubts regarding the testing process:
Discussing your child's capabilities with a school teacher is a great place to start. Most parents prefer visiting the PTA to get help with understanding standardized assessments. You can also rely on various EdTech tools to track their overall performance and academic growth.
Now that you know everything there's to know about standardized tests, you can help your child prepare for them. Let your child have fun while he prepares for these exams and he will do great!
Also Read:
Alternative School – Is It Right for Your Child
This Unique School is Making Learning Magical for Little Kids
How to Prepare Your Child for School