What Is Your Baby's Nursing Personality?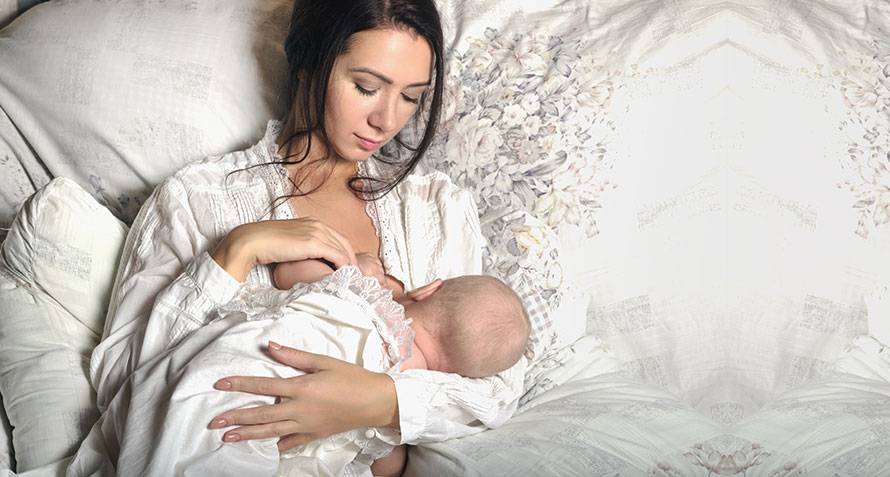 Just as adults have different personality types, even children and babies do! Babies have different nursing personalities which means every baby has a different style of nursing. Although there are many such styles, child psychologists, researchers and pediatricians have been able to categorize baby nursing styles into a few broad categories.
Here's a look a different nursing personality styles:
1. Sucking and Looking
When your baby is around two months of age, his vision has started to develop. So he gets easily distracted while he is on feed. He might take the feed for a couple of minutes and then look around to see what is happening. Obviously your baby is curious to know what is happening in the surrounding. Babies with this kind of nursing personality need to be fed in a dark room or you can cover the baby with a cloth so that he is unable to see the surroundings
2. Food Lover
Babies with this type of nursing personality will suck the last drop of milk and savor it for long. They won't leave your breasts and will lick them, play with them, just keep them in their mouth like they have really enjoyed their meal and are even savoring the end of it. If you have time in hand, let your foodie enjoy this moment.
3. Resting Style
Babies who have a resting style of nursing will suck a little and then rest a little. They are in no hurry to complete their food. Rushing these babies through the feeding process will frustrate them. They would just like to hang on to your breasts, suck and then rest during the feed for multiple times. Don't be surprised if they fall off to sleep while taking the feed. A good idea will be to keep these babies entertained while they are on feed. For example, you can talk to them, play with them, hold their hands, keep them awake and alert so that they don't sleep on empty stomach and then get up in 10 minutes and again ask for milk.
4. Excited Ones
Some babies get very excited at the sight of seeing mom's breasts. In their excitement they quickly try to grasp the nipples in their mouth and then lose grip. This leads to their getting frustrated and they start crying. You can help them by offering your breasts just at the right time when they are ready to drink milk; try not to delay things for them. Rocking your baby while he is nursing will also help him calm down while taking on the feed.
5. The Barracuda
Babies who have barracuda type of feeding personality tends to suck the nipples with complete strength and aggression. They suck the nipples so energetically that most of the time this leads to sore muscles. A good idea is to keep changing your position and shifting between breasts during a particular feed. You can help your baby to latch on to your nipples is a comfortable way. Try to change the position of your baby's mouth and moving it a bit with your finger. Due to your baby's enthusiastic sucking, there are high chances of you getting sore or cracked nipples. Use a nipple shield occasionally to reduce discomfort. Consult your doctor if the pain refuses to reduce.
Understanding these nursing styles will help you understand your baby better and encourage him to feed effectively. Good luck!