If you plan to breastfeed your baby, but your breast milk supply is not sufficient, what should you do? Should you look for other ways of satiating your baby's hunger or should you look for ways to enhance your milk supply? Well, it is an established fact that breastfeeding is not only good for the infant, but it is also highly beneficial for the mother. Therefore, our recommendation is that you try out various natural ways of increasing your milk supply. If you wish to know about it in detail, this article may prove to be fruitful. Here we shall be talking about various Ayurveda remedies that you may use to pep up your breast milk supply.
What are The Common Reasons for Low Milk Supply in Breastfeeding Mothers?
There can be various reasons that may reduce or lower the milk production of a breastfeeding mother. Following are some of the common reasons that may affect your milk supply:
If you have had breast surgery or you are taking a certain medication that hampers the milk supply.
If you are not breastfeeding your baby often or on a regular basis.
If you started breastfeeding your baby late.
If you suffer from medical conditions such as diabetes, high blood pressure, obesity etc.
If your baby was a premature or preterm baby.
All these reasons may sometimes cause hindrance in producing enough milk for her baby.
Herbs to Boost Breast Milk Supply
If your breast milk production is not enough, you may opt for some of the following herbs that may help in boosting your milk supply:
1. Fennel Seeds
Fennel seeds are great for increasing the milk supply in breastfeeding mothers. These seeds enhance the level of estrogen in the body and estrogen is a hormone that also helps in producing more milk.
How to Use
You can use fennel tea to make tea by infusing them in hot water for a few minutes. You can add honey for sweetness. You may take this tea a couple of times a day. If you are not very enthusiastic about tea, you may chew a spoonful of seeds a few times in a day.
2. Torbagun Leaves
This is a great herb or ayurvedic medicine for breastfeeding. Torbagun leaves are popularly used in Bataknese cuisine, but these leaves have in use for centuries for improving the milk supply of the breastfeeding mothers.
How to Use
You may use these miraculous leaves in any form. You may make tea, soup or you may use the leaves in any dish and consume in on a regular basis.
3. Fenugreek Seeds
Fenugreek seeds are one of the best herbs for breastfeeding mothers to increase milk production because they increase the level of estrogen in the body. These seeds are also loaded with galactagogue, which makes them great for the mothers who wish to enhance their breast milk supply.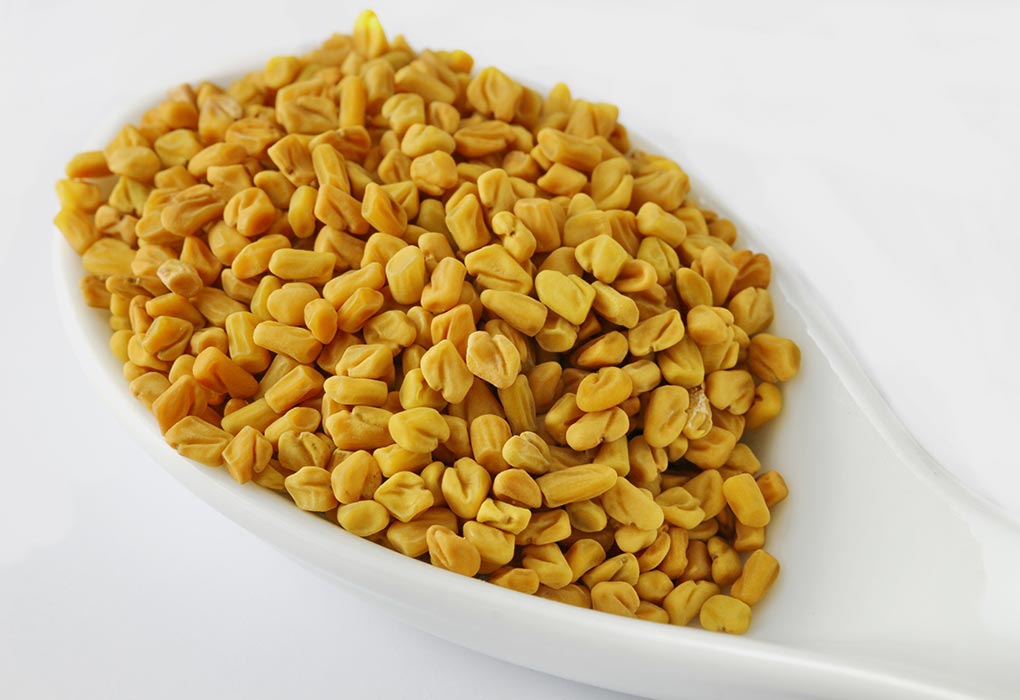 How to Use
You may take a teaspoon full of fenugreek seeds and boil it in water. You may add a teaspoonful of honey to enhance the taste. Drink this tea at least two to three times a day.
4. Milk Thistle
This herb is great for removing toxins from the body and works as a great tonic for the liver. Apart from this, this flowering plant has estrogenic properties and thus helps the breastfeeding with the milk production.
How to Use
You may take milk thistle in the form of capsules. Consume 2 to 3 capsules in a day.
5. Shatavari
This Ayurvedic herb has been in use to overcome the problem of low milk supply in women. This herb is loaded with a compound that helps in regularising and maintaining the hormonal balance in the body, thus aiding in better milk supply.
How to Use
You may take this herb by mixing it in water, or you may also buy Shatavari herbal supplements for increasing breast milk supply.
6. Cinnamon
Cinnamon is a fragrant herb that enriches the flavours of many culinary dishes. However, for a long time, many breastfeeding mothers who suffer from insufficient milk supply have been using this herb to increase their milk flow. It is also said to enhance the flavour of breast milk.
How to Use
Lactating mothers may consume cinnamon power by mixing it in warm water with some honey or by adding it to the milk. You may take cinnamon for a month or two to see the difference in your milk supply.
7. Cumin Seeds
Cumin seeds are widely used in Indian cooking, and these fragrant seeds are also considered an effective remedy for curing low milk production in breastfeeding mothers. Apart from dealing with the low milk supply, these seeds are loaded with iron, which is helpful in giving the much-needed energy to a nursing mother.
How to Use
You may mix a teaspoonful of cumin seeds with some sugar and have this with warm milk before going to bed at night.
8. Garlic
This effective ayurvedic herb is beneficial in increasing the secretion of breast milk. It is also said to enhance the flavour of the breast milk if a breastfeeding mother consumes it on a regular basis.
How to Use
Garlic can be used in any form in your day to day cooking.
9. Goat's Rue
This herb belongs to the same plant group as fenugreek. This herb helps in building the breast tissues and aids the milk supply. However, the dried form of this herb is beneficial because the green herb may lead to dangerous effects on your health.
How to Use
This herb can be used in the form of capsules.
10. Ginger
Apart from adding flavour to various food and beverages, ginger is also used for its health benefits too. One of the best health benefits that you may achieve after consuming this herb is enhancing your breast milk supply.
How to Use
You may use ginger to spice up your regular tea or in your food preparations.
11. Anise
You may make use of this fragrant herb in curing your breast milk issues. This herb not only contains estrogenic properties but it is also helpful in unclogging the blocked milk ducts and thus increasing your milk supply.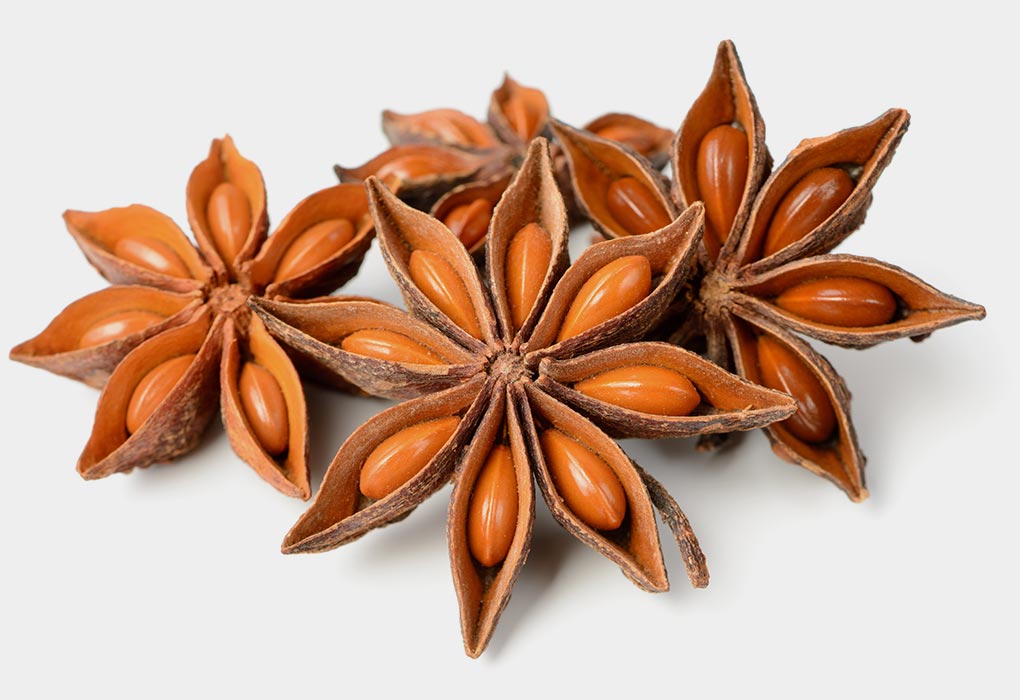 How to Use
You may make tea by infusing a few anise in hot water. Add sugar or honey for taste. You may safely consume two to three cups in a day.
Precautions before Using Breastfeeding Herbs
Though herbs are extremely safe to use, however, some women may be allergic to certain herbs. Therefore, you should exercise caution before making use of any herb to cure the problem of low milk supply. Here are some precautions that you may adopt:
Make sure you seek professional help before including any herb in your regular diet.
Ensure that you procure herbal supplements from a reputed brand only.
Sometimes herbs may cause toxicity, talk to your lactation consultant or doctor before taking them.
In case you are pregnant, taking herbs without consulting your doctor may lead to fatal complications.
Also Read:
How to Start Breastfeeding After Gap
Eating Egg While Breastfeeding
Consuming Garcinia Cambogia While Breastfeeding