From an Exhausted Woman to My Baby's Mother – the Journey of Most Women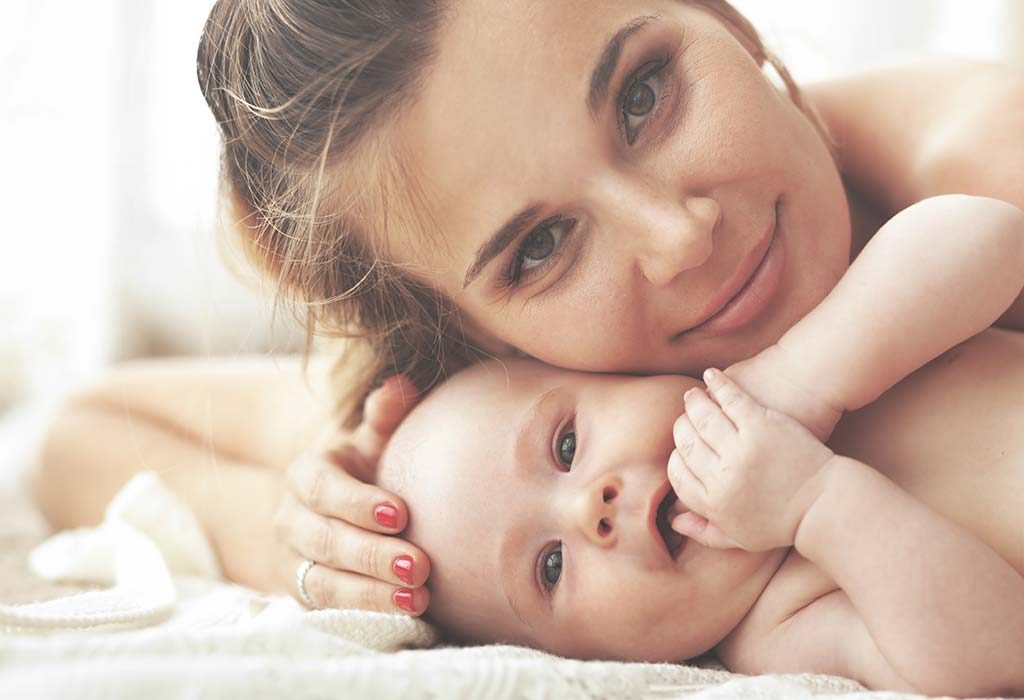 Excuse me if I go overboard with my emotions. Here, I am sharing a few of my hands-on experiences and the ups and downs of my journey from being a tired, exhausted woman to the mother that I had dreamt of being.
My baby's birth changed my life forever. Before you step into motherhood, it does take a toll on you physically, mentally and emotionally from tip to toe. You are used to an independent life and suddenly you have someone so little, who is totally dependent on you for staying alive.
As my son started growing in my belly, my affection for him kept growing day by day, but from the very moment I first saw him resting on my chest in that labour room, I knew I would love him to the moon and back, and that I would do anything and everything for him. However, this was a filmy feeling that struck my mind in those initial moments of becoming a first-time mother. The reality was a little different than my fancy motherhood thoughts, and it did hit me hard to not know what I was getting myself and my baby into. In fact, all that I had hoped to avoid by having a healthy pregnancy, was lying ahead of me and I was totally unprepared.
Before I begin, let me stress that it does take huge courage to accept something the way I am going to, in a world where presumably becoming a mother suddenly makes you a milk-producing goddess who should neither expect autonomy nor sanity. Let alone achieving your desires, people won't even accept you having any, as if you were non-existent before this. Many a time, your spouse also might not understand the need to make sure that you, the mother, should feel good first, for you to be able to take care of the baby well. During such times, making a mother feel good about herself is all the more important and the sole responsibly of the father.
Back to myself, I had a normal delivery and that had left me with the trauma of labour, a few internal and outer stitches, and a lot of pain to recover from. Firstly, I didn't know normal delivery included so much pain. So, it hit me hard to realize that I was expected to stay upright the whole night, feeding and taking care of a demanding baby, my physical injuries hampering my mental state. As a new mom, when you yourself are required to recover from the stress of having had a vaginal delivery, you don't have the liberty to take rest; yet again adding to a frustrated mental state.
There is a term called postpartum depression that people, especially those who take pleasure in questioning women in such situations, should know about. The family and especially the spouse needs to be well aware, ready, and empathetic enough to handle this. Sadly, this is not the case in Indian households. The worst and most disturbing thing to say to your wife would be, "You are not the only woman who has become a mother". Wait a second, she is doing it for the first time, and you cannot expect her to be a wonderful mother immediately! Give her love, LISTEN to her before judging her intentions. She is not asking for your attention; rather she is asking for your help. So, don't judge her and HELP HER. Be there for her. PERIOD.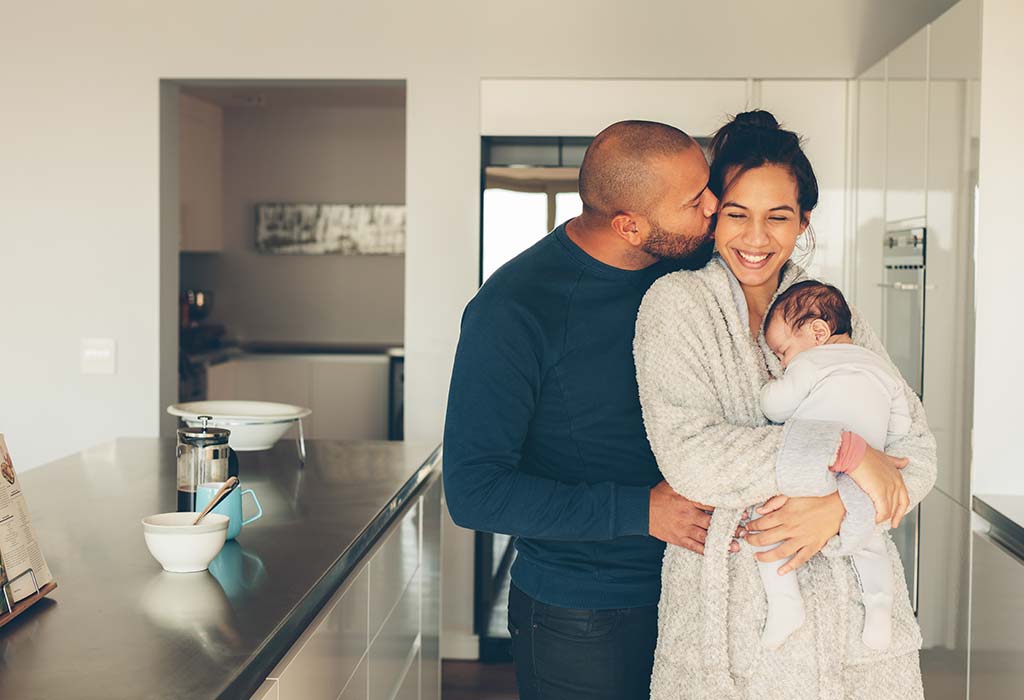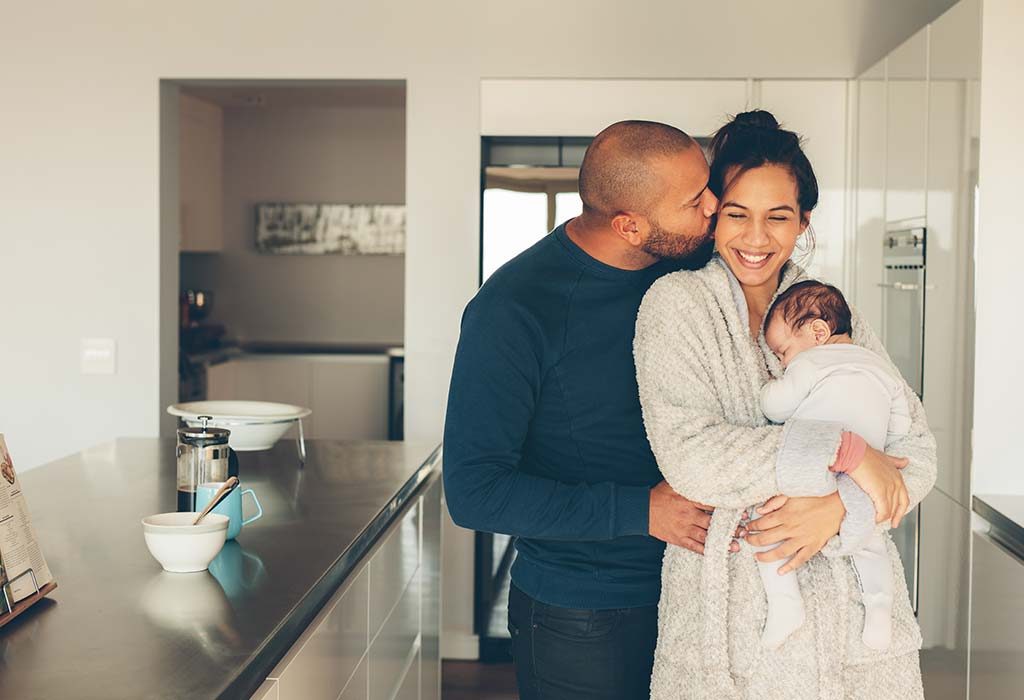 So again, coming back to myself, the people around me were celebrating and I was coping up with this new version of myself. These people told me that it shall pass, you will learn to do it, it's okay, stay strong and some even told me that it happens with everybody and to not make a big deal of it. Mostly, I gave them a deaf ear as I thought that they really don't care about knowing my real struggles. Other times, I wanted to scream loudly and cry at those comments. I felt helpless most of the time, and I knew no one understood my pain to address it in a way that could have alleviated a bit of it. Eras have changed, women as individuals have changed but few people will never learn to respect a woman the way such sensitive times call for. They will only term it as the 'woman needs attention'. Luckily, I had my mother to my rescue. Sad but true, that she was the only person who did not judge me for being cranky and irritated.
In the very first month, the baby cannot see much and would need his mother most of the times. That meant it was a 24-hour job. If you have no experience, imagine a living being stuck to your breasts 24×7, awake or sleeping. While I was recovering from my injuries, the trauma of the labour and bodily changes of the last 9 months & those severe backaches, my baby needed me all the time. Things like comfort suckling, the time taken to set up milk supply, babies being unaware of day-night differences, crying for no reason(colic), tear ducts, baby colds, burping, baby's gas and what not, were entirely new to me. My son was born in early full-term so he was relatively tall but very lean, and thus, required extra care and attention. My mother took care of my baby's laundry (a very big task) and the rest of the household chores. All I was doing was feeding my baby and waiting for him to sleep so that I could use the bathroom.
In the first month, I barely slept. Barely showering, eating; in fact, there was barely any time to go to the toilet without having to rush back to calm my crying son. I felt like a zombie, like a mobile charger being used to charge my baby, and on top of that, at times, people will just sit and stare at me until I finish my business and then jump to take my baby to play with. Till date, I hate it when I have to do it. It hurts and disturbs me.
We celebrated his completion of the first month and I was looking forward to new developmental changes in my baby. But I had no idea that in the second month and onwards, I would be so interested in my baby's bowel movements. His poor bowel movements due to his developing digestive system led to the formation of gas and, in turn, sleepless nights for both of us. If he slept in my arms keeping him down would awaken him so I kept holding him for hours so that he could catch a night of sleep and my nipples could catch a break. Before I could even realise that I should sleep too, the baby was awake for the next feed or for peeing or pooping, thus making him eventually hungry for another feed.
This was even tougher than the first month, to be honest. Seeing your little one grunt and turn red due to gas is disturbing. This whole thing continued until the end of 2.5 months and this also included multiple doctor visits, my baby's vaccinations, my recovering body and people planning/suggesting things around the baby without my consent. Again, the last one is the worst.
Then, everything changed.
Suddenly my baby started sleeping at night and at times, 4 hours at a stretch; not every night but once or twice in a week. I felt so amazing the very next day that I wanted to finish so many things around the house. I could laugh and avoid staying inside my room for the whole day. The more I came out, the more I felt like being alive. As time passed, more such days came by and all of a sudden I felt less distressed. I was playing with my baby. I was singing lullabies to him, not just to make him fall asleep but just to see his reactions. My baby started recognizing me from a distance and would go back to sleep without crying.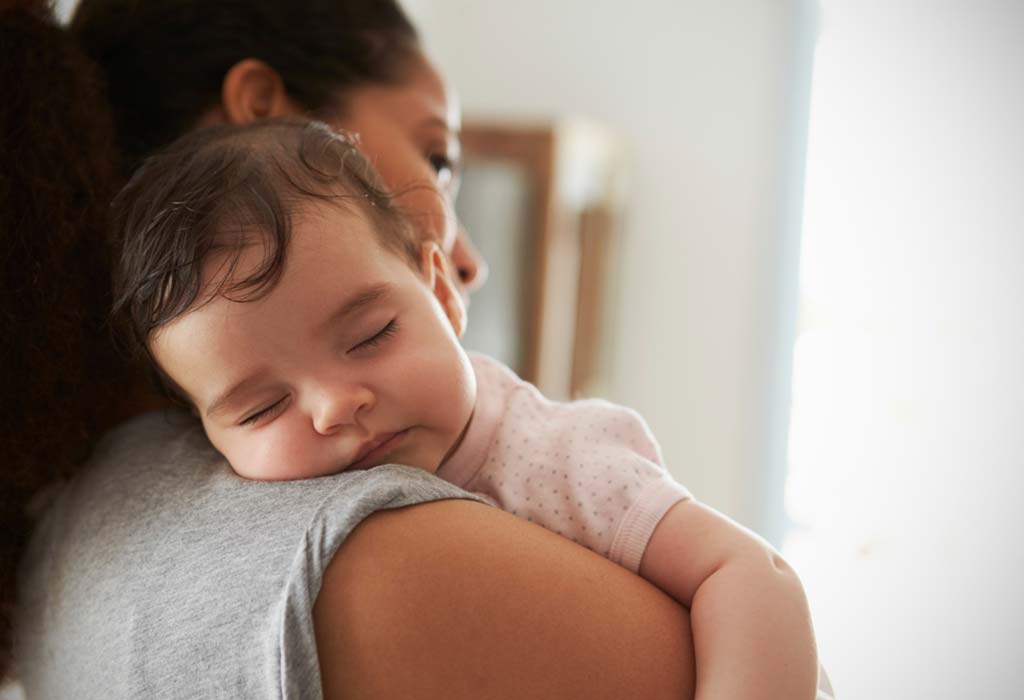 And these days are continuing. Still, I feed my baby for effectively 10-11 hours in 24 hours, forget the days which show the symptoms of a growth spurt, but the change in his sleep patterns benefited my mental health in a big way. I had recovered physically by this time, and the baby having developed his sight helped a lot. I play more and more with my baby and we spend less time figuring out new issues. One fine day, as I was sitting outside enjoying the beautiful weather, it occurred to me how much things had changed overnight. I felt proud of having raised my child so far, in spite of all the odds.
The best advice for new mothers from my end would be to hang in there. It shall pass soon. There is no way you can escape the stress, but click a lot of pics in the meantime. You should not regret taking for granted any of baby's memorable moments while you were stressed. When the baby starts recognizing you and smiles back at you, I bet you will forget all the pains you've felt. You might feel like a human pacifier at times but soon those moments will set a base for the bond that you will cherish for the lifetime with your baby. There will be times ahead when the baby doesn't ask for a feed for longer hours and you would pick the baby and nurse, not because you have engorged breasts but because you want to sit alone with your bub a little while. The lovely thing is that a baby would never say no to your lap.
My baby is nearing 4 months now and he has started to laugh. Anything that's worth never comes easy. His laughter is the best medicine possible to my soul. I feel more confident and accomplished. And I know in coming years, there is a lot more growing up to happen. I will grow up as a better human being as my son grows up too.
Disclaimer: The views, opinions and positions (including content in any form) expressed within this post are those of the author alone. The accuracy, completeness and validity of any statements made within this article are not guaranteed. We accept no liability for any errors, omissions or representations. The responsibility for intellectual property rights of this content rests with the author and any liability with regards to infringement of intellectual property rights remains with him/her.