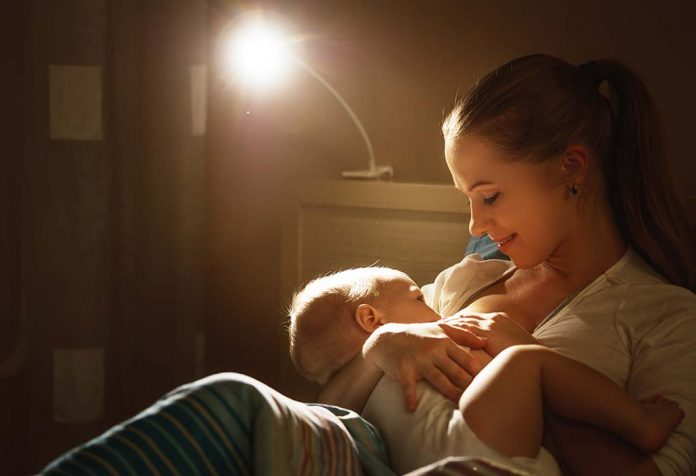 I am a first-time mother, and I opted for a planned C section delivery instead of Natural Vaginal birth. My baby was born at 36 weeks and 4 days, his birth weight was 2.64 kg. After 2 hours of the surgery, I was sent to my room with my baby. I met several people; doctors, paediatricians, lactation experts, dieticians; all of them congratulated me and asked me to start breastfeeding my baby. The lactation expert checked my breast for milk and confirmed that I am lactating positively. She tried teaching me the technique of holding my baby in the lying position to feed him. Initially, my baby was unable to latch onto my breast. She asked me to keep trying to feed him every 2 hours.
Firstly, I was going through a lot of pain and I was nervous after my surgery. Secondly, I was afraid to hold my baby in the lying position, I kept thinking that I might hurt the baby by mistake. This made it next to impossible for me to feed the baby. Hence, the hospital started giving supplementary formula milk to my baby. I failed multiple times. The paediatricians were concerned and asked me to keep trying to feed my boy every 2 hours. On the day of my discharge from the hospital (early hours of Day 4), I realised that I have failed to give my baby the basic aspect of a mother's love, her breast milk, and nothing could stop me from crying. By this day, my baby was comfortable in drinking formula milk and stopped trying to feed on me.
On Day 4, I was home and kept trying to feed him. I was on Galact and Perinorm for a week which was supposed to help me lactate. The point was I had enough milk for my baby but he couldn't figure out how to get it from me. The struggle went on for days and finally, on Day 8 my baby started feeding of me. After this experience, I want to help new mothers understand certain things about breastfeeding that I wish I knew before:
Breastfeeding is a slow process. You cannot fast forward it. Give your baby time to latch onto you. Do not give up if the baby is crying. Pacify the baby and keep trying to feed the baby.
Check for noise and lights. Too bright and too dim lights impact breastfeeding initially when both your baby and you are learning. Ensure you have a peaceful environment when you are trying to breastfeed your baby.
Have minimal clothing on the baby so they don't fall asleep during breastfeeding. Very warm body temperature would make your baby fall asleep. You can take the mittens and cap off while breastfeeding to prevent the baby from falling asleep. Try tickling ears and feet of the baby to keep him awake. Remember, falling asleep doesn't always mean that they are full.
Remember to stay calm, and patient with yourself and the baby. Stress impacts lactation. Hence, do not worry if your baby is taking time to learn. Talk to your paediatrician. Stay focused and stay happy, mommies!
Disclaimer: The views, opinions and positions (including content in any form) expressed within this post are those of the author alone. The accuracy, completeness and validity of any statements made within this article are not guaranteed. We accept no liability for any errors, omissions or representations. The responsibility for intellectual property rights of this content rests with the author and any liability with regards to infringement of intellectual property rights remains with him/her.