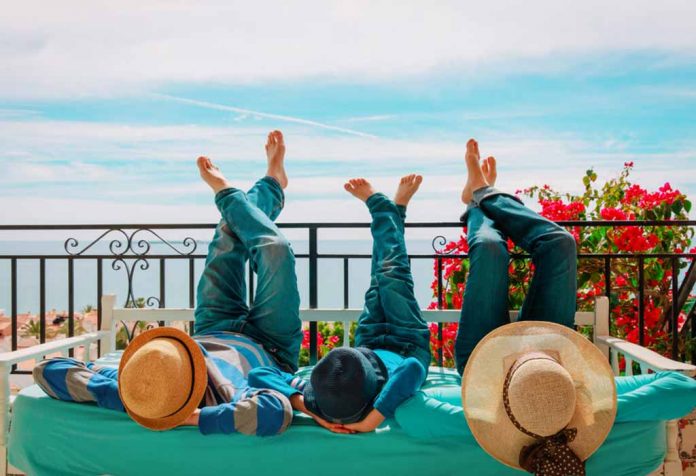 Last Updated on
Summer = Holiday= Fun for most Indian kids!
With the times spent outdoors, everything is forgotten from food & hygiene. Hence parents, who themselves battling the scorching sun, are put in charge. Summer care is not just keeping the body cool; it is indeed a lot more than that. We often take it for granted. There is skincare, infections to avoid, endless injuries & the ensuing cosmetic scars and lastly, the menace of the pet animal lovebites.
Thanks to the pandemic, this summer is a whole lot different as the children are homebound, posing a treat to the Work-from-Home mommies and daddies!
The difficulty meter is definitely overrated!
With more and more young ones getting affected, it is essential to keep them away from other cohorts for everyone's safety at home. Blessed are those parents who have Their parents and grandparents residing long side as they are the saviours now!
So, here are a few suggestions to beat this pandemic summer!
In this pandemic, the only thing that kids do correctly and enthusiastically is washing their hands, credits to the love of water play. Anything and everything they wash, we can't say no in recent times. Though it is praiseworthy, it comes with a setback in the form of dryness and eczema. It might exacerbate atopic dermatitis or, at times, provoke it, too. Drying hands with a soft towel and the use of moisturizers may serve the need. Also, substituting the usual hand wash liquids with mild soaps for the little ones might do the trick. Restricting the use of alcohol rubs is also essential.
Amongst all the forms a mother takes, this summer, it is DIY version because DIY activities keep them engaged offscreen. Do it yourself activities need not be those colourful craftworks, but anything new every day. Watercolours are a real saviour in being mommy & veedu friendly. Schooling kids may be allowed to handle paper and scissors (under supervision) as it amuses them to be in charge.
Running amok hither & thither! Hitting and sustaining injuries, bleeding or not common reasons to raise the mommies heartbeat. Chattels May be moved aside to make more room. Keeping a first aid box comprising of antiseptic cream, gauzes, cartoony bandaids much to the relief of ma & pa. Under 10 kids do not need a TT shot unless it is a dirty wound which rarely happens indoor. Keep teleconsultation option with your paediatrician open for emergency consultations which can prevent unwanted hospital visits.
Animal love can't be underrated this summer because pets are the only permitted friends without masks. Even this comes with a price. As a Tamil proverb goes, "Too much off affection is not good either". When friends get together, there are scratches, bites & wounds. Even though your pets may be vaccinated, it is essential to teleconsult with your doctor and pay a visit if she suggests getting a vaccine.
Now to the crucial on – Mental health cannot be taken for granted. Not only depression and bipolar but there is a myriad of trifle complaints, which can denote waning sanity. So much is being spoken about the wellness of the child's mind in the 21st century because it seems to be a significant performance risk. Prolonged screen indulgence (digital friend) has sinister effects on physical health too. Poor eating, frequent tantrums, disobedience, not sleeping properly, inattentiveness, headaches, vision issues, and ensuing problems are seldom taken seriously.
Talk to your kids about what's happening outside. Do not shun them and give "focus on your work" kinda statements. They do have so many unanswered questions about COIVD and how it has impacted their lives. We are not epidemiologists, hence we too may not know much it has impacted, but still, it is worthwhile to share with them the risks and safety to alleviate their fears.
When your ward has some weirdness lately, bring it to the notice of your paediatrician before it is too late. Do not ignore minor complaints fearing stigma.
Mommies, I hope the summer isn't as hot inside as it is outside. With the surging second wave, spend more time with the kids. It not only helps them but is also the much-needed stressbuster for us too, for nothing beats their smiling & cheerful face.
Happy pandemic summer, mommies & daddies!
S.M.S
Disclaimer: The views, opinions and positions (including content in any form) expressed within this post are those of the author alone. The accuracy, completeness and validity of any statements made within this article are not guaranteed. We accept no liability for any errors, omissions or representations. The responsibility for intellectual property rights of this content rests with the author and any liability with regards to infringement of intellectual property rights remains with him/her.