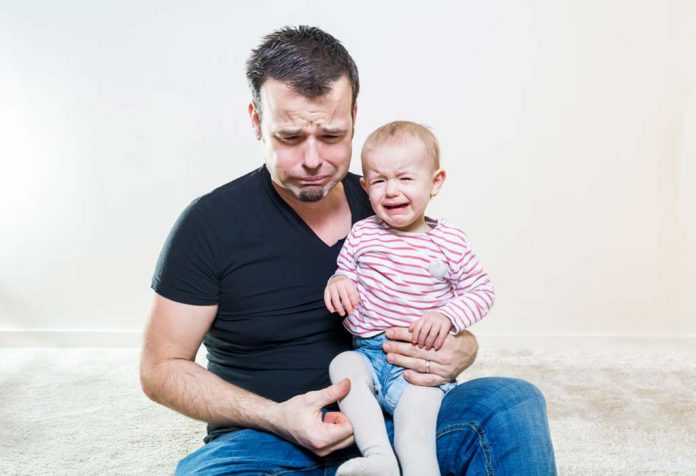 Last Updated on
The best word that describes the way I used to feel when one of my children had a meltdown was 'Panic'. My anxiety was even more heightened when the meltdown happened in public. But now things look different. Although I don't exactly look forward to meltdowns, they don't have the same hold on me that they used to.
I've learned that emotions, all emotions, are neither good nor bad. They are simply conveying a message. And when I learned to start listening to the message underneath the meltdown, that's when things shifted for me as a mom. If you are ready to approach meltdowns with calm, love, and ease, keep reading.
Here are three things you can do to help you stay calm the next time your little one has a meltdown:
Pause – Before you respond, pause. Notice anything that comes up for you – A tense part of your body, any feelings, etc. Simply notice.
Breathe – This is a great time to take a few deep breaths. Taking slow deep breaths can help you calm yourself, so you can approach the situation with presence and empathy.
Hold Space – When your child is upset, they simply have a need that is going unmet. Their big emotions are a sign that they are trying to meet their need so they can find balance again.
Allow yourself to move out of your head and into your heart so that you can hold space for your child's emotions to be heard and expressed.
After everyone has settled down, here are seven things you can do to reconnect with your child and care for yourself so you can approach any future emotional upsets with calm, loving attention:
Connect with Empathy – Step into your child's shoes. Consider how they might be feeling or how you feel when you're upset. Even when you don't completely understand why your child is upset, show that you care.
Reconnect Regularly – Practice connecting regularly with your children. Set aside 10-20 minutes each day for some quality time with each of your kids. Put away all distractions and allow your child to guide this special time together.
Shift the Energy – Once your child is ready, you can start to shift the mood. Smile, laugh together, or put on some music and have a dance party.
Practice Self Care – Fill your cup regularly, so you can pour love out to your children. When you take time to care for yourself and fill your cup, you are better able to hold a loving space when your child has big emotions.
Practice Gratitude – Gratitude is an incredibly powerful and important practice. Remembering all of the things you are thankful for helps you fill your cup and find the gifts, even in the most challenging moments as a parent.
Practice Meditation – Taking time in stillness can help you to settle your thoughts. Our minds can often be busy places. Take time to allow yourself to get out of the hustle and bustle of daily life and the busyness of your mind and step into the present moment so you can be present and show up as the parent you want to be for your kids.
Create a Mantra – You can also create a mantra to support you and give you a calming/grounding focus the next time your child has big emotions. Some ideas for mantras are:
Just Breathe
I Am Enough
Present Over Perfect
I Choose Love
Being a parent is an amazing journey, but it isn't always easy. Be sure to give yourself grace & keep taking care of you!
Disclaimer: The views, opinions and positions (including content in any form) expressed within this post are those of the author alone. The accuracy, completeness and validity of any statements made within this article are not guaranteed. We accept no liability for any errors, omissions or representations. The responsibility for intellectual property rights of this content rests with the author and any liability with regards to infringement of intellectual property rights remains with him/her.