Does Love Need to be True or Perfect? – My Love for My Hubby and Triplets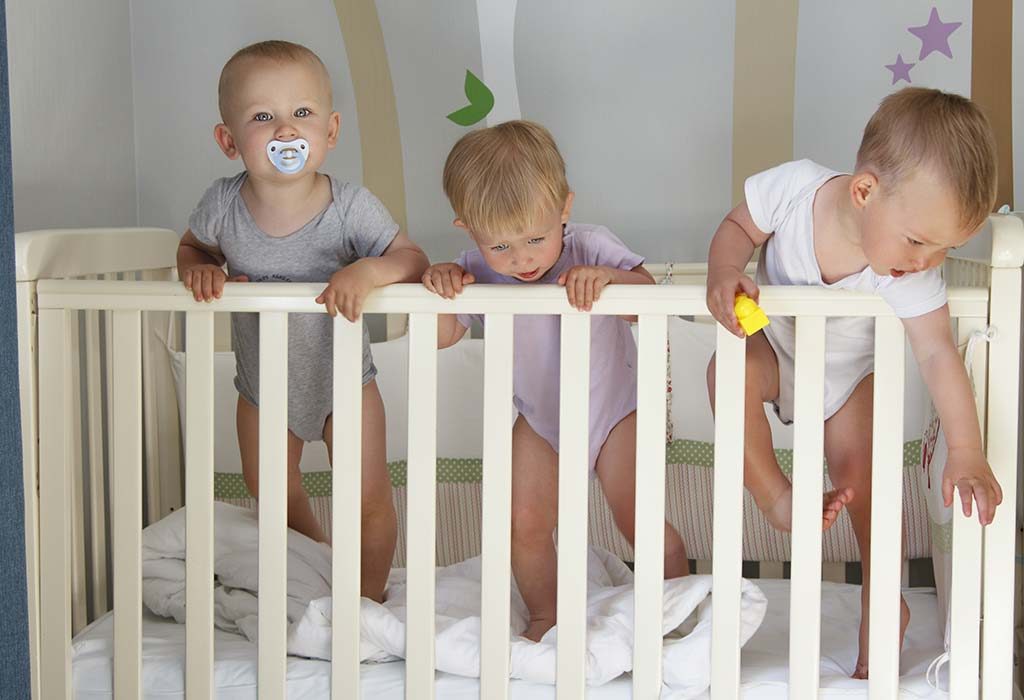 "Hum Ek Baar Jeete Hain, Ek Baar Marte Hain, Shadi Bhi Ek Hi Baar Hoti hai Aur Pyar Bhi Ek Baar Hi Hota Hai"
In 1998, these lines became my favourite and I started believing in it. In Nov 2003, I got my first proposal. I immediately gave in to this relationship for 6 long years and I started believing that I had finally found my true love.
But this dialogue was full of contradiction and conflict, because I fell in love twice, and the second time I actually found my Rahul who is perfectly imperfect.
It's just a conviction that we fall in love only once, whereas love stories keep changing until one finds true love.
They say a flawless man exists only in your dreams, and the most imperfect man becomes the best husband. My husband- he is not perfect but he's the best one for me.
I met Rahul in Nov 2007 during my MBA in the hostel mess and that's where my connection with him just started. In my mind, I made sure that he's the one I would cook food for all my life.
Till Nov 2007, I was happy, but not from within. My relationship with my first boyfriend was perfect – he used to give me roses on Rose Day, buy me gifts on Valentine's Day, send me lovey-dovey messages on random days. He was a perfect boyfriend, but not a perfect man who could make me happy from within.
Rahul gave me happiness from within. He didn't make any false promises. He has never given me roses on Rose Day. He does buy me flowers, only when he thinks it's right and not when I want him to. I am content with whatever he gifts me.
In Dec 2011, Rahul and I tied the knot in full filmy style. He was the runaway groom and we made our sacred promise in front of the fire.
Later I thought, "Where did the 7 promises we made to each other go?" I am even wondering now…
Gone with the wind whoosh, maybe?
All those promises made in front of so many people, most couples don't even remember what they were. (Do you remember your promises? In case you do, a round of applause to you!)
This is what actually happens: Those 7 promises are forgotten and new ones are made. New agendas, new priorities. That's what exactly happened to me and my husband.
House rent, day-to-day chores of the house, electricity bills and of course the ration list were topping our priority now. Love had taken a backseat. He didn't even take me on a romantic honeymoon, but I didn't fall short of my love for him. Neither did he because, for us, love is not a vacation which ends soon, instead, it's a lifelong bond.
He never keeps my photo in his wallet, instead, he keeps me in his prayers – day and night. He may not shower his love on social media, but he showers it on the saddest day of my life by bringing my favourite plate of momos, because he knows that she needs to hog when she's upset. That's all that matters. My size doesn't bother him, but my happiness does.
Valentine's week was here again in 2019, but from 2008 -2019 nothing has changed. I still wait for my roses on Rose Day and a teddy on Teddy Day and a kiss on Kiss Day. He never gives anything but I still love him immensely, because love comes in all forms. This year also I kept waiting but I still love him.
Karan Johar rightly said, "Shaadi Ek Hi Baar Hoti Hai" and I am going to be married to this flawed man forever, who loves me flawlessly because love doesn't need to be perfect but it needs to be true. After 6 years of our marriage, in 2017, our love tripled and we became parents to triplets. Our love is now being shared by three heartbeats of our life.
Although I keep complaining, deep down he knows that I love him a lot. And more than love, we both respect each other, and our respect keeps growing. We only die once, but we live and love every day. Our relationship is not perfect but the love we have for each other makes up for all the small imperfections.
Last but not the least, love which is true is never perfect.
Disclaimer: The views, opinions and positions (including content in any form) expressed within this post are those of the author alone. The accuracy, completeness and validity of any statements made within this article are not guaranteed. We accept no liability for any errors, omissions or representations. The responsibility for intellectual property rights of this content rests with the author and any liability with regards to infringement of intellectual property rights remains with him/her.