Chikoo Puree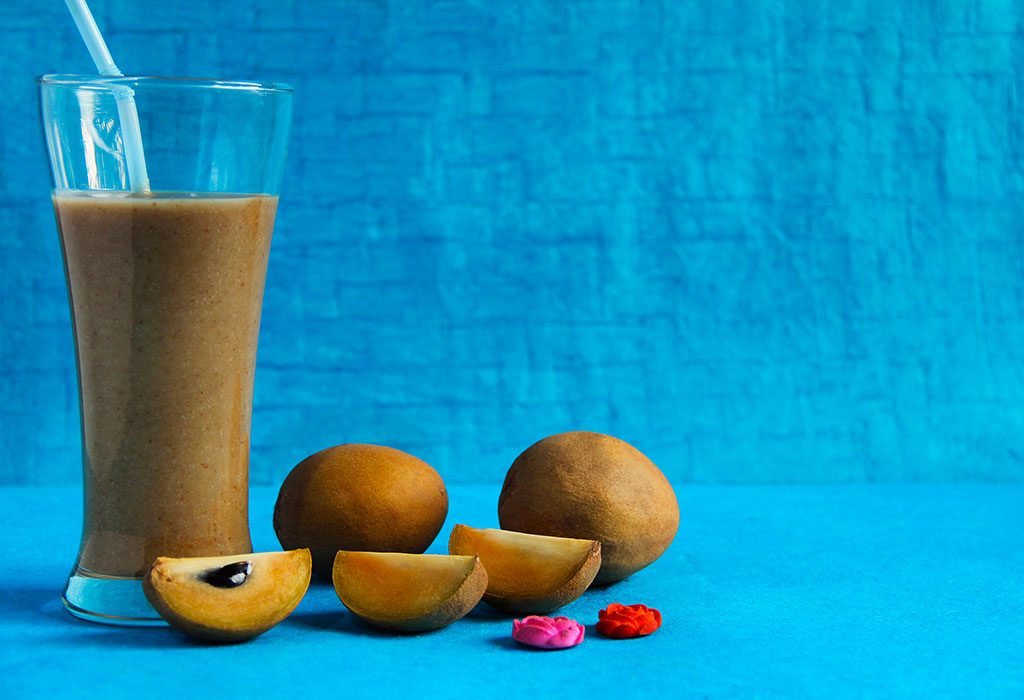 In this Article
Sapodilla, known as Chikoo in India, is high in fiber content. This makes the sapodilla fruit excellent for digestion. The ready sugars like fructose and sucrose rejuvenate the body with natural energy. Chikoo is a real fruit for a growing baby's health, as it has a sweet and rich texture. It is safe to introduce sapodilla to infants because it does not cause allergic reactions.
| | | |
| --- | --- | --- |
| Serves | Preparation Time | Cooking Time |
| 2 People | 5 Minutes | 00 Minutes |
Ingredients
Method
Step 1
Peel and de-seed a fully ripened chikoo.
Step 2
Mash or puree as needed with a spoon or put it in a blender to make a thick paste.
Step 3
Add milk or boiled and cooled water to thin down the consistency if needed.
Nutritional Information
Serving Size 1 fruit medium (60 g)
Calories
73
Sodium
12 mg 1%
Potassium
193 mg 6%
Carbohydrates
16 g 5%
Dietary Fiber
8 g 32%
Sugars
15 g
Protein
1 g
Vitamin A
2%
Vitamin C
25%
Calcium
2%
Iron
10%
*Based on a 2000 calorie diet