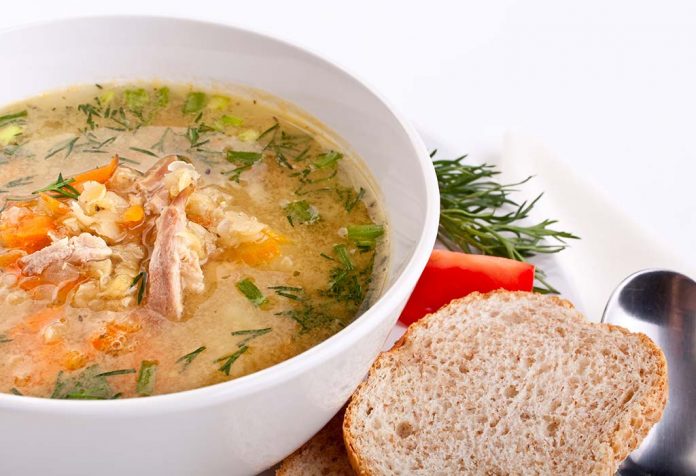 Last Updated on
This belly warming hearty soup is ideal for when you desire something that is warm and filling. Nutritionally, this soup is high in proteins and low in fat, which makes it a perfect dish especially for those women who are planning to get pregnant. Otherwise, it's soup that's great for everyone; which is why the saying, chicken soup for the soul!
| | | |
| --- | --- | --- |
| Serves | Preparation Time | Cooking Time |
| 6 People | 10-15 Minutes | 15-20 Minutes |
Ingredients
1 lb dried lentils
12 oz boneless skinless chicken thighs
8 cups water
1 small onion
2 scallions
1/4 cup chopped cilantro
3 cloves garlic
1 medium ripe tomato
1 tsp garlic powder / 3-4 garlic crushed
1 tsp cumin
1/4 tsp oregano
1/4 tsp ground annato
salt, to taste
Method
Step 1
In a big pot combine the lentils, onions, scallions, tomatoes, garlic, chicken, and water.
Step 2
Bring to a boil over medium-low heat until chicken is cooked. It will take about 20 minutes.
Step 3
Remove the chicken and shred, return to the pot.
Step 4
Remove from the fire and serve warm with bread or as is.
Nutritional Information
| | |
| --- | --- |
| Calories | 392 K cal |
| Proteins | 36.9 g |
| Total Fat | 5.2 g |
| Total Carbohydrates | 48.7 g |
| Cholesterol | 52 mg |
| Sodium | 57 mg |
| Potassium | 959 mg |