#BlendItUp Blender Banana Oatmeal Muffins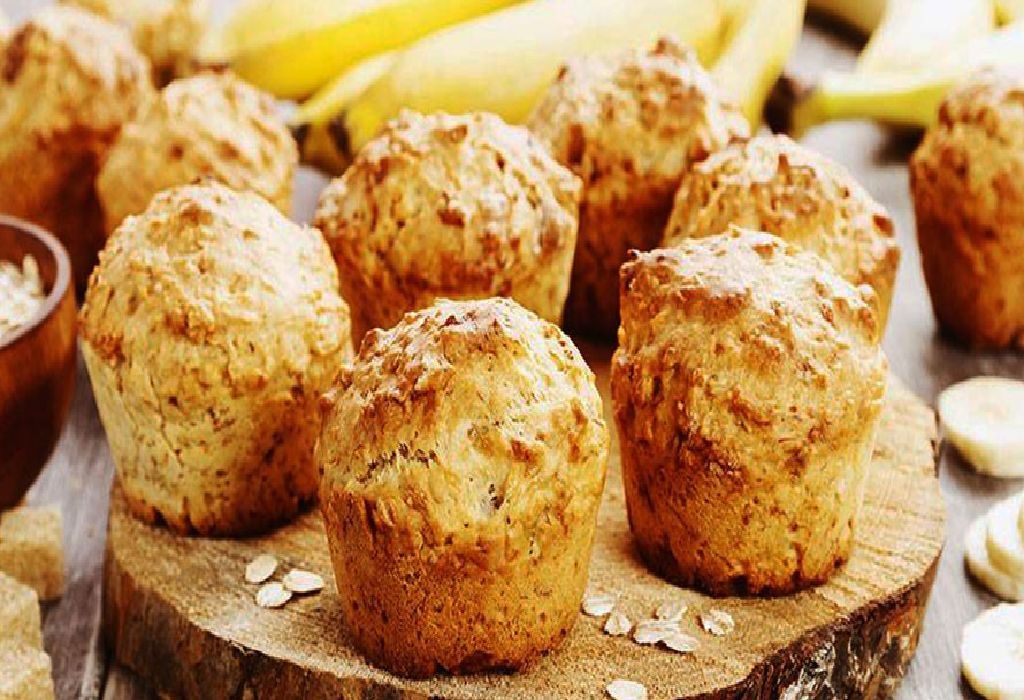 In this Article
These hearty muffins are made with smooth-blended banana and oats instead of butter and flour.
| | | |
| --- | --- | --- |
| Serves | Preparation Time | Cooking Time |
| 12 People | 25 Minutes | 15 Minutes |
Ingredients
2 cups oats (quick cooking or old fashioned)
2 large very ripe bananas
2 large eggs
1 cup plain Greek yogurt
2-3 tbsps (tablespoons) honey
1 1/2 tsps (teaspoons) baking powder(I prefer aluminum free)
1/2 tspn baking soda
1/2 tsp pure vanilla extract
1/8 tsp kosher salt
Up to 1/2 cup mix-ins: chocolate chips (mini or regular), chopped dark chocolate, nuts, dried cranberries, or blueberries (fresh or frozen)
Method
Step 1
Preheat the oven to 4000. Lightly grease a 12-cup standard muffin tin or line with paper liners. If using liners, lightly grease them as well and set aside.
Step 2
Place all ingredients except the mix-ins in a blender. Blend or process on high.
Step 3
Stir the ingredients once or twice as needed, until the batter is smooth and the oats have broken down almost completely, about 3 minutes.
Step 4
Stir in the mix-ins. Add the chocolate chips after the blend cools down, chocolate chips may melt and swirl as they are stirred.
Step 5
Divide the batter between the 12 muffin cups, filling each no more than 3/4 of the way to the top.
Step 6
Sprinkle with additional chocolate chips or nuts as desired. Bake for 15 minutes, until the tops of the muffins set. You can test the donness by inserting a toothpick in the center, if done, it comes out clean.
Step 7
Place the pan on a wire rack and let the muffins cool for 10 minutes. Remove from the pan and enjoy!
Nutritional Information
1 Muffin (with dark chocolate chips)
| | |
| --- | --- |
| calories | 140 |
| protein | 5.2 g |
| fat | 3.5 g (1.5 g saturated) |
| carbohydrates | 23.8 g(2.1 g fiber, 10.1 g sugar) |
| sodium | 95 mg |