9 Ways to Keep Your Child Engaged during the Winter Holidays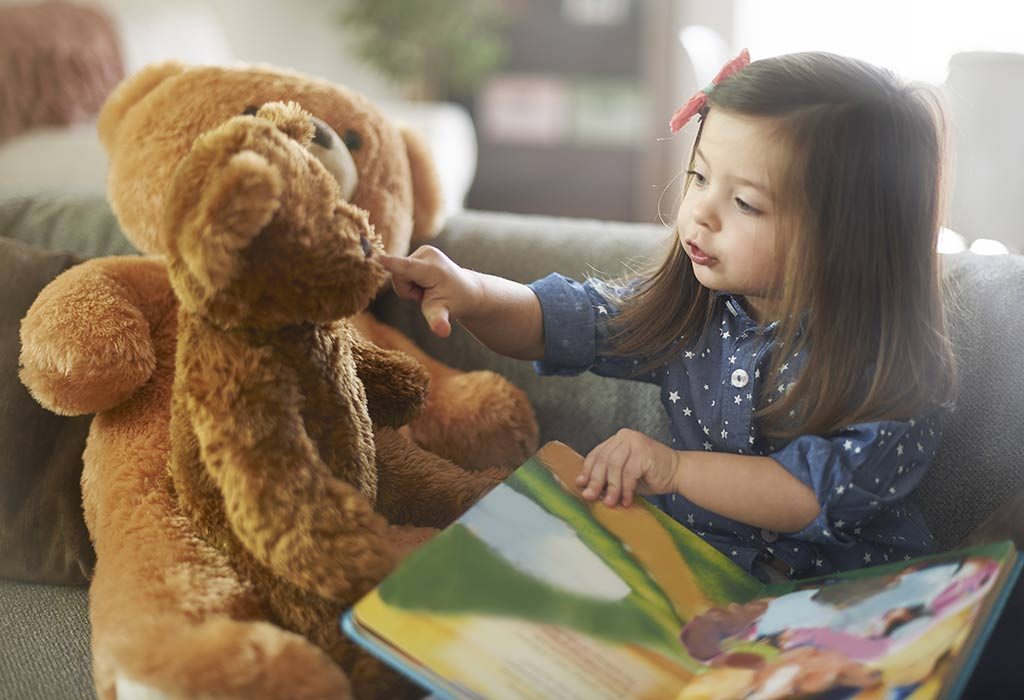 In this Article
Winter is here and kids, as usual, can't wait for their winter vacation to begin, because honestly, a long break from books, coaching classes, and hours of studying is every child's dream! Like every other parent, you too must have chalked out an entire plan to keep your child engaged this holiday season, and as usual, your well-thought plan must have gone out the window on day 2, right? Well, put an end to this hunt for fun things to keep your child engaged with these super easy and inexpensive ideas. You can thank us later!
9 Awesome Ideas for Keeping Kids Busy Over the Holidays
Kids tend to make a lot of plans before their holidays begin, and yet somehow, they get bored, and the onus of keeping them busy falls on you. Let's face it; parents can't always keep up with fussy toddlers curled up around their legs, constantly whining about having nothing to do. Well, here's a bunch of cool stuff you can do to keep your child busy this holiday season.
1. Play Treasure Hunt Indoors
When it's too cold for outdoor sports, an indoor treasure hunt is ideal to keep kids busy. Simply pick a spot at home (your child's room preferably) and take the effort to hide tiny objects all around. Remember, the more the number of objects, the busier your child will be looking for them. When done, pen down a list of the objects that your child needs to look for. Use your creativity here to make small sketches or a list with images that will act as clues for your child to hunt. Hand over this list to your child and a bag to collect all his findings. Your child will have a blast looking for tiny things around the house, and this will surely buy you some alone time too.
2. Solve Creative Puzzles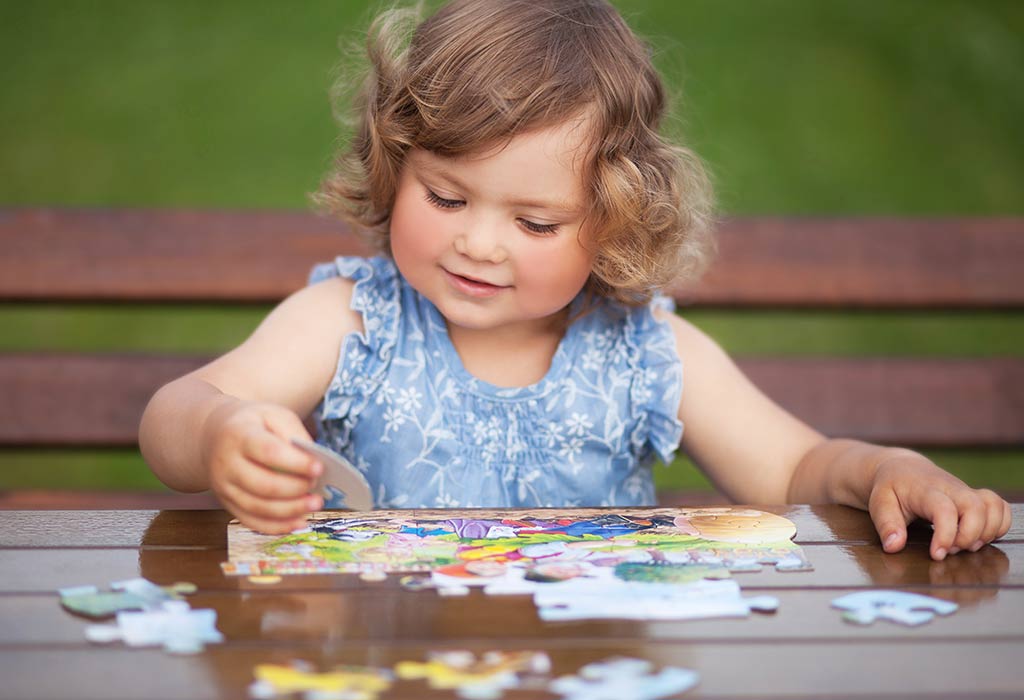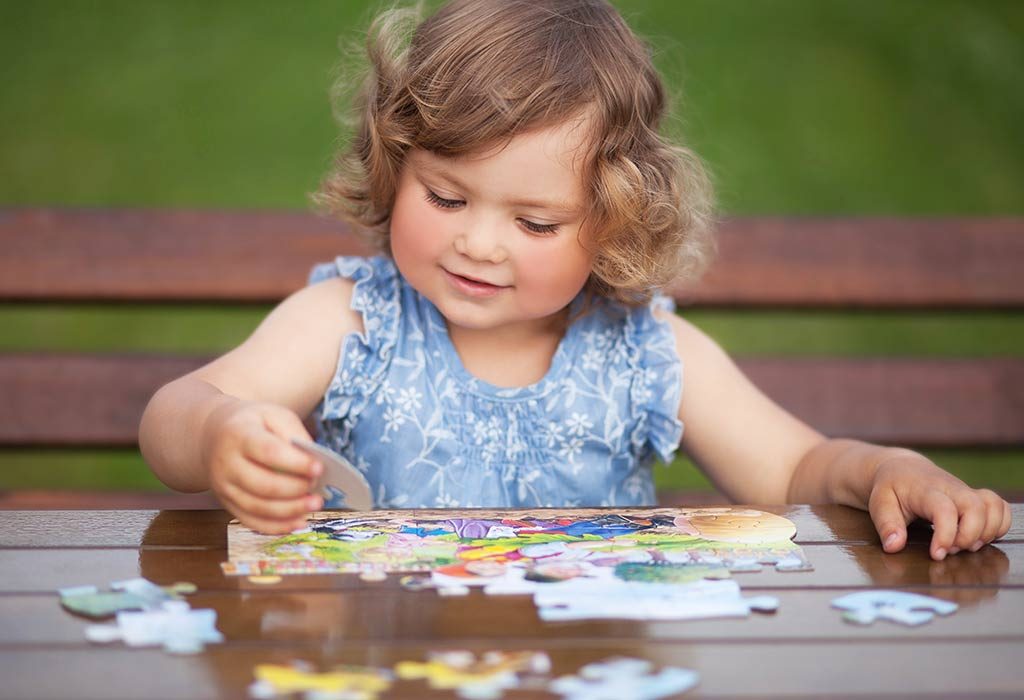 Why stick to regular puzzles when you can make interesting ones of your own! We're talking about old cereal boxes for this activity. All you need to do is cut out the front panel of a cereal box and further divide it into tiny squares. Give them to your child and let him put the pieces together until he constructs the front panel successfully. For larger images with more puzzle pieces, you can cut out pictures from newspapers and magazines as well. Explore your creativity and cut out pieces of different shapes and sizes. These will not only keep your child engaged, but will also turn out to be a great learning experience for him.
3. Consider Play Dates
If you're looking at minimising your participation in keeping your child engaged, then play dates are the solution. Besides, kids love spending time with their friends when it doesn't involve studying or going to school. You can easily set up a play date with your child's friends; either invite them over or prep your child to spend a day at their place. All you need to do is leave the kids with books, crayons, snacks, and loads of other fun stuff, and they'll be fine. Children are more active and energetic when they're around kids their age; they learn quite a lot about sharing, and this helps develop their social skills. The benefit of play dates is that you can get all the 'me-time' you're looking for!
4. Indulge in Baking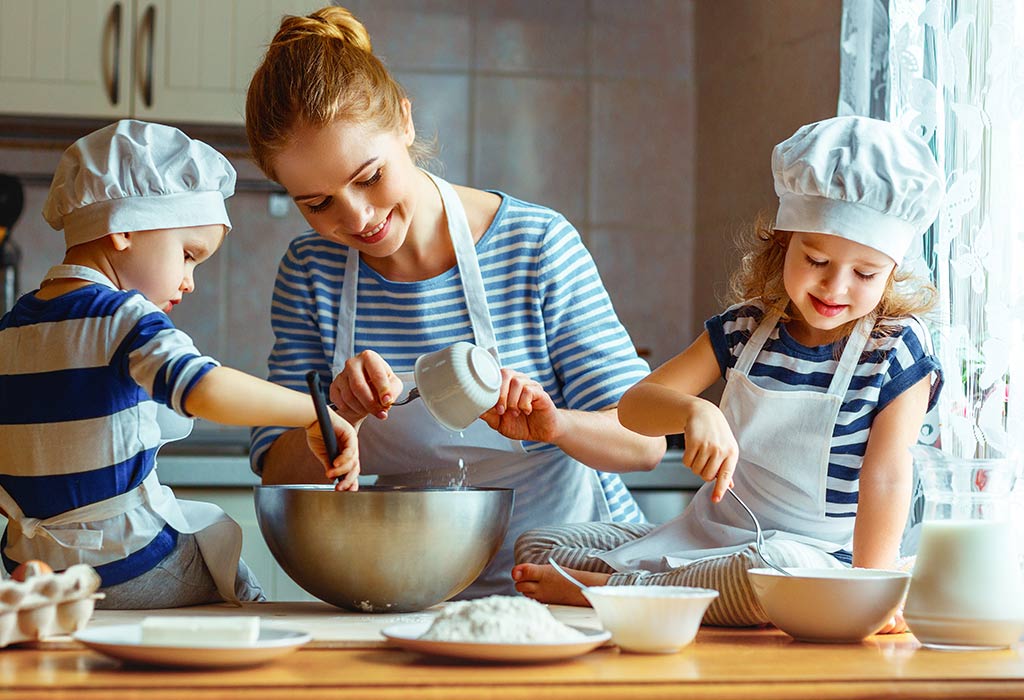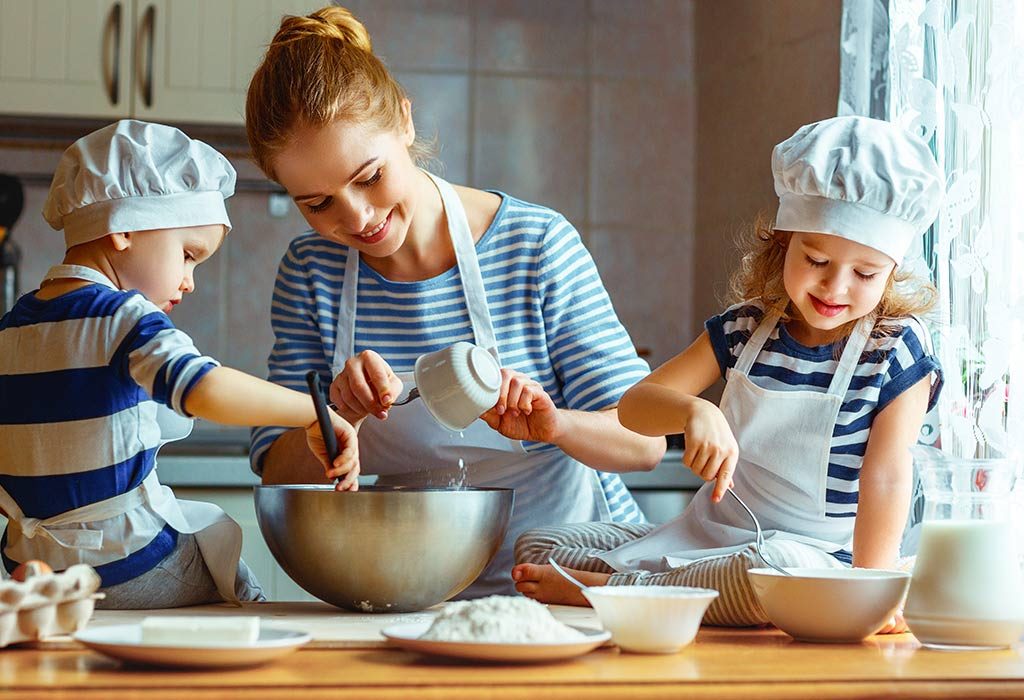 Baking is an excellent option to keep your child engaged during the winter holidays. And why not? Who doesn't like baked goods on chilly days? Put on your chef hats and teach your child how to bake delicious treats. Be it hot, crispy cookies, tiny muffins or yummy cakes, you can have a great time giving your child some cooking lessons. Honestly, baking with kids is the best way to give them memories that they'll possess for a lifetime. Besides, most children enjoy baking, and it sure is a fun activity to keep your child engaged. It's the ideal activity to do with your child if you're looking forward to spending some quality time with him.
5. Invest in an Activity Kit
Activity kits are specially designed to keep your child engaged all month-long. They come with a bunch of fun games that are super exciting, and keep your child glued to one thing or the other at all times. You can try the FirstCry Intellikit, a fun activity kit that focuses on your child's learning aspect while he plays. It is specially designed by experts to ensure that your child develops the right skills at the right age, all while having fun. It comes with interactive activities, worksheets, a cute storybook, and much more, ensuring the child makes the most of his time at home. Subscribe today!
6. Make Gardening a Hobby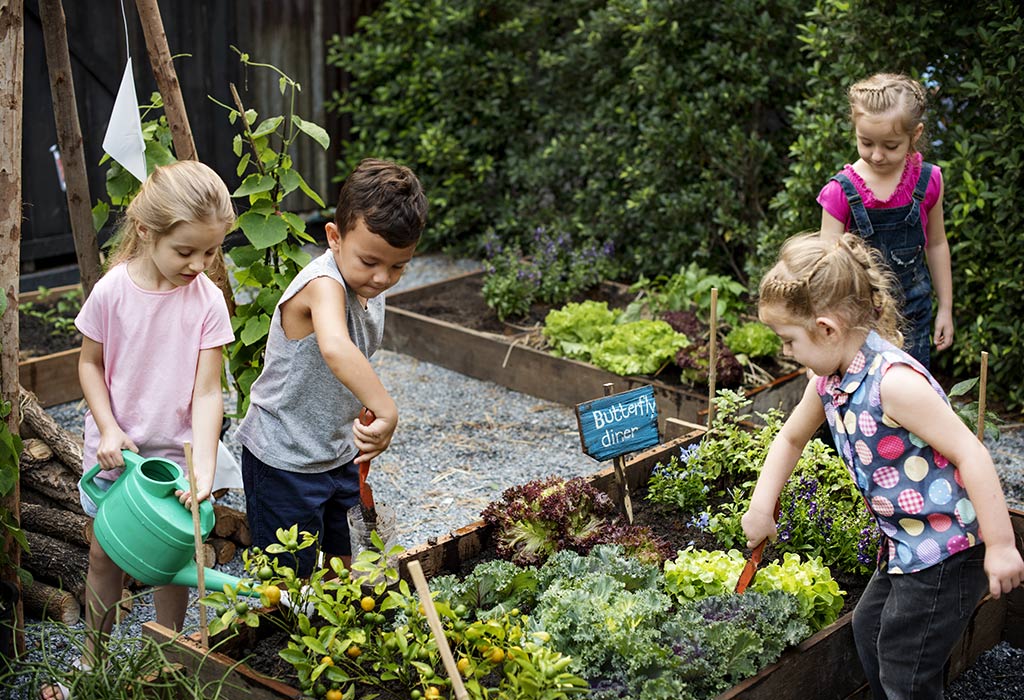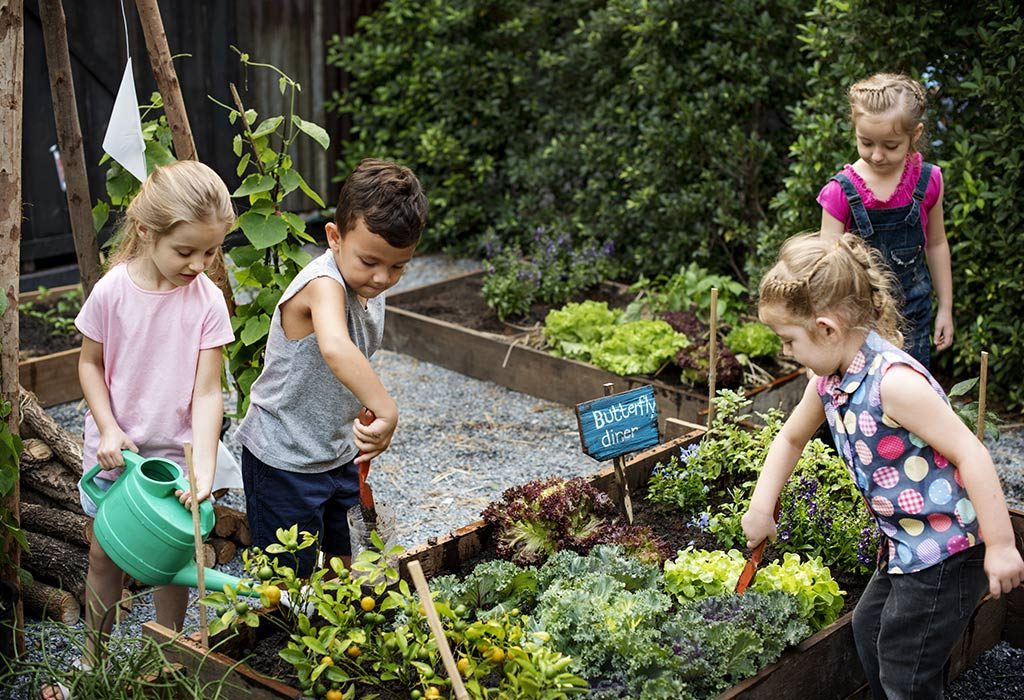 Don't let the cold weather come in the way of your child having some fun outdoors. Gardening is an excellent activity to keep your child engaged on a daily basis; plus, it's the best way to ensure that your child gets some sun. You can quickly turn the tedious task of watering plants into something your child looks forward to. It's simple – grow plants that bear flowers and fruits. Grab some empty pots, mud, and seeds and teach your child the basics of gardening. Keep these plants in a place where they'll get plenty of sunlight and remind your child to water them every day. You'll be surprised to see your little one's enthusiasm as these tiny plants grow taller every day. This way, you'll also get to teach your child a lesson or two about plants.
7. Play Rainbow Scavenger Hunt
The rainbow scavenger hunt is an exciting game that you can play both indoors & outdoors. It's quite simple. On a sheet of paper, make seven circles and colour each with one of the colours of the rainbow. Then, write random numbers in the centre of each circle and ask your child to find that many objects of that particular colour. For instance, if you write ten on the red circle, your child has to go around the house and collect ten red objects. Fun, right? No doubt, a rainbow scavenger hunt will keep your child occupied for quite some time. It will also teach him about the colours of the rainbow and how to associate with numbers. Take our word on this one; your little one will have a blast.
8. Explore Quilling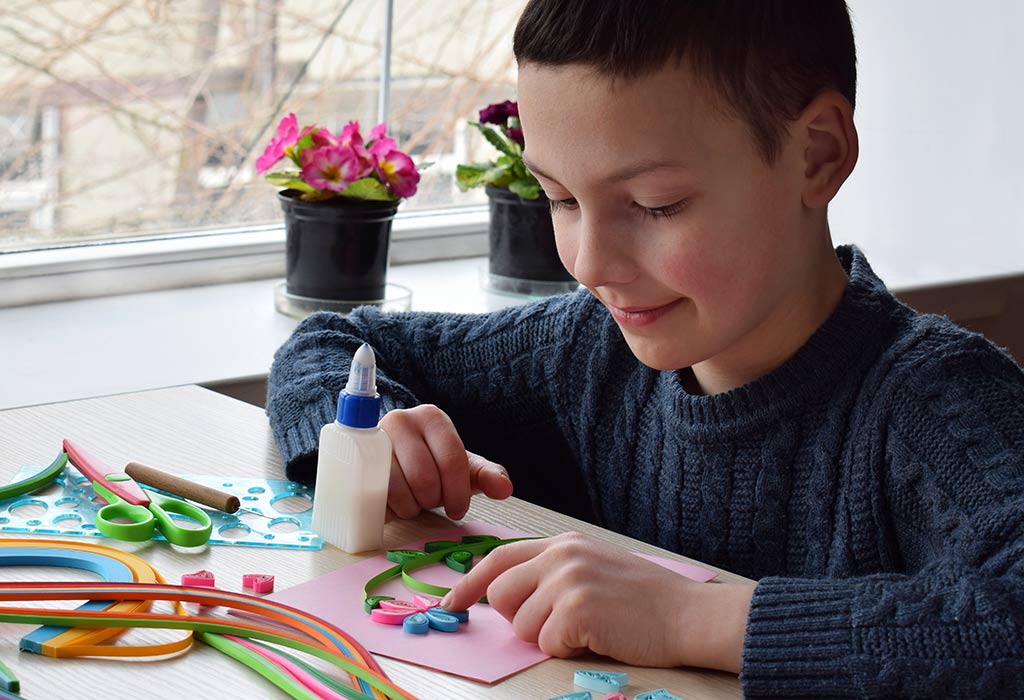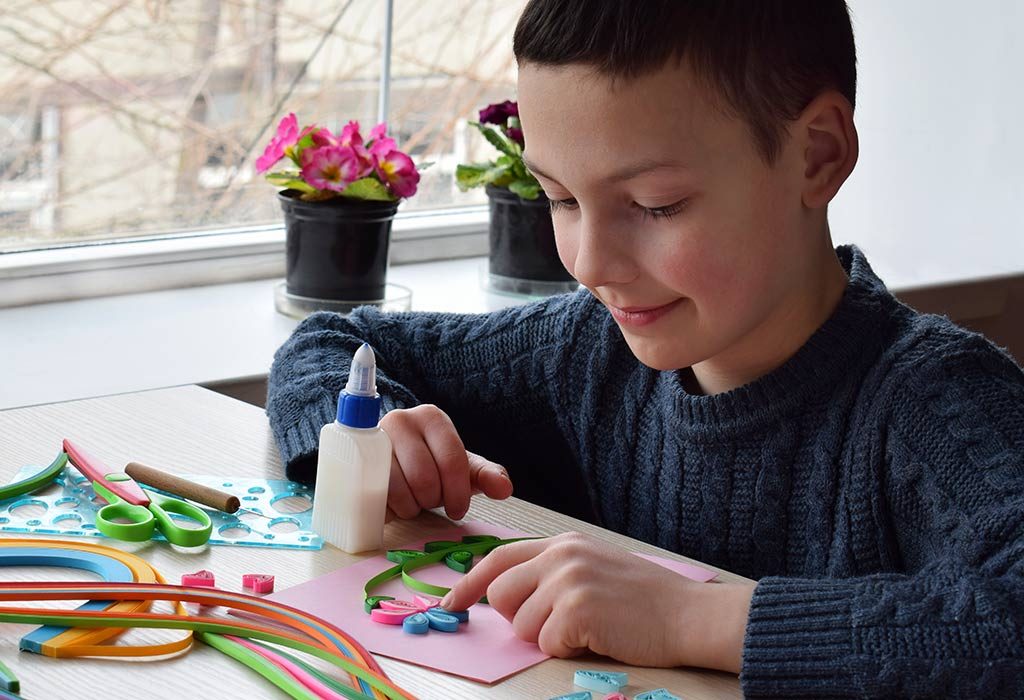 You'll be surprised to see the amount of fun a single packet of quilling paper, some child-friendly needles, and a bottle of glue can bring to the table. This papercraft activity is easy to master and is super fun. Get your child some easy lessons off YouTube and let him explore his creativity. Right from basic shapes to intricate designs, there's nothing that the kids won't love doing! Quilling is a beautiful craft (not to mention that it's super addictive), which is why it's perfect if you're looking for cool stuff to keep your child busy this holiday season. And speaking of the holiday season, you can encourage your child to create beautiful designs on cards and envelopes using quilling paper, as handmade creations to gift loved ones during the festive season.
9. Give Creativity a Chance
If none of the above seems fit for your child, then the best thing you can do is to leave him with a big cardboard box, a carton full of crayons and some paint. Let your child use his creativity to make something out of the box – a car, an aquarium or abstract art. The important thing here is to give your child his space and let him unleash his inner artist. A big cardboard box will buy you enough time to focus on other things while your child will have a productive time trying to figure out what to do with the box. Remember to lay down a couple of newspapers or a messy mat, so that you don't have to spend hours cleaning up after your child is done with his bit.
Every parent can relate to the fact that children get lethargic when they have nothing to do during their winter holidays. It's best to keep some ideas up your sleeve so that you're well-prepared when the moment arrives. So, now you have quite a few ideas to offer the next time your child comes walking towards you with a dull face and boredom in his eyes, right? Happy holidays!
Also Read:
Fun Winter Activities for Kids
Writing Games and Activities for Children
Geography Games and Activities for Kids