12 Best Fun Roblox Games for Kids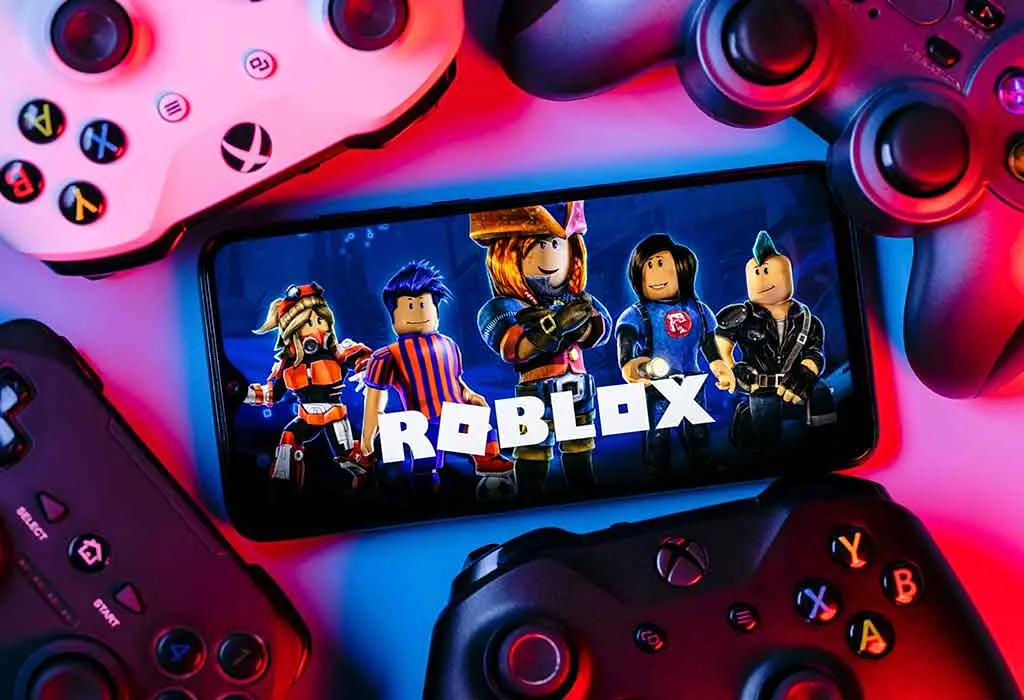 Despite the potential dangers of playing online video games, they allow for creative self-expression, help children learn to make important decisions, use strategies, and anticipate consequences. They are a powerful tool needed to develop certain life skills. Age-appropriate leisure-time games can help educators seek ways to supplement classroom teaching, and educational games can teach.
Video games offer a common ground for young kids to make friends, socialize, and spend structured time with friends. They offer platforms to express competitive urges, especially for children who aren't good at sports. Searching for free-to-play games can be difficult as many mobile games are replete with microtransactions and even expose children to obscene violence. Kids learn to select elements from the game toolbox that would improve the existing designs or make new designs for making environments through scripting. Roblox lets them upload their design for others to play or even build a complex game. Besides cultivating design skills, kids also use Roblox to test for quality assurance before deploying their projects.
What Is Roblox?
Roblox is a game creation engine and gaming platform that allows kids to play, create, code, and publish their 3D video games. Roblox games are wildly popular as they can be easily downloaded on either Xbox, PC, or mobile. These exciting and light-hearted games are engaging and safe without feeling the corniness of many educational games. The most popular Roblox games can inspire your child to be a creator, engineer, and entrepreneur. Roblox games for 5-year-old is a fantastic learning platform that introduces coding to kids.
12 Interesting Roblox Games for Children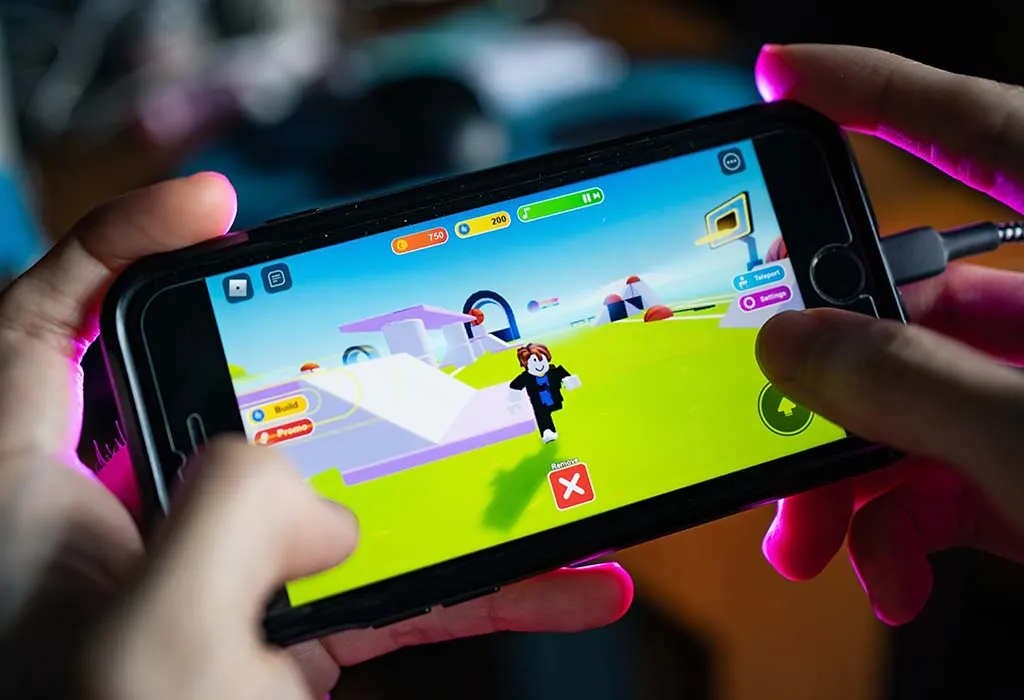 Among an array of video game consoles, phones, and computers hosting AAA games and indies, any young kid would love to spend time playing Roblox on various screens. Some of the best Roblox games to play for entertainment and skill enhancement purposes are:
1. Islands
Inspired by Animal Crossing, Islands is a sandbox game that is heavily inspired by the SkyBlock from Minecraft while taking some elements from Hypixel's SkyBlock. Islands enable players to create their islands and make financial gains from their marketable opportunities. The game helps expand an island and collect resources for crafting different items.
Why Is It Good?
Islands Game helps kids to make financial gains while building homes and farms. They can also get together with friends to join in a simple business venture that would help expand the island town.
2. Hide & Seek Extreme
This self-explanatory game is an online Hide and Seek version, where players appear, or spawn, in one of several interactive maps and must not get caught by the seeker.
Why Is It Good?
Although this game is certainly not educational, it is a lot of fun. Hide & Seek Extreme can be a good introductory game to Roblox and its functionalities.
3. Murder Mystery 2
The entire Murder Mystery series involves interesting gameplay and thought-provoking brain teasers. You can either engage in crime, prepare an escape plan, or participate in the investigation process to solve the issue. Murder Mystery 2 is Roblox's take on this popular party game, Assassins. Players act as either the Sheriff, Murderer, or Innocents, where The Innocents have to help the Sheriff identify the Murderer before the Murderer goes around killing people.
Why Is It Good?
Although Murder Mystery 2 needs some problem-solving and teamwork skills, it offers a fun way to hang out with friends in the virtual space.
4. Work At A Pizza Place
This extremely popular Roblox game allows its Players to undertake one among the many roles of a cook, serving, or delivering pizzas at the pizza parlor.
Why Is It Good?
This game has a well-developed environment, where a player can explore possibilities in the pizza place and the place around. You can work with your friends to fulfill orders for food.
5. Epic Minigames
Epic Minigames is Roblox's take on Mario Party, with over 100 competitive games for children aged below 8 years to enjoy. Players need to stay on moving obstacles to be the last standing. Each game offers wholesome entertainment as they reward winners with new clothes and accessories.
Why Is It Good?
These exciting games help you level up and earn coins each time you win. You can spend coins on pets, gear, effects, and cool stuff that will enhance the star appeal of your characters.
6. Adopt Me
This soft, slow-paced game set in a world known as Adoption Island offers an opportunity for players to adopt pets, customize homes for them to live in, and explore the quirky island. Whether you choose Baby or Parent mode, you can indulge in hours of roleplaying and enjoy in-game moments. The house design feature of this game is primarily pet-focused. You can customize your house by changing the wallpapers, the walls, the floors, the windows, the décor, the colors to create the perfect home and move on to find and house the cute little critters that populate Adoption Island.
Why Is It Good?
This lovely, gentle game helps kids to develop a love for pets. Loaded with plenty of intuitive features like design, attention to detail, and in-game interactions, it uses straightforward concepts while the gameplay is refreshingly wholesome.
7. Booga Booga
Many players can play this comprehensive and challenging survival game. It offers some high-stakes gameplay and scope for intense exploration. Survival through this game is the main priority within a tribal setting, where you explore islands, defend yourself from enemies, gather resources, and form tribes by the end of the game. You start with a rock in your inventory and then find ways of making it through various eat-or-be-eaten scenarios.
Why Is It Good?
Children who play this game learn to apply their intelligence to find unconventional or creative solutions. They enjoy discovering numerous islands and collecting several unique resources through this game.
8. Scuba Diving At Quill Lake
This intriguing puzzle game lets players dive down to the bottom of a lake to find new treasures and artifacts. Players can buy various accessories that will facilitate diving and unlock different suits that will help to travel to other areas like a pirate graveyard, intricate cave systems, and an underwater volcano.
Why Is It Good?
Kids playing this game learn to solve various problems, practice critical thinking, and trade for quality types of equipment while unraveling the mysteries there.
9. Theme Park Tycoon 2
This overwhelmingly powerful and addictive game is designed to create the Greatest Theme Park Ever. Theme Park Tycoon 2 gives the kids the freedom to wander around, create solo or invite their friends to get their ideas together and resources in real-time. Players can reshape the existing terrain, choose the scenery, put up merchant stalls and build dozens of theme park rides while unlocking more items, customizations, and achievements. The graphics are age-appropriate and have incredible customization options.
Why Is It Good?
As this game rewards immersion and out-of-the-box thinking, it's become a popular platform for kids of all age groups. They learn essential skills like entrepreneurship, marketing, teamwork, creativity, and ways to perform under pressure/competition that can be greatly useful in the long run.
10. Royale High
The Royale High is a fantasy school-themed roleplay and dress-up game on Roblox. The game is a school simulator where avatars enroll and complete tasks to receive gifts like cosmetics, in-game coins, and diamonds to purchase new items. Players can dress up, roleplay, chat with other players and advance through quests to get on the Level Leader board. This game takes place in different worlds called Realms which can be navigated through a teleportation staff and a phone to communicate with friends and keep an eye on timers.
Why Is It Good?
This game improves the communication skills of players. This fun game is most suitable for beginners who get to work to get diamonds.
11. Mirror Muse
Unlike other Roblox games, Mirror Muse is a solo-player game where players solve puzzles using different mirrors and laser beams. Each of the 50-plus puzzles requires spatial reasoning and critical thinking skills.
Why Is It Good?
Mirror Muse needs the user to apply strategic thinking to solve different puzzles. It also has a great in-game tutorial that helps you to get started.
12. Jailbreak
Jailbreak offers an open-world game of cops and robbers where players need to choose sides between the criminals and the cops. The criminals roam around freely around the city to hunt for money to steal from banks, stores, and trains. The game teaches teamwork and organization as the way to succeed. Traces of violence in this game lacks any graphical nature that may worry parents.
Why Is It Good?
This fun game for beginners where people can choose to play as cops or criminals, and the cops try to arrest the criminals while the criminals roam the city, looking for money to steal from trains, banks, and stores.
Important Tips for Parents to Ensure Their Kids Stay Safe and Get the Most Out of Roblox Games
Originally designed for young kids, the makers of Roblox have prioritized privacy and security. It ensures that your child acts more responsibly using Roblox's system than other programs. Here are some points to remember for playing Roblox games while respecting parental controls and nullifying online risks.:
Use parental controls to turn off chat or limit chatting to only a close network of friends. Setting a PIN can stop a child from re-enabling chat.
Children can play Roblox in shared spaces within a home setting under parental supervision.
As several games may have access to social media sites inappropriate for children, keep an eye on your child's virtual activities.
It is essential to ensure that your child understands the importance of keeping their personal information safe and not sharing it with anyone online.
Make strict rules for your children around spending money on these games.
Roblox gaming platform naturally boosts children's creativity and helps them to create fun games. Instead of a linear story or narrative, Roblox allows kids to craft their own experiences. It has been proved to be one of the main lifelines for our community's mental well-being. Creating these experiences online helps kids release their anxiety and feel that they can't express themselves verbally. Thus, kids can learn to do coding, computer science principles, animation, and 3D design while they are on their digital adventure in the world of Roblox.
Also Read:
Wii Games for Children
Split Screen Games for Children
Non-Violent Video Games for Kids