Top 10 Educational Games for Kids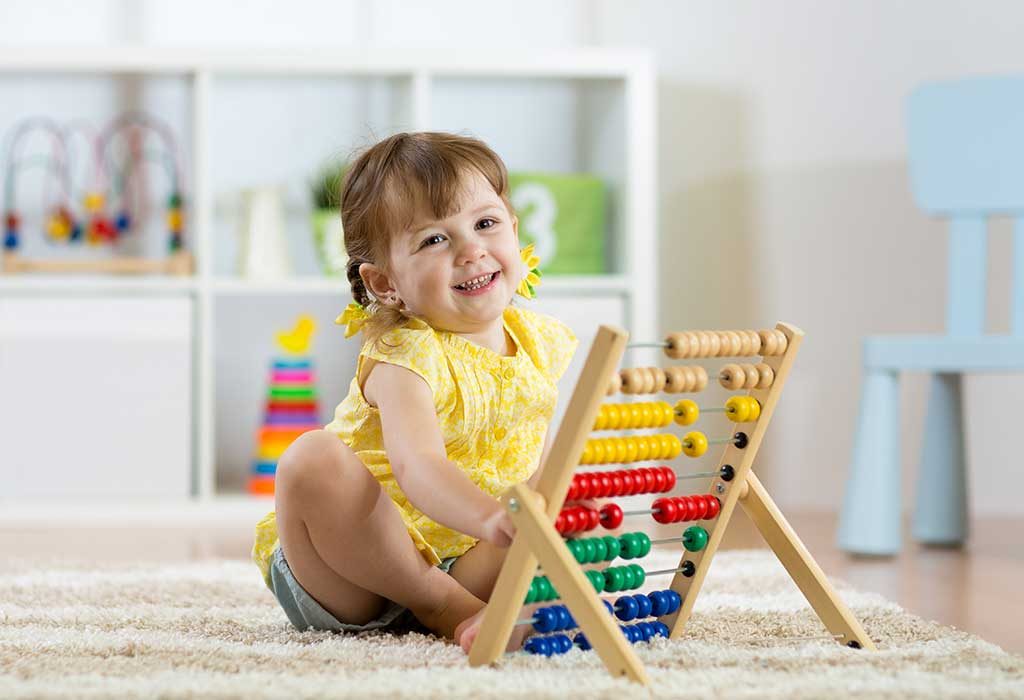 In this Article
With smartphones, iPads and TV taking up space in your child's daily routine, you're probably wondering if this kiddie content is hampering your child's development. Well, we know how keeping your little one entertained can be tough without a gadget, and we're here to help solve the problem!
Best Learning Games for Kids (Ages 1 and Above)
Learning through play is the best way to keep your little one engaged. With these fun games that are designed to pique your child's curiosity, you can be sure that your little one's mind will continue to grow and develop. Here are the top 10, best-selling educational games for kids: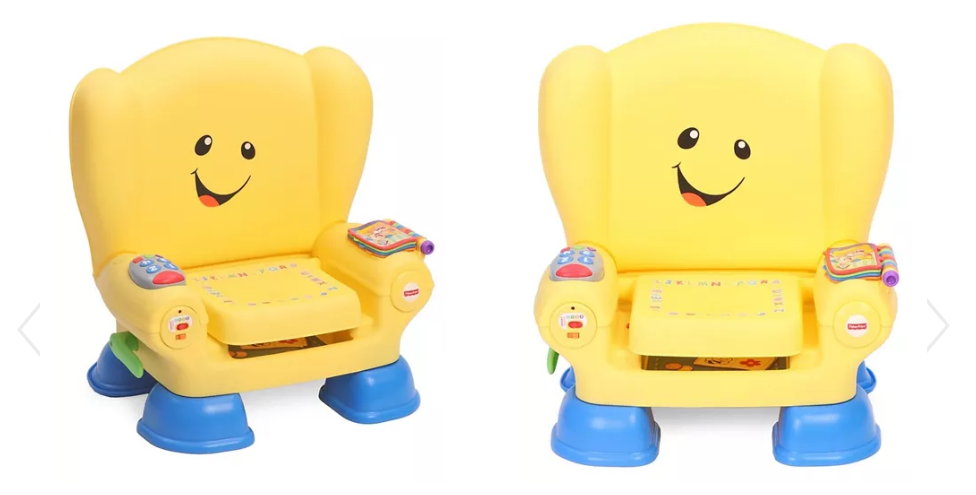 For ages: 1-3
Watch your baby discover new things just by sitting and standing up! The laugh & learn smart stages chair by Fisher Price activates as soon as the child sits down, and starts singing the alphabet and other fun songs when the child gets up! Aside from this, a light-up remote, fun surprises under the chair cushion, and a flip-book with numbers can keep your child entertained for hours on end. What's best? You can use the chair's Smart Stages technology to select the stage that is best for your child, so the learning is age-appropriate! This chair indeed has a world of entertainment and learning built into it.
For ages: 1-3
A colourful way of improving your child's motor skills, this shape sorter ball can be easily broken apart and put together. The ball comes with 24 shape sorting pieces like hearts, stars and circles, so your child will remain entertained for hours!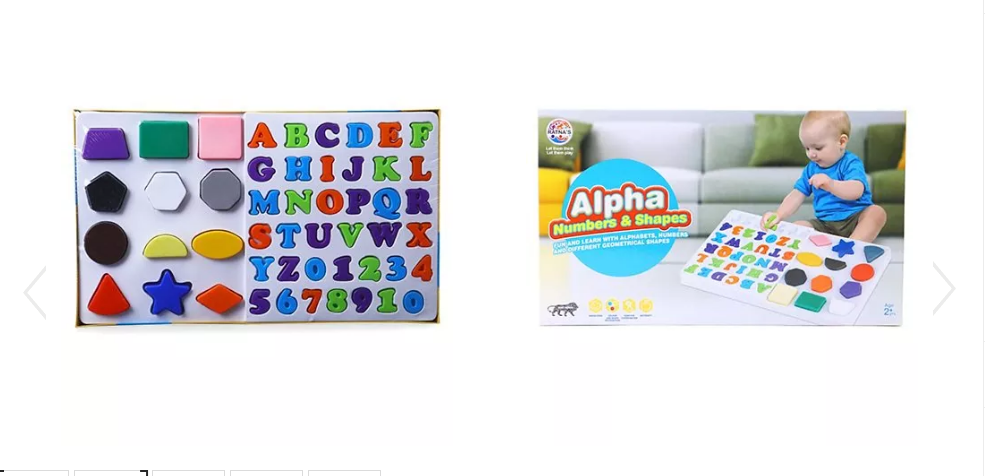 For ages: 2-4
This colourful alphabet and shapes set is a simple and engaging tool for your little one. Create words that your child understands and teach her to pronounce them, make her put each shape into its designated column – the picking up and placing of the blocks and spelling out words will help boost your little one's cognitive abilities! Make sure to supervise her throughout, though, as the rogue alphabets can be a choking hazard.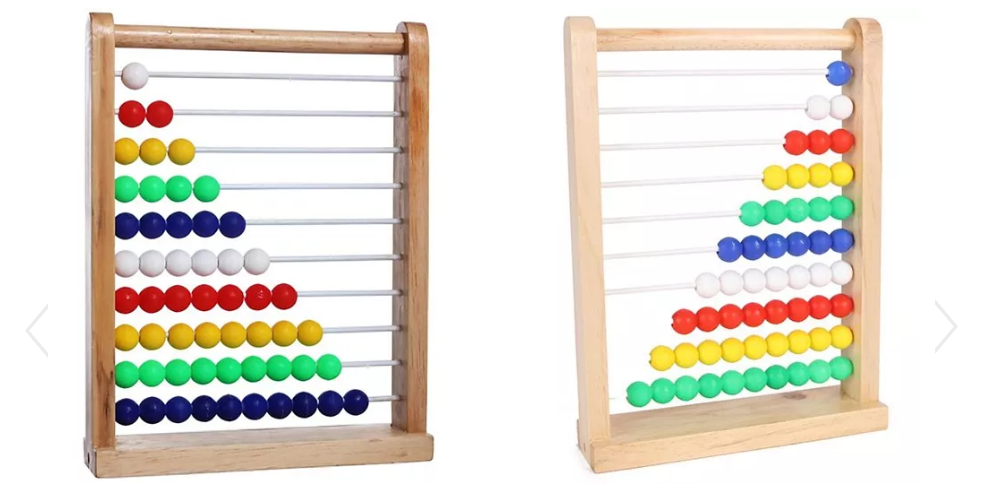 For ages: 2+
Who said mathematics has to be boring? This colourful abacus toy is sure to pique your little one's interest in the world of numbers. With 55 beads to count, this toy will enable your child to count easily in an upright position. Make basic mathematics fun for your child with this toy.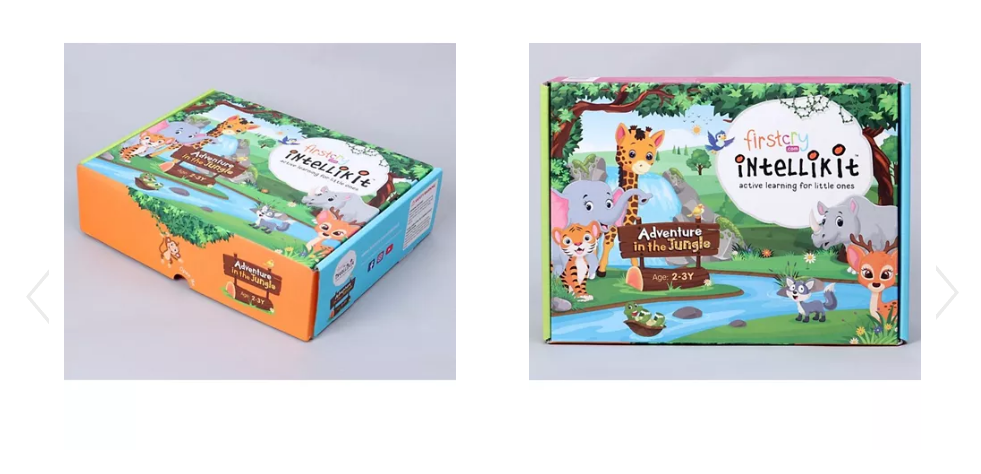 For ages: 2-6
FirstCry Intellikit activity boxes are sure to excite your little one. The FirstCry Intellikit is a learning programfor kids that encourages learning through fun. The program is designed to develop 8 different types of intelligence (or SMARTS as they are called in the program) in your child. As a subscription-based program for kids aged 2 to 6 years, each monthly Intellikit box contains theme-based activities, worksheets and games that will keep your toddler engaged for an entire month! What's more, the activity box comes with a happy tracker that shows your child's progress in developing the different SMARTS. You can get your hands on a subscription box at attractive discounts here.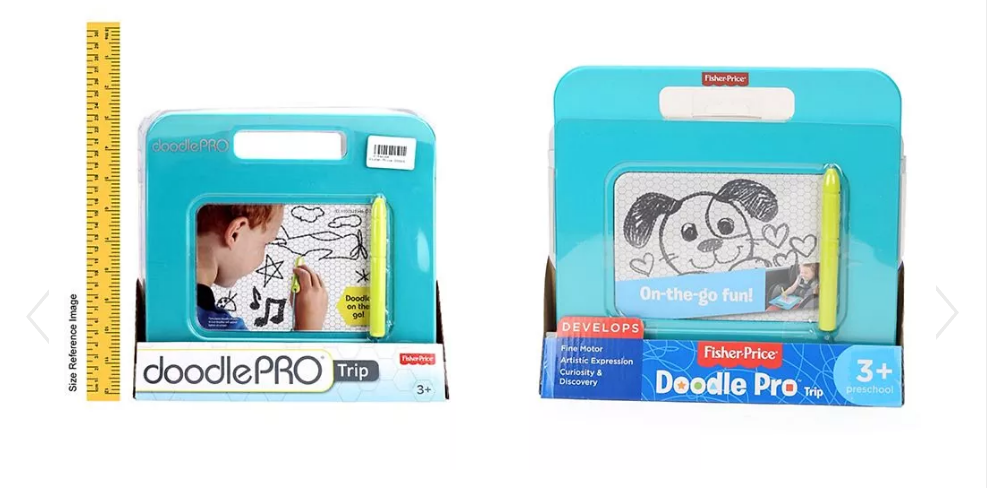 For ages: 3+
Bring home a never-ending supply of papers, pencils, and erasers with this fantastic slate by Fisher Price! This fun doodle board is a great tool for your child's soaring imagination. With a pen that comes attached to the doodle board, your child can draw and write with ease; the easy slider eraser can clean up the screen in no time! The doodle board also comes with a vertical orientation and an easy-to-carry handle, so you can take this toy wherever you go.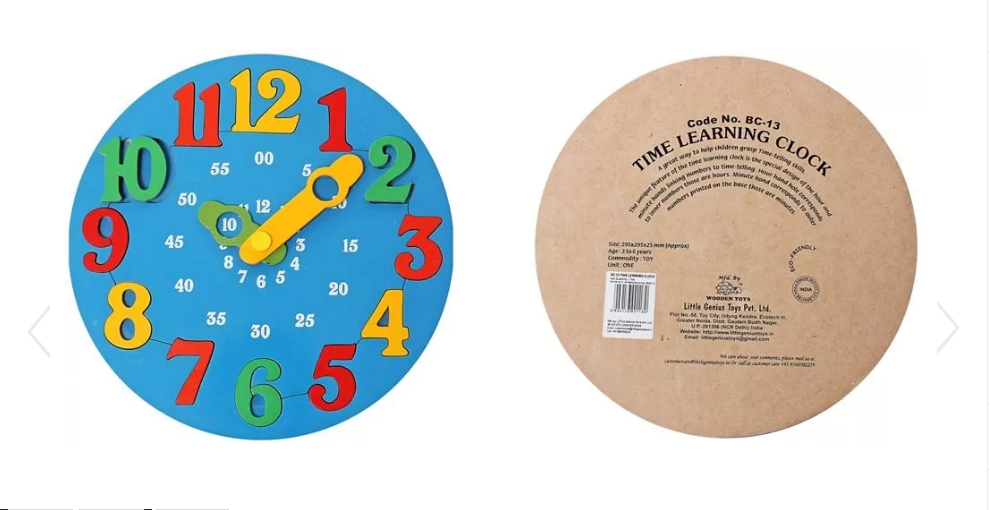 Meta description:
For ages: 3+
Teaching your child how to read the time is now easier than ever! This quirky and fun wooden learning clock is a great toy for your child as it comes with colourful numbers that are designed for easy comprehension. This clock's special design links the hours and the minutes and makes them easier to understand. Make time-telling an everyday activity with your child and 'watch' the magic happen!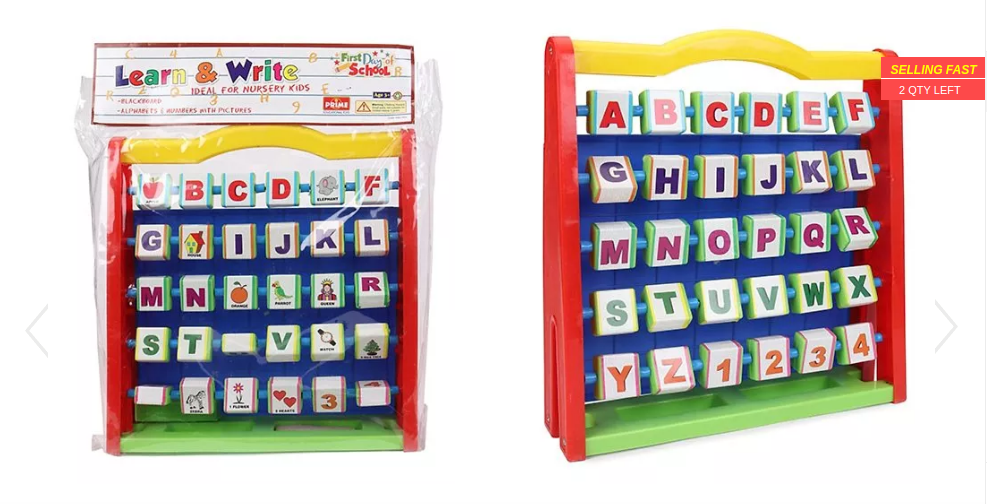 For ages: 3-8
Introducing letters and numbers to your child can be a fun-filled activity with this learning and writing board by Prime. With letter and number blocks on one side and a writing board on the other, 'learning by doing' gets a whole new meaning! This learning board comes equipped with a duster and chalk and can be easily flipped. Don't stop at the letters and numbers – let your child's imagination run free with doodles and drawings too. Ask her to draw her favourite animals, fruits, and cartoon characters!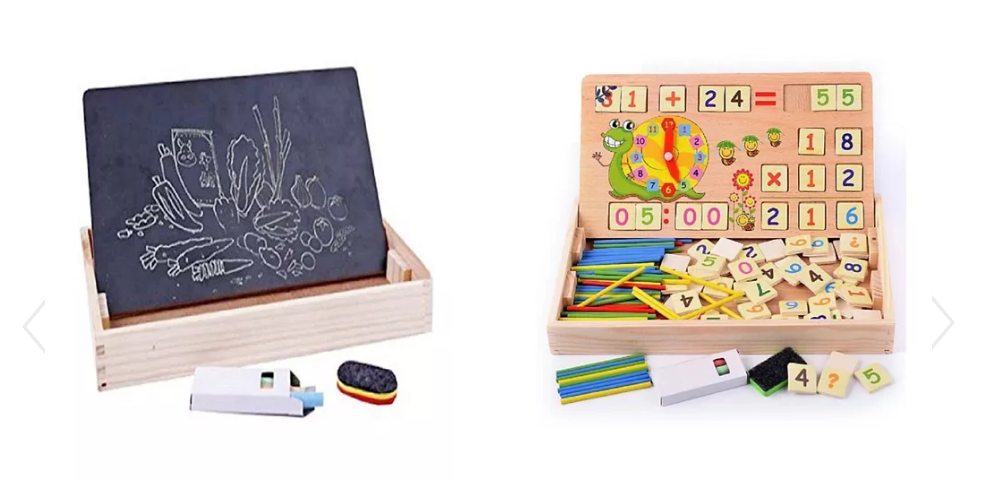 For ages: 3-10
If you're looking for a fun, computer-like toy for your child that is both fun and educational, look no further! This multi-functional learning box can make mathematical calculations easy and interesting for your child. With number blocks and colourful sticks, your little one can learn the basics of addition and subtraction. Place the blocks in the squares to carry out calculations real-time on the digital board! What's more, the box also comes with a blackboard on the other side – chalk and duster included.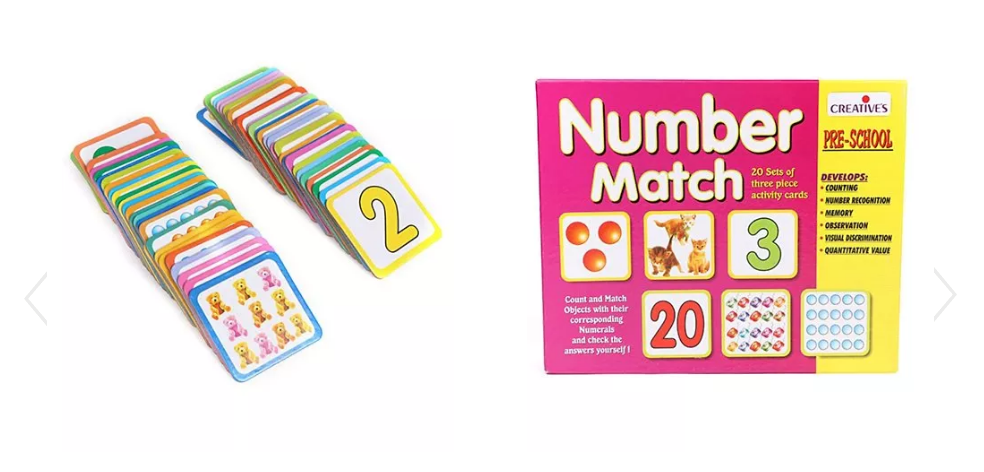 For ages: 3-7
This easy game contains 20, 3-piece cards with numbers, drawings and pictures to enhance your child's understanding of number association. This card game is engaging and simple and will help your child get stronger with number and visual associations, thus sharpening her memory and observation.
Educational activities for kids can be a great way of keeping them engaged without any distractions. These games are fun and entertaining, but they also help in the development of a child's cognitive functioning which can lead to overall, holistic development. Which game do you think your child will love playing the most?