Buttermilk with herbs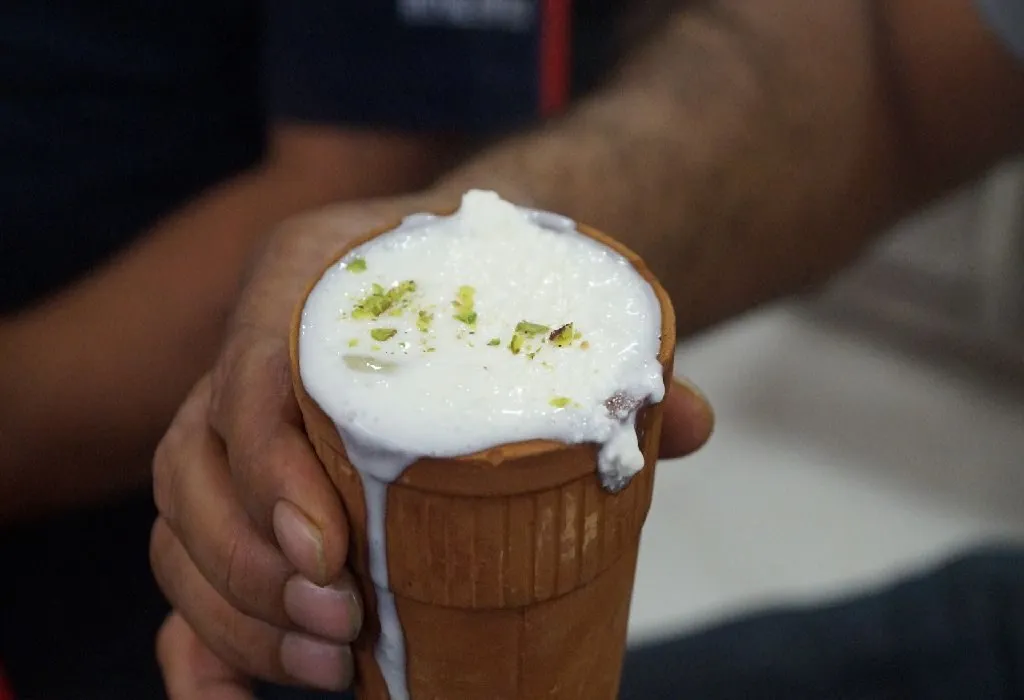 In this Article
Are you suffering from acidity after a heavy meal? Are you tired and just back from a long day in the sun? Well, try a glass of chaas and I'm sure it will act as a healthy substitute for that bottle of cold drink, soda or antacid. A yummy, cool drink made from curd and spices or herbs, buttermilk, is packed with numerous health benefits. Among the several reasons to drink buttermilk every day, a few can be it aids in digestion, is a great tool against dehydration, gives you calcium sans the fat and combats acidity. Buttermilk or chaas is a popular summer cooler across India.
| | | |
| --- | --- | --- |
| Serves | Preparation Time | Cooking Time |
| 2 People | 5 Minutes | 00 Minutes |
Ingredients
(measuring cup used, 1 cup = 250 ml)
1.5 cups curd/yogurt
½ tsp(teaspoon) roasted cumin (jeera) powder
1 cup water
5 to 6 small ice cubes
black salt/kala namak as required
a few coriander leaves or mint leaves for garnish
Method
Step 1
Blend all the ingredients except coriander leaves in a blender jar till the mixture becomes frothy.
Step 2
Pour the ready chaas in glasses.
Step 3
Garnish with chopped coriander and mint leaves.
Step 4
Serve fresh or chill and use later.
Nutritional Information
| | | | |
| --- | --- | --- | --- |
| Total Fat | 1.36 g 2.1% | Saturated Fat | 0.85 g 4.2% |
| Trans Fat | 0 g | Polyunsaturated Fat | 0.05 g |
| Monounsaturated Fat | 0.39 g | Calories from Fat | 12.28 |
| Cholesterol | 6.20 mg 0% | Sodium | 162.75 mg 0% |
| Total carbs | 7.42 g 0% | Fiber, total dietary | 0 g 0% |
| Sugars, total | 7.42 g | Protein | 5.13 g 2.1% |
| Vitamin A | 40.30IU 6.8% | Vitamin C | 1.55 mg 2.5% |
| Calcium | 179.80 mg 0% | Iron | 0.08 mg 0% |