Best Kids Movies That Released In 2020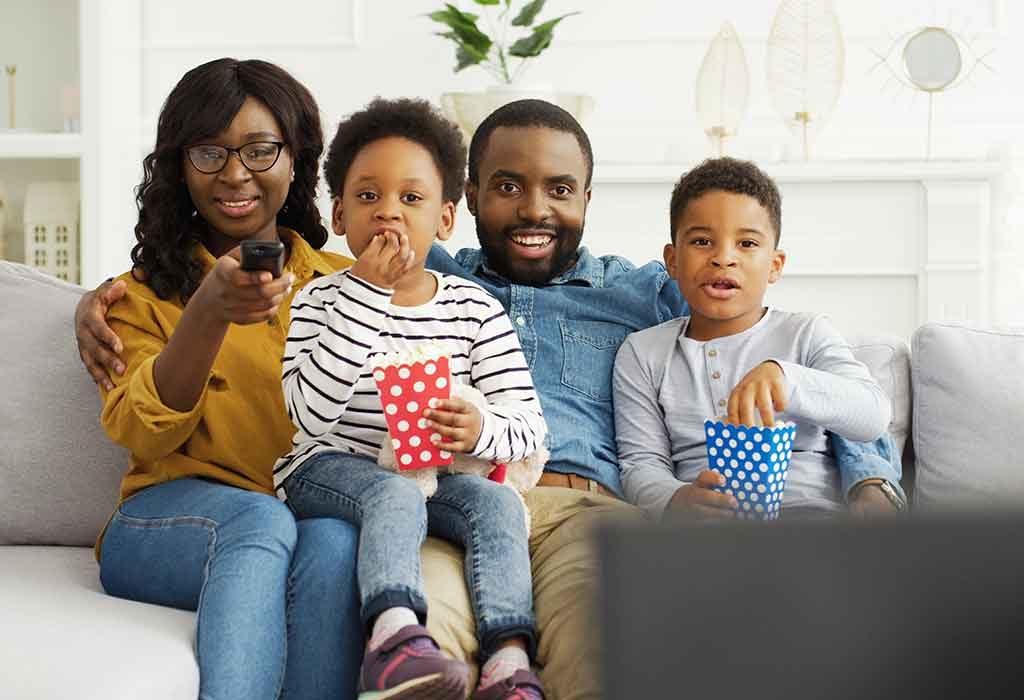 In this Article
Are you thinking of sitting down with your kids and watching the best kids movies of 2020? We've compiled a list of the best animated and live-action films released in 2020 you can let your kids watch without a worry.
Most Popular Kids Movies of 2020
The most popular kids movies of 2020 are the ones that never get old. Some of these are prequels (backstories to the preceding movies). Keep a tab on them and enjoy the ride. Check out this list of movies for kids that released in 2020:
1. We Bare Bears: The Movie
It's a 2020 American comedy film about an agent who attempts to hunt down three animals while travelling to Canada. It covers various topics in a way kids can understand, such as familial separation, racial understanding, and more. The bears in the movie are sworn as brothers for life, and they do everything they can to get through any hardship, together. The movie has received an overwhelming response after its initial release.
2. Mulan
Mulan is the story of a young Chinese woman who breaks out of her shell and stays true to her soul. It retells about discovering her power and is a thrilling live-action film that has talking animals, breathtaking sword battles, and more.
3. Wolfwalkers
Wolfwalkers is a stunning visual treat that made it to the animation hall of fame as one of the top 2020 kids movies. It has a philosophical edge since it shows why adults do what they do, and children's perspective on the surrounding world.
4. Onward
This movie is about two elf brothers who embark on a journey to resurrect their dead father for a day. The film premiered at the 70th Berlin International Film Festival and is a good adventure movie for kids.
5. Dolittle
What happens when a physician is surrounded by animals and can talk to them? Dolittle! When the queen summons him to cure her of a life-threatening illness, he goes out on a journey with his furry friends to look for the healing remedy.
6. Artemis Fowl
A 12-year old boy goes in search of his missing dad and encounters the land of fairies. Being a criminal prodigy, he soon ends up in a deadly fight with the fairies. The film is a popular sci-fi adventure kids will enjoy to the core.
7. Black Beauty
This movie is about a wild horse and a vibrant teenager. The horse comes across the girl in Birtwick Stables. Eventually, the horse becomes her best friend and helps her overcome challenges in her life.
8. We Can Be Heroes
Alien invaders attack earth and its superheroes. It is now up to the kids to rescue their parents and take the mantle of heroes when there is nobody left to protect.
9. Over the Moon
This movie is about a young girl, who designs a rocket ship for travelling to the moon and look for a mythical Goddess.
10. The Christmas Chronicles 2
A teenager encounters Santa Claus again when a threat is plotting to ruin Christmas. It's got action and comedy beautifully blended in.
11. Lamp Life
Lamp Life occurs between Toy Story 2 and Toy Story 4. It covers an exclusive story about Bo Peep and tells us what happened to her between Toy Story 2 and Toy Story 4. The movie serves as a prequel to the latest Toy Story series.
12. Cats and Dogs 3: Paws Unite!
An evil parrot is planning to destroy the peace between cats and dogs. How will his ploy play out? You'll have to watch the movie and find out!
13. The One and Only Ivan
A Gorilla named, Ivan, who neither knows who he is nor possesses any childhood memories sets out to search for his identity. His journey of self-discovery makes the film unique and a must-see for kids.
14. Ben 10 Versus the Universe: The Movie
Who doesn't love Ben 10 and his intergalactic adventures? This movie is about Ben saving earth again when a villain is planning to attack humanity with his spacecraft.
15. The Willoughbys
Released on 22 April 2020, The Willoughbys is about four siblings who, after much neglect from their parents, decide to send them away on a dangerous trip. But thankfully, they have a considerate and sweet nanny who helps them through an adventurous journey to find the true meaning of family.
16. My Spy
The movie is about a young girl, who strikes a deal with a CIA operative spying on her family, to teach her how to become a spy in exchange of not blowing his cover. What seems like an easy task for the agent turns out to be a challenge as the little girl outsmarts the detective.
17. Scoob!
The plot is thickening and ghost dog Cerberus is about to be unleashed in the world. Can Scooby and the gang solve this underworld mystery and save the day? Also, the gang finds out about Scooby's hidden legacy during their adventures.
18. Soul
Pixar Animation Studios has done it again and made a film this time about what life is and the beauty in its mystery. It is the story of a character exploring his passion and searching for the true meaning of life.
19. Godmothered
When the world says they don't need Godmothers anymore and a young girl cries for help, Eleanor, a fairy godmother-in-training, decides to help out and prove them wrong.
20. The Spongebob Movie: Sponge on the Run
Spongebob Squarepants and his best friend, Patrick Star, go out on a mission to rescue Gary, Spongebob's pet snail, who is held captive in the Lost Atlantic City ruled by King Poseidon. It's a hilarious movie your kids are sure to enjoy!
These are definitely the best of the best when it comes to kids movies released in 2020. Try them out and let us know how you enjoyed them with your children.
Also Read:
Spy Movies for Children
Space Movies for Children
Robot Movies for Children