Baby Names Inspired By the Kardashian Family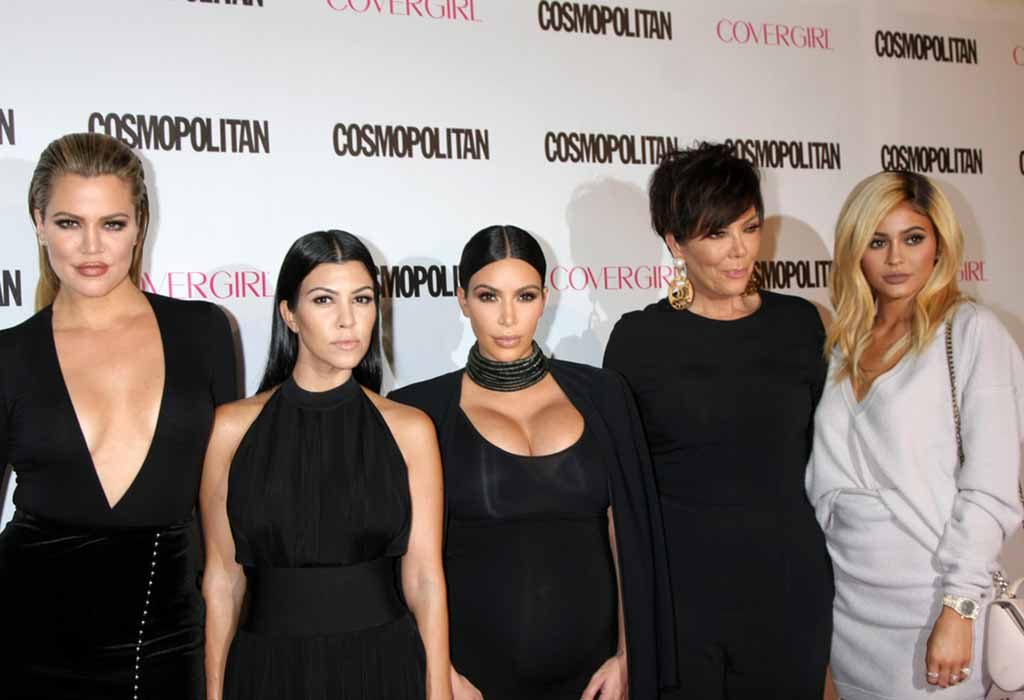 Commonly referred to as 'America's most famous family' by Glamour magazine, and 'the biggest influencers of 2010' by Vogue magazine, the Kardashian family, or the Kardashian-Jenner family, is very popular in the fields of fashion design, business, and entertainment. Best known for their involvement in TV shows, the members of the Kardashian-Jenner family, aged over three generations, have enjoyed the limelight. With record-breaking success on the most influential platforms like Instagram, print, or social media platforms, the Kardashian clan has proved to be a cultural force to reckon with. Apart from flaunting their money and fame, they are also using their influence to cast light on social and political issues. Hence, one thing is for certain: whatever medium the family exists within, their incredibly savvy names will always remain in the spotlight. Here are some of the unconventional Kardashian names that have become brands in themselves, and can be chosen by parents-to-be for their special little ones. Who knows, even your child may be the next talk of the town!
Kardashian Boy Names with Meanings
As the Kardashian family tree grows taller every year, their interesting monikers surely cause interest and curiosity among us. If you're looking to adopt one of the Kardashian baby boy names for your son, select one from this list to bring a whole lot of coolness to the baby-naming table!
1. King Cairo Stevenson
King Cairo is originally Rob Kardashian's step-father. King has an English origin, and means 'monarch'. Cairo translates to "triumphant" or "victorious" in Arabic. No wonder King's father, Tyga, made the meaning behind the moniker clear in his first photo with his son, saying '"Most amazing feeling ever. #Blessed #2Kings," he wrote on Twitter.
2. Mason Dash Disick
Mason is quite popular in the US amongst Kourtney Kardashian's kids' names. In the Bible, masonry was an art that the Hebrews learned in Egypt. Derived from the Old French mas(s)on, this occupational name has English and Scottish origins, and means 'one who works with stone.' Other variants of the name are Macen, Mayson, or Masen. It also means 'stone worker' in Armenian, and 'house' in French, from the word maison.
3. Psalm West
Psalm is one of Kim Kardashian's kids' names with a Biblical reference. It is the name of her son that she shares with musician-husband Kanye West, who released a gospel album. Derived from Hebrew, this name means 'sacred song' or 'hymn.' Originally, psalm comes from the verb psallein, meaning 'to pluck.' The Old English (p)sealm comes from Latin or the Greek psalmos, meaning "song sung to harp music." Psalm is a good reflection of spiritual revival, and of Kanye's reconnection to the Christian faith.
4. Reign Aston
Referred to as 'high-born child,' Reign is Kourtney Kardashian and Scott Disick's youngest son, who may be destined to rule, as his name suggests! This name is an English version of the French regne, and means 'rule of the sovereign', while Aston comes from the Anglo-Saxon name Athelstan, meaning 'king.'
5. Saint West
Kanye West and Kim Kardashian chose the name Saint for their son, as they considered him "a blessing," especially because she had "such a difficult pregnancy". Saint means holy person. Old French seint means 'holy,' and the Latin word sanctus means 'blameless.'
Kardashian Girl Names with Meanings
The actual stories and meanings behind Kardashian baby names unravel their relevance to the family and the modern generation. Pick one from this compilation to name your daughter, and watch her bask in the glory of her famous name.
1. Dream Renee Kardashian
If you're considering one of Rob Kardashian's kids' names that's making headlines, Dream can be the one. Born to Blac Chyna and Rob, Dream means 'joyous music'. Literally a "Dream come true" for her loving parents, 'dream' has Proto-Germanic roots, derived from 'draugmas', meaning 'illusion.' However, today, this name is associated with 'hope' or 'aspiration.' Renee means 'reborn' in French, and is also supposed to be Chyna's middle name.
2. North 'Nori' West
Kim Kardashian and Kanye West's first child and daughter is named after the compass point. This Middle English topographical name refers to "someone who lived in the Northern part of a village" or "to the North of the main settlement". Kim's mother, Kris Jenner, explained that as North means highest power, the baby was just the highest point of the couple's togetherness. The nickname Nori means seaweed, which is chiefly used in Japanese cuisine as an ingredient to wrap rolls of sushi. It also means 'belief' in Japanese.
3. Penelope Scotland
Penelope is one of the most classic Kardashian baby girl names, which belongs to Kourtney Kardashian and Scott Disick's daughter. Considered the 26th most popular baby name in the US, Penelope has German origins. Derived from the name of Odysseus's wife in Homer's Greek mythology Odyssey, this name means 'weaver.' Penelope was either derived from the Greek pene, meaning "thread of a bobbin," or penelops, a type of duck.
4. Stormi
This Jenner baby name sounds as dramatic as the meaning, 'a disturbance of the atmosphere marked by wind and usually by rain, snow, hail, sleet, or thunder and lightning." Derived from the Old English 'storm' and the Old Norse 'Stormr,' this name is an alternative spelling of the Greenlandic 'storme.' This name has gained immense popularity after Kylie Jenner and Travis Scott chose it for their daughter.
5. True
This distinct Khloe Kardashian baby name means 'real,' 'faithful' or 'genuine.' Derived from the Old English treow meaning tree, this inspirational name was also Khloe's great-grandfather's first name, and her grandfather's middle name. Hence, she chose it for her daughter.
Considering the uncertainties of the present age, we can count on our favorite celebrities to keep one constant factor in our lives – their names! Star-endorsed baby names that are creative, stylish, beautiful, or even bizarre might, in fact, open the doors of opportunity or win the golden ticket to stardom for our babies. So, choose one of these super-cool and meaningful names that will pack a punch of glamour and celebrity status to your baby!