FirstCry Parenting's Top 100 Baby Girl Names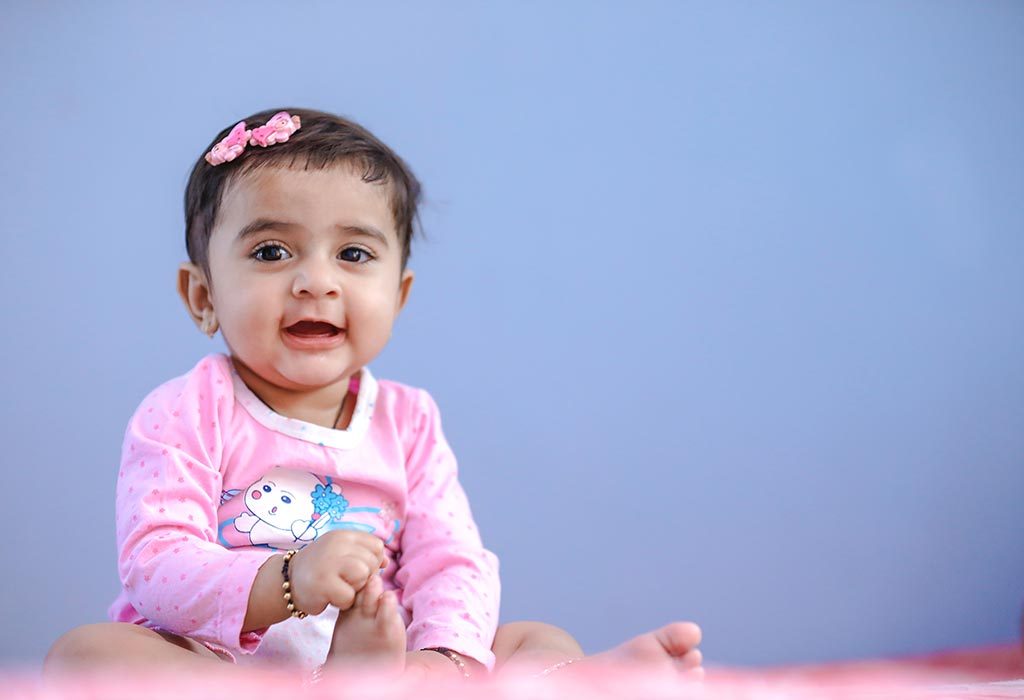 Deciding on the perfect baby name is, without a doubt, one of the most exciting and important tasks that every new parent is faced with. The search for the best baby name for your munchkin can begin from as early as the time you even learn about the pregnancy! So, to help you figure out what are the top baby girl names, we've compiled a list to make this task a whole lot easier for you.
List of Most Popular Baby Girl Names
Let's take a look at the trending baby girl names along with their meanings. Fingers crossed, you find the perfect one for your darling daughter here!
New Entries in the Top Names List
The list of 100 baby names is packed with a couple of new entries too. Aaira is a unique newcomer to the list. The other new entrants besides Aaira include Vanya, the name of one of the prime characters in 'The Umbrella Academy' series along with Ziva, Kiah, Darshika, Eyana and many more as shown below.
| | |
| --- | --- |
| Name | Meaning |
| Aaira | One who is worthy of respect |
| Vanya | A woman who is grateful to God for everything |
| Ziva | A lively woman |
| Aashi | Delighted and happy |
| Jinisha | God is gracious |
| Jiana | One who has the blessings of God |
| Avni | The fertile Earth |
| Akshita | One who cannot be broken easily |
| Adrita | One who is loved by everyone |
| Avani | Mother Earth who provides nourishment |
| Arna | Goddess Lakshmi |
| Anwita | One who bridges the gap |
| Darshika | One who is intelligent and wise |
| Aiza | Having a high place in society |
| Diya | Like the radiance coming from a candle |
| Janvi | As precious as life |
| Kiah | A new beginning |
| Eyana | An eternal blossom |
| Saira | One who is like a bird |
| Adrija | Of the mountain |
Choosing your baby girl's name can be a tedious process, but it will be worth the time spent thinking about it, as at the end she will carry this name for the rest of her life. We wish you all the best in your new journey of parenthood! If you ever hit a creative roadblock, be sure to browse through this list of the most liked names, as your princess deserves nothing but the best!