Best Disney Channel Shows for Kids to Watch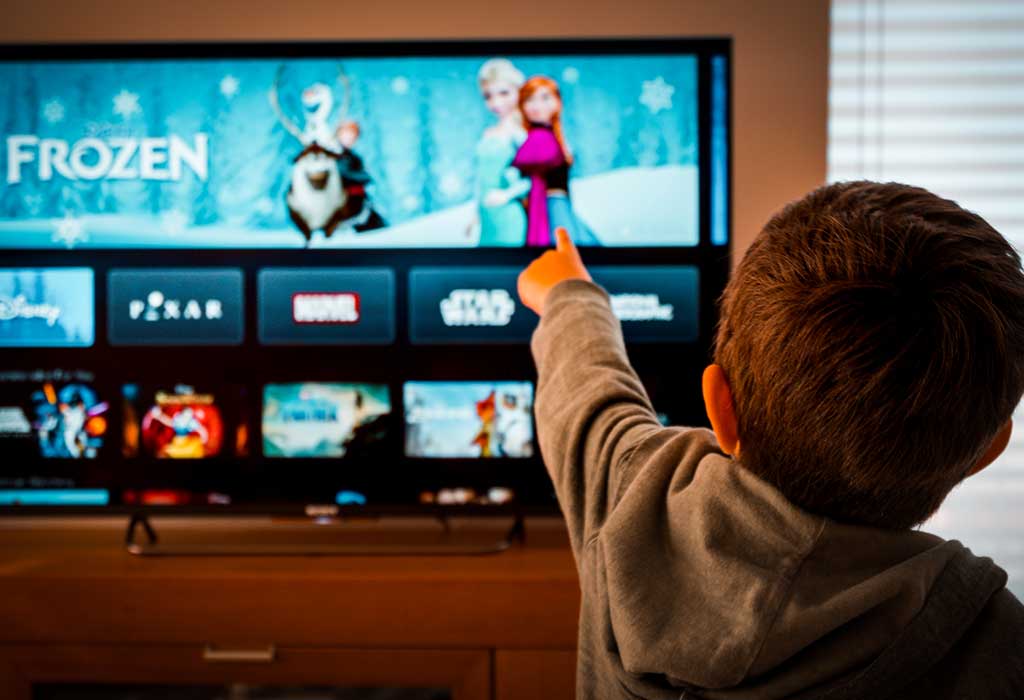 In this Article
We all grew up watching several shows by Disney, and we're sure you have a few on your mind this moment as you read these lines. Disney has a way of making intense and touching series and
movies
that leave a lasting impression on all viewers. You may be thinking of introducing your kids to some of your favorite shows! Maybe they'll love it, or perhaps they won't. However, we've put together a list of some of the best shows on Disney that we're sure your children will like.
Top Thrilling Disney Shows for Children
Here are the top Disney channel cartoon shows 1990s and other years' shows we recommend for your kids:
1. Brandy & Mr. Whiskers
Age Limit: 3
This is one of the most fun adventure kid shows on Disney plus that kids will love. The story is about unlikely friendships that form in extraordinary circumstances. When Brandy, a dog from an upscale lifestyle, meets Mr. Whiskers, the rabbit, on an airplane, they fall out of an airplane into the Amazonian Rainforest. They have to work together to survive and make it back home.
2. The Little Mermaid
Age limit: 5
This classic tale follows the journey of Ariel as she sets off on her voyage. The show is full of beautiful songs, funny instances, and significant bits. In her teens, the mermaid has to protect Atlantica from adversaries and her father, siblings, and friends. The storyline is inspiring for people of all ages.
3. Lizzie McGuire
Age Limit: 12
Lizzie McGuire was an enormously popular show in 2001, as you may recall. It is the story of Lizzie, Gordo, and Miranda, the three best friends who try to navigate their way through high school. The show details the lives of normal teenagers as they go through the usual difficulties of growing up, bullying, and even popularity. It is a highly relatable show perfect for teenagers.
4. Duck Tales
Age Limit: 3
Another classic Disney channel cartoon shows from the 1990s that you probably remember watching as a child! Duck Tales is the story of Huey, Dewey, and Louie living with their uncle after their mother disappears. Uncle Scrooge goes with the boys and their newfound friend Webby on many adventures trying to solve the mother's disappearance.
5. Chip 'n' Dale: Park Life
Age limit: 5
Chip and Dale is a classic cartoon that most children from the 90s grew up watching. The story follows two chipmunks on their incredible escapades in the metropolitan park. What makes it interesting is the dynamic between the two. Chip is anxious and easily spooked, while Dale is laid back and adventurous. The adorable duo is sure to make your kids laugh throughout.
6. American Dragon: Jake Long
Age Limit: 5
Who wouldn't want a secret superpower that makes them strong and capable of fighting an enemy? Jake Long from the show only appears to be a normal kid living in New York City. He has a superpower that allows him to transform himself into a dragon. This gift passed down for generations in his family enables him to stop the evil Dark Dragon.
7. Gravity Falls
Age Limit: 5
Gravity Falls is one of the well-known Disney channel animated shows among enthusiasts. The story follows Dipper Pines and his sister Mabel who are sent to their uncle's house for the summer. In the forest, Dipper finds a mysterious journal with which Dipper and his sister discover things are not what they seem in Gravity Falls. Although the show only has two seasons, it continues as a successful graphic novel series.
8. Liv and Maddie
Age Limit: 13
This show from 2013 is unique as it features the story of identical twins played by the same person. Dove Cameron hilariously portrays twins Liv and Maddie's night and day characteristics in their journey through high school. Live is a popular actress who has just moved to be with her sister Maddie- an awkward basketball star in the school.
9. Phineas and Ferb
Age Limit: 5
Phineas and Ferb is an iconic series on the Disney channel cartoon shows list. The show is a favorite among science geeks as it follows the story of two stepbrothers who indulge in elaborate and sometimes dangerous science experiments during summers. While every show's episode has a set pattern, it is highly entertaining and will get your kids excited about science.
10. So Weird
Age Limit: 13
So Weird is a female version of the X-files. This famous show from the 90s combines supernatural elements with science, mystery, and fiction to create a weird show. The protagonist Fiona in the show is on a quest to solve her father's death. She has a habit of blogging her finds for a wider audience. Multiple show elements portray how the world was back in the 90s before social media.
11. DuckTales (2017-2021)
Age Limit: 3
DuckTales is a Disney channel cartoon shows 2020, which is a reboot of the original one. It is often so that reboots don't match up to the original. However, this one might be better than the original one and more suited for today's audience. Overall it is bright, energetic, and entertaining. The show could use a few extra seasons, but it will make the kids want to see the old one.
12. Sofia, the first
Age Limit: 3
Sofia the First is like princess diaries, but for children. When Sofia's mom marries a king, everything changes for Sofia as she becomes a princess. She receives plenty of advice from everyone's favorite Disney princesses, Belle and Jasmine, to help her transition into royalty.
13. Kim Possible
Age Limit: 5
Kim Possible was a popular show that ran successfully from 2002 to 2007. The protagonist was a smart, gorgeous, strong girl who made cargo pants look cool! The show's popularity came from its humor, dialogue, and animation, which contained a lot of great action sequences. In the fan communities, the character is often cosplayed by young artists.
14. Hannah Montana
Age Limit: 10
A genuinely iconic show, Hannah Montana was a favorite for millions of fans worldwide. The show gathered lots of following and propelled Miley Cyrus to global fame. In the series, Miley is a simple average tween by day. By night she turns into the rock star Hannah Montana who drives people crazy with her catchy songs and sells out whole areas for her show. She lives two lives and struggles to find balance.
15. That's So Raven
Age Limit: 10
An entertaining and magical show, That's So Raven follows the girl's story who can see the future. Raven Baxter, who has a gift to witness future events, tries to live an everyday life. She sometimes uses her gifts for her advantage, but things aren't always what they seem.
16. Phil of the Future
Age Limit: 8
Phil takes a vacation with his family and travels back 100 years in time. Stranded in the past with a broken time machine, the family tries to enjoy their timeline until they find their way back home.
17. K.C. Undercover
Age Limit: 13
When K.C. Cooper discovers that her parents are spies who work for The Organization, she joins the family business. The show revolves around Cooper trying to be a normal student while also being a spy at the same time.
18. Andi Mack
Age Limit: 15
Andi Mack is a touching story of a girl who discovers that her elder sister is her mother. Andi has to survive high school while dealing with the facts of her life. The show has some mature content and details such as anxiety attacks, unexpected pregnancies, and learning disorders.
19. Good luck, Charlie
Age limit: 5
Good Luck Charlie was a feel-good show that was refreshing and reminiscent of sitcoms from 20 years ago. It is a family-friendly show which has all the essential elements such as humor, drama, and overall entertainment.
The shows listed above feature a blend of humor, adventure, and a lot of heart. Your kids will love it and relish in its memories for years to come. Great television shows build children's sense of humor conversation skills and give them witty ideas. So the next time they are bored on a rainy day, play one of these to keep them entertained!
Also Read:
Most Popular 70's Kids Tv Shows
Educational Cartoon Shows for Kids
Best Broadway Shows for Children