25 Best Gift Ideas for 6 Year Old Boys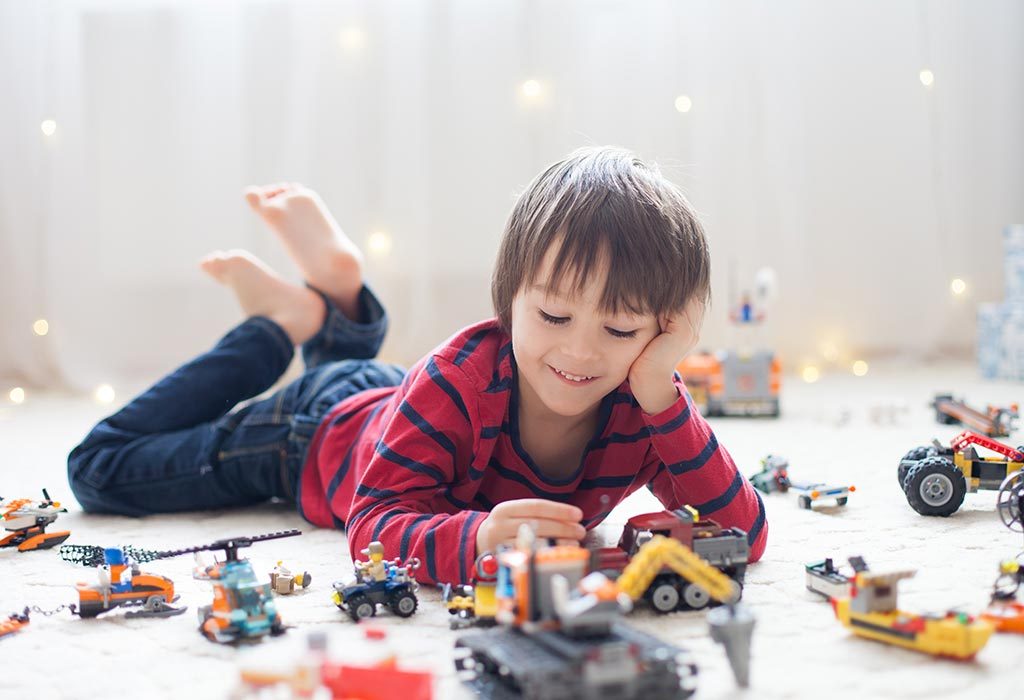 Gifts are a way of showing that we care, and when it comes to our kids, it is one of the most exciting times for them. Parents can feel a lot of pressure when it comes to finding the perfect gifts for their little ones, and six-year-olds can be challenging to shop for. When it comes to little boys, it isn't as simple as all that. If you are stumped on gift ideas, we have a list of some that any six-year-old boy will love to have.
Ultimate Gift Ideas for Six Year Old Boys
Whether you are looking for a Christmas gift for 6 year old boy or a birthday gift, this list of cool gifts for six-year-old boys will definitely help you! From large gifts to small gifts, look no further as you'll find everything here:
1. Battery-Operated Toys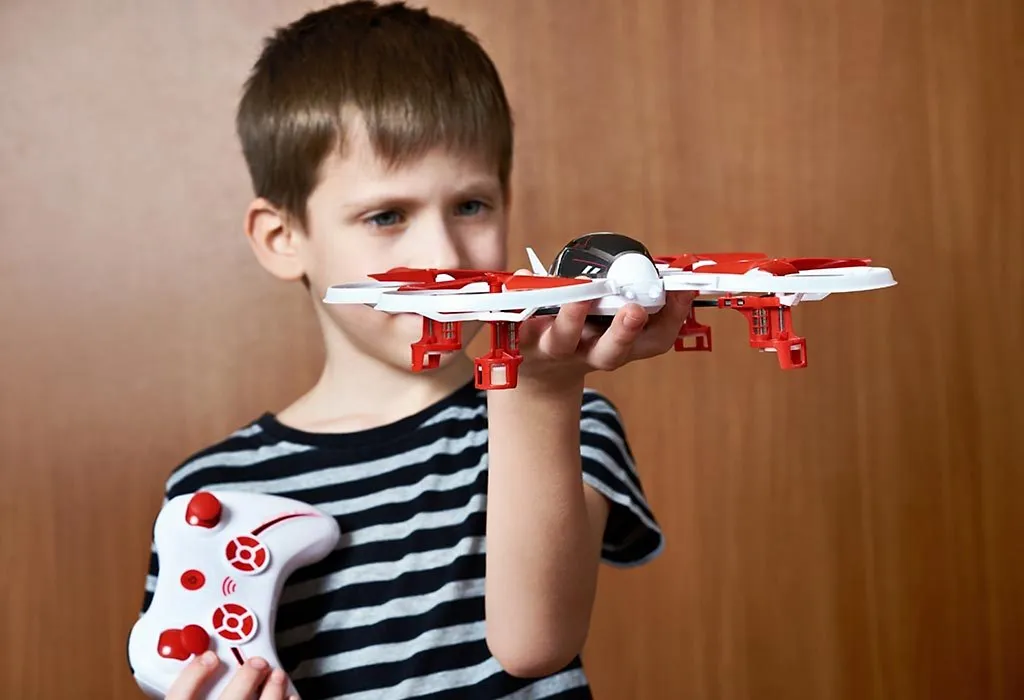 All little boys love remote-controlled, battery-operated toys like robots, cars or dinosaurs, so receiving one as a gift will make them very happy. Make sure that it is a toy that can be animated and controlled to get the ultimate reaction from its happy new owner. There is hardly a young boy out there who will not be interested in managing a battery-operated toy.
2. Activity Boxes
Activity boxes come with books and activities with instructions. They are designed for specific age-groups. They improve a child's cognitive abilities, reading, and motor skills. These are one of the fun and safe gifts for 6-year-old boy's birthday.
[FirstCry Intellikit Activity Box Subscription for Kids]
3. Craft Set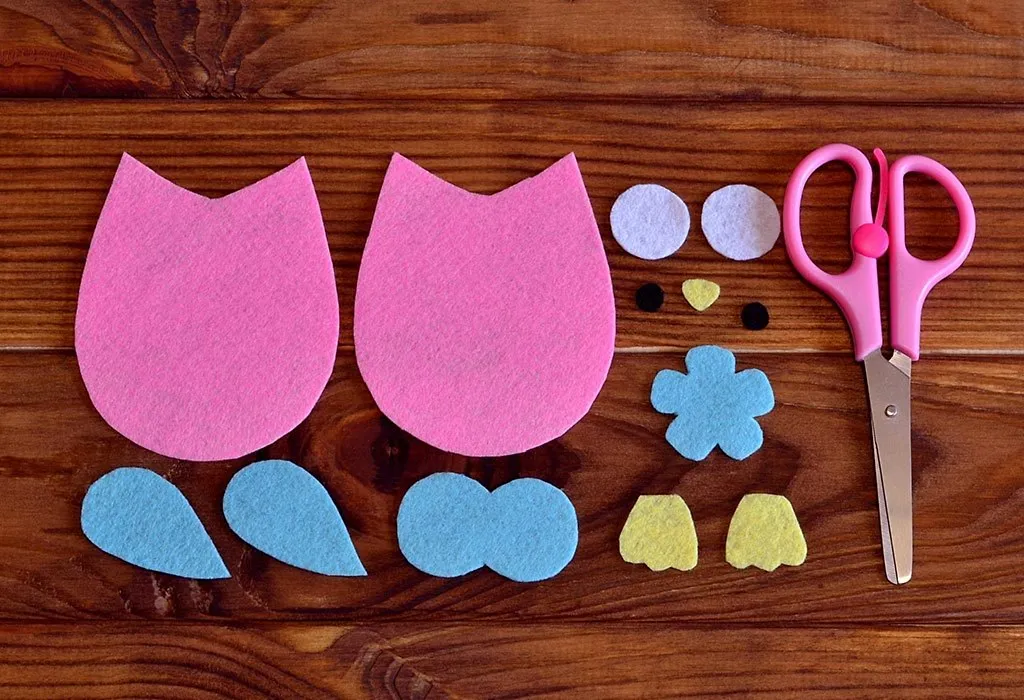 If you want to bring out the creative side in your child, gift him a hobby craft set or a papercraft set, and see what wonderful creations he comes up with. A hobby craft set contains things like glue, coloured tapes, safety scissors, ice-cream sticks, craft paper, etc. A papercraft set contains coloured origami paper and instruction booklets showing how to make interesting shapes like aeroplanes, birds, animals, etc.
4. Outdoor Explorer Set
A compass, magnifying glass, binoculars and flashlight are all important tools for an explorer. If your young man loves watching Indiana Jones and other explorers, then he will surely love to receive a set where he can have tools with which to explore the outside world with.
5. Playdough or Art Kit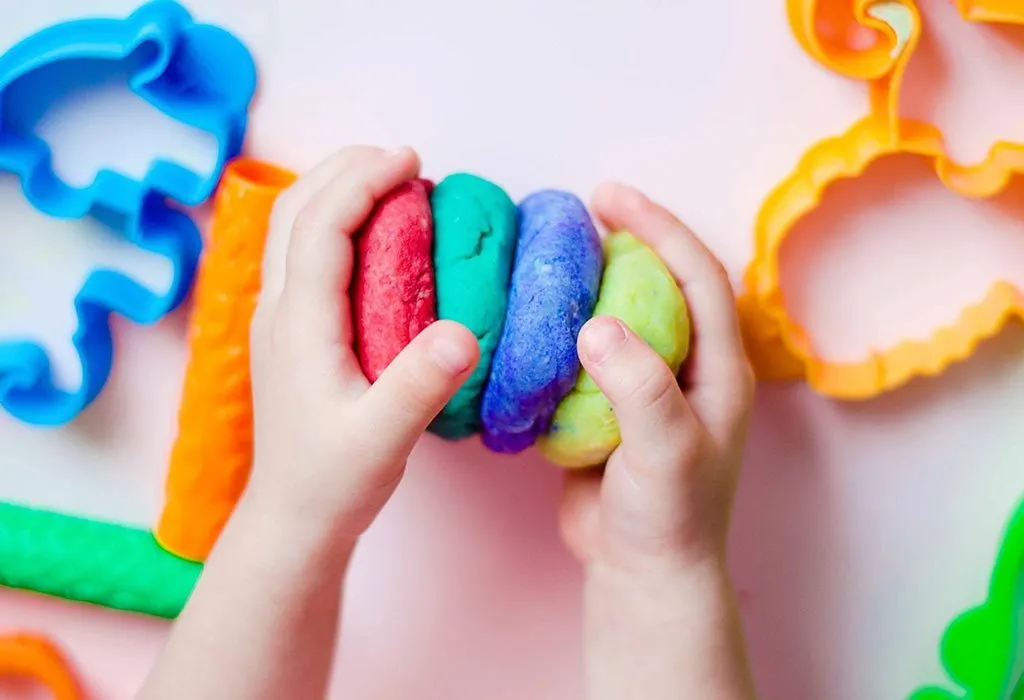 If your boy is creative and artistically-inclined, this will be the perfect gift for him! He will love to create new shapes with the playdough or create colourful works of art with an art kit.
6. Wooden Construction Set
You get great wooden construction sets in the market that are kid-friendly. If your little one keeps seeing his dad working on DIY projects, he may want to imitate him and try building something. A cool wooden construction set will be the perfect gift he can turn to at a time like this, and he can set up right next to his dad and try working on his own little project.
7. Construction Set
These days many toys can be built into fancier items. Some sets even offer blueprints for over 100 items that can be built with the materials packed inside, so if you have a child that loves to build, this will be the ultimate gift. He can follow the directions and build himself a dinosaur or a spacecraft. It is something that will keep him busy for a very long time. This gift to help keep a young boy busy will make the perfect gift for a 6-year-old who has everything.
8. Car Racing Set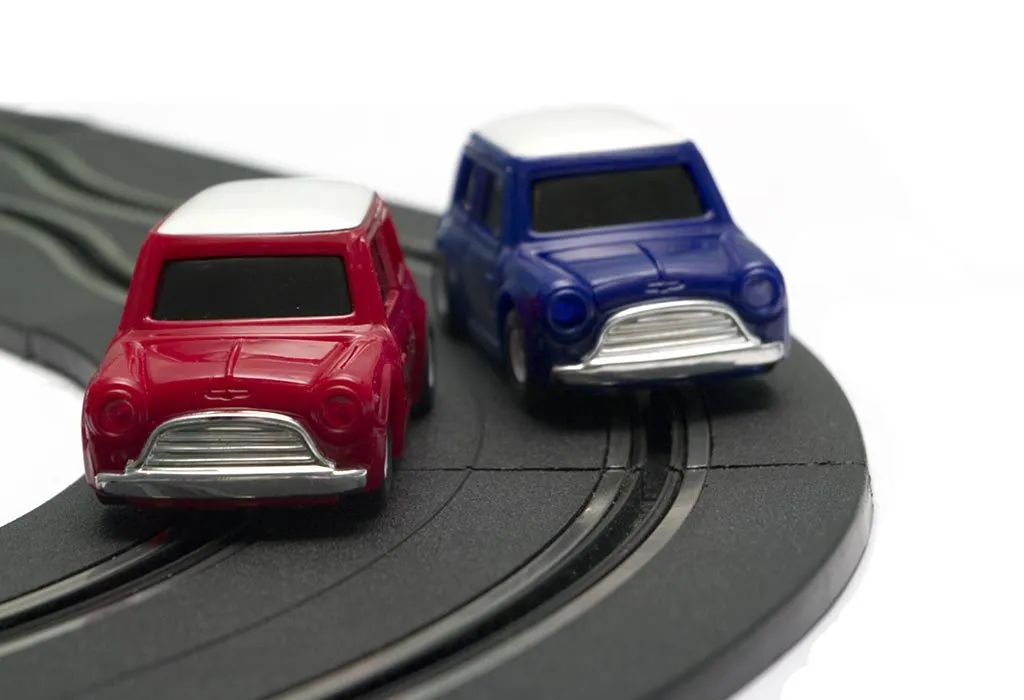 Many young boys are crazy about cars. Racing cars and monster trucks are some of the few that really catch a boy's eye. Getting your child a car racing set that he can set up around the house when he feels like it will give him a thrill of excitement. It is the perfect gift for motor-loving boys. This is one of the popular gifts for a 6-year-old boy in India.
9. Science Kit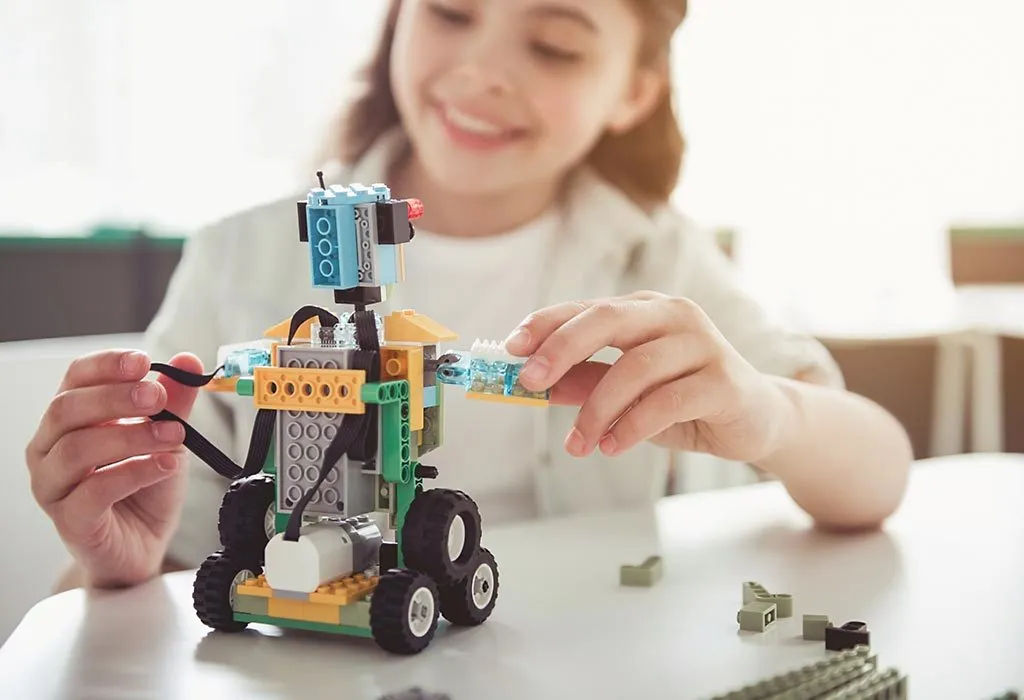 There are those young boys who find science is the most interesting game out there. There are many science kits to choose from, so looking for one that offers information on the human body, about the outdoors, a fake chemistry set and others can be the perfect gift. Not to mention you can pick out your little man's favourite type of science and get him something that caters to it directly. This science gift for a 6-year-old boy will be a great way to learn and have fun at the same time. You may have a future scientist on your hands after the fun hours of playing.
10. Spy/ Detective Set
Fun gifts for a 6-year-old boy can be tricky to pick, but most boys love to play spy, so giving him a spy set will have him soar with happiness. Now he can feel like the ultimate detective or spy and show off to all his friends. Just be ready to find him lurking about the house, trying to solve a crime or collect clues. He's got to send his reports back to base after all!
11. Walkie Talkie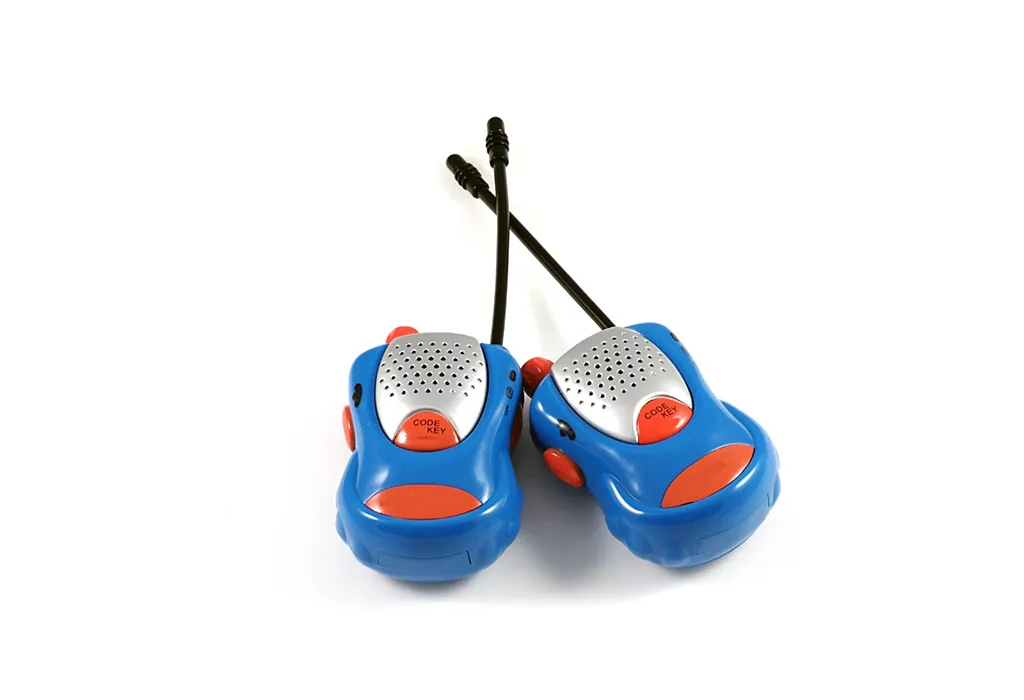 If your little one is hooked to rescue missions and treasure hunts, then Walkie talkies are the real deal. Walkie-talkies are super fun to play with and ensure confident behaviour in your little kid.
12. Colouring and Sketching Set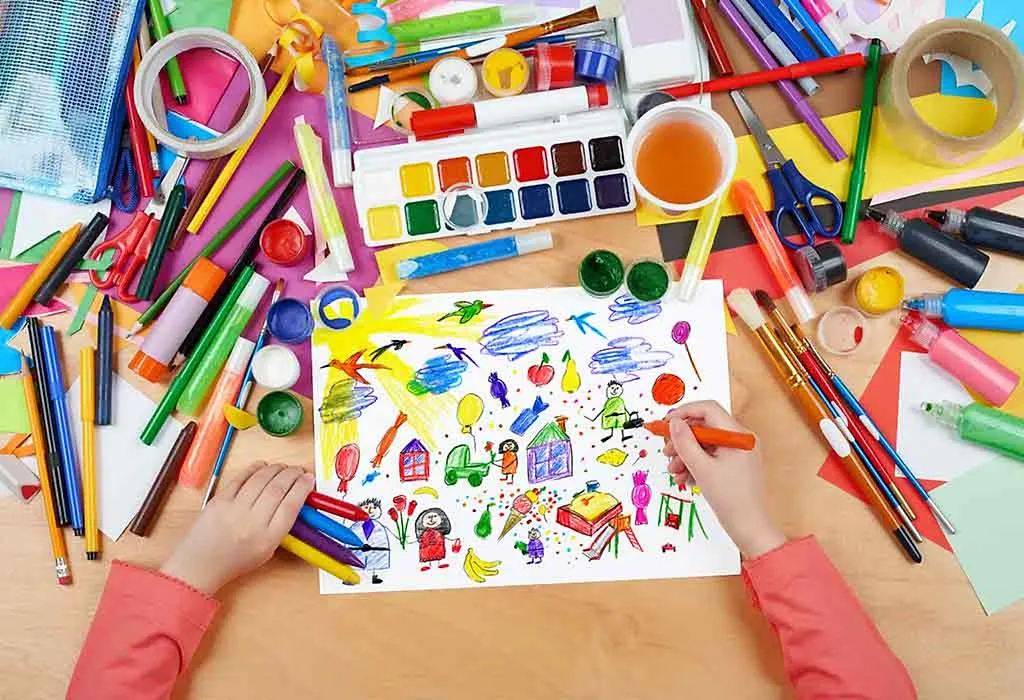 If your munchkin loves to scribble here and there wherever they find the space, then encourage this talent of theirs and gift them a colouring and sketching set. Look for a non-toxic crayon set, which includes top safety-grade crayons and sketching materials. Plus, the set is portable, so you can take it anywhere when travelling.
13. Football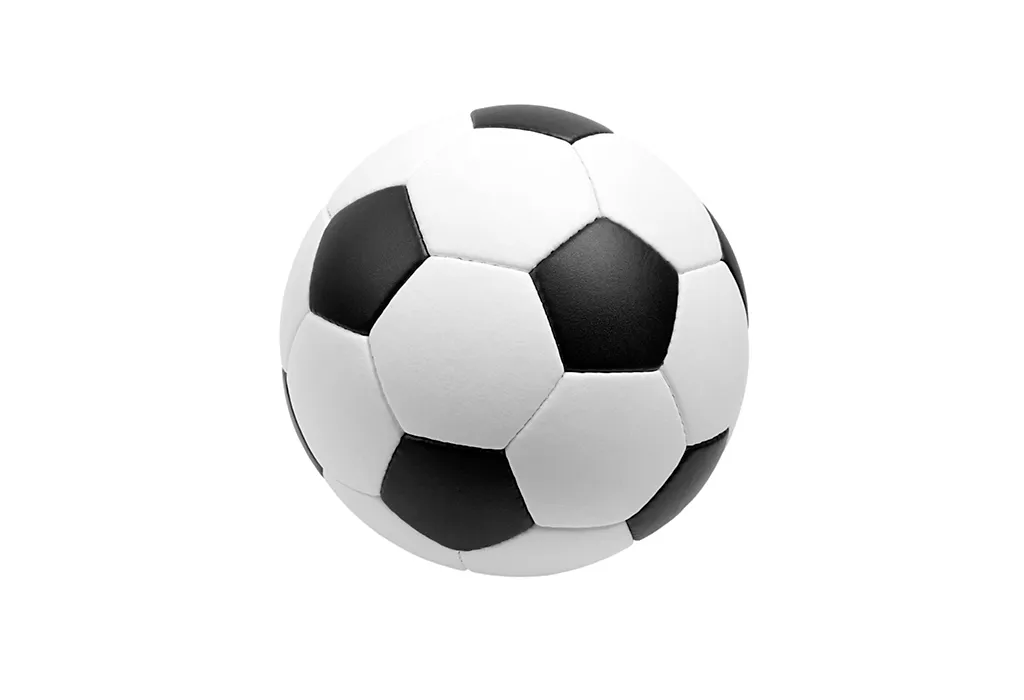 Outdoor sports are a must for kids growing up, and nothing's better than a football. Football is a great social sport, as it encourages outdoor play, muscle coordination, and, most of all, social skills.
14. Lego Set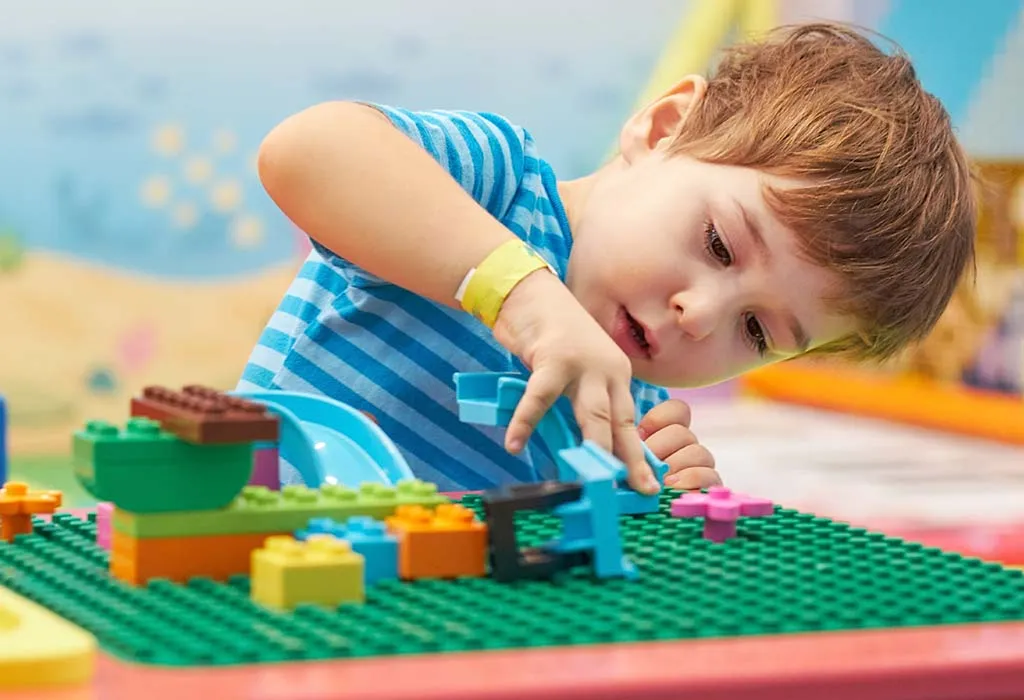 Legos are kids' favourite. Whether you want a castle, a building, a highway, or a cup, legos can build everything up. Legos are also helpful with colour coordination, planning, and cognitive ability. Your little one can have an amazing time role-playing with your Lego set.
15. Kid Jigsaw Puzzles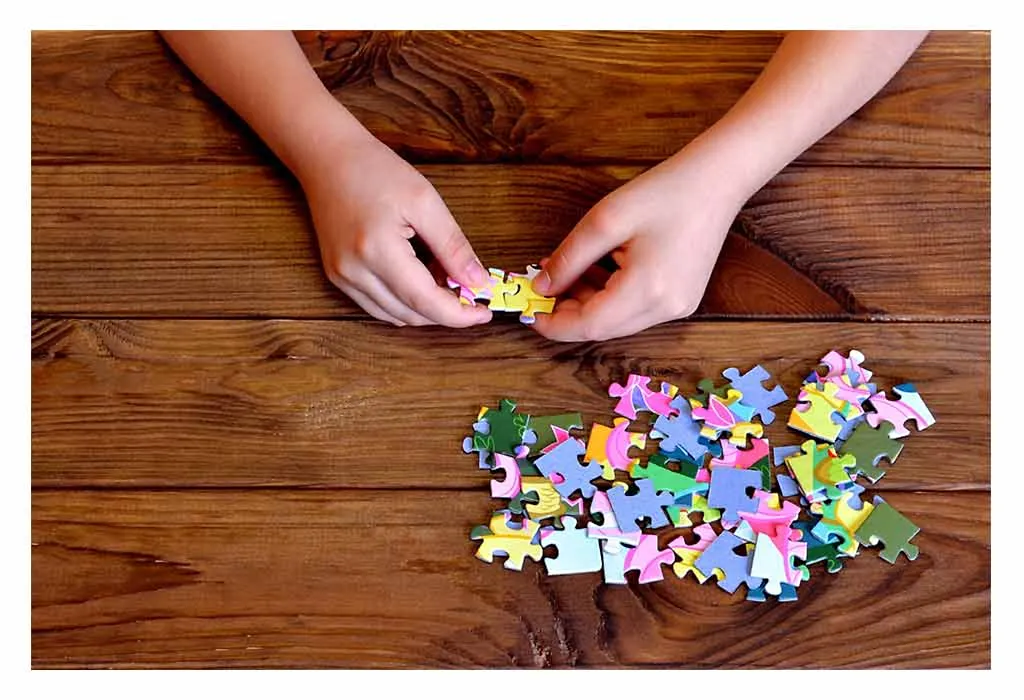 Jigsaw puzzles always fascinate inquisitive children. If you have a little one who loves solving mysteries, then he will love this, too. Jigsaw puzzles demand great attention and concentration, which, in turn, help children become more aware of their surroundings in their life. So, it's like hitting two birds and one stone. You can find these puzzles in different types, like maps, geometry shapes, board puzzles, wooden puzzles, magnetic puzzles, etc.
16. Rubik's Cube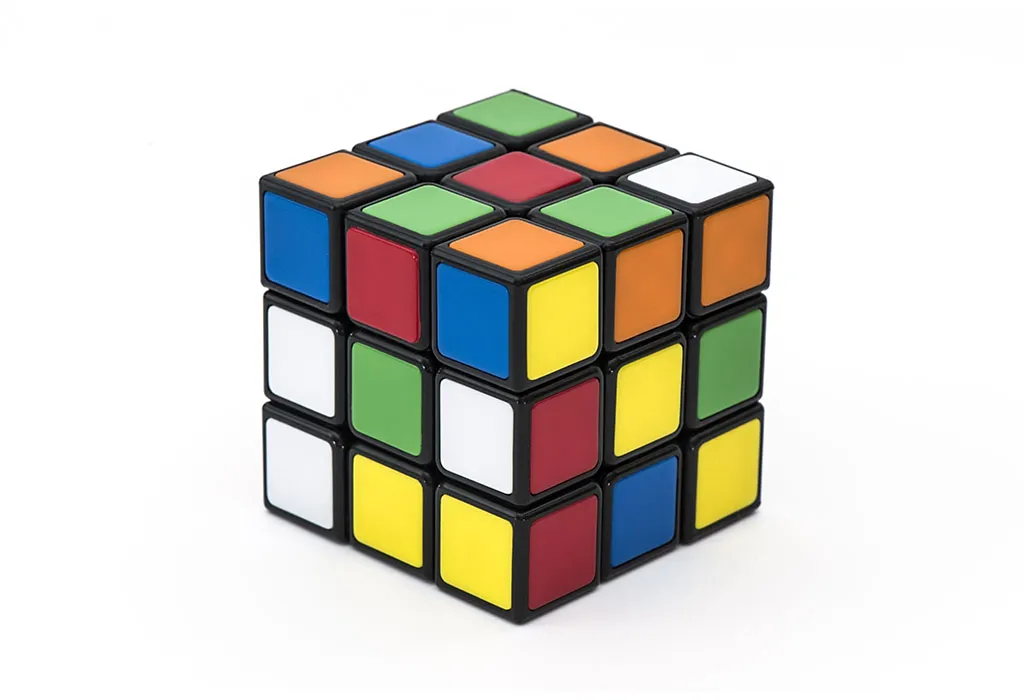 Rubik's cube is another puzzle-friendly item that encourages problem-solving abilities in your child. If you wish to make your little one a genius, playing with a Rubik's cube is a great way to start. It doesn't matter if your kid does not know how to play. You can gift it to them, so they become familiar with this toy and start playing with it later on.
17. Board Games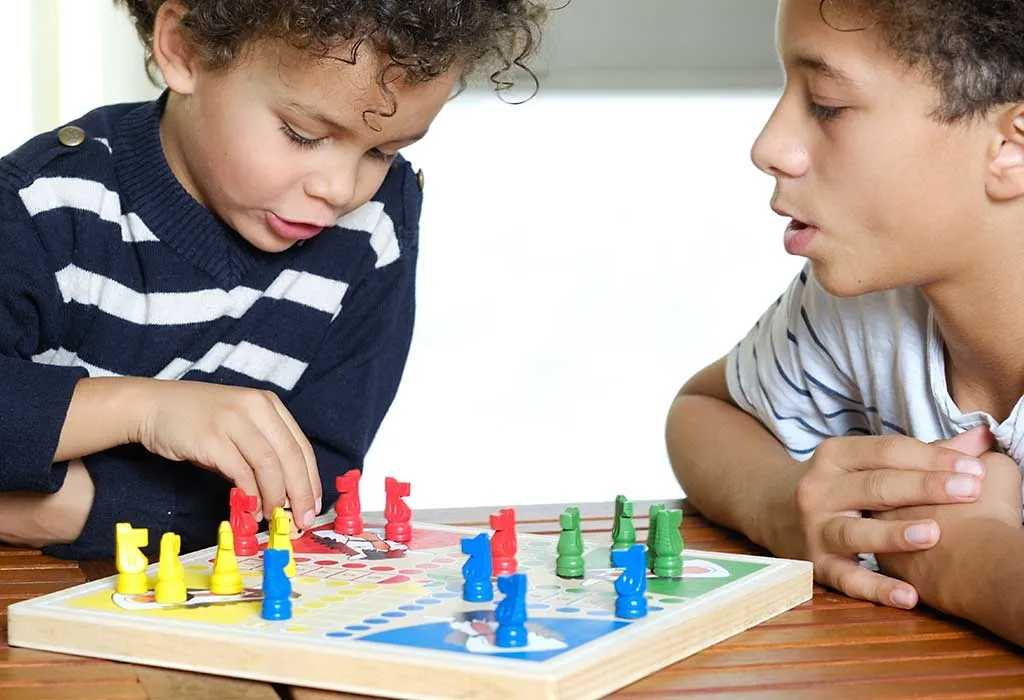 Board games like Chess, Matching Memory, Ludo, Monopoly Junior, theme-based board games, etc., are perfect for 6-year-olds if you don't want to hand them any gadgets. These board games are easy to keep and travel with and can be played anywhere and anytime. Board games can be played by siblings and even with the entire family.
18. Scrabble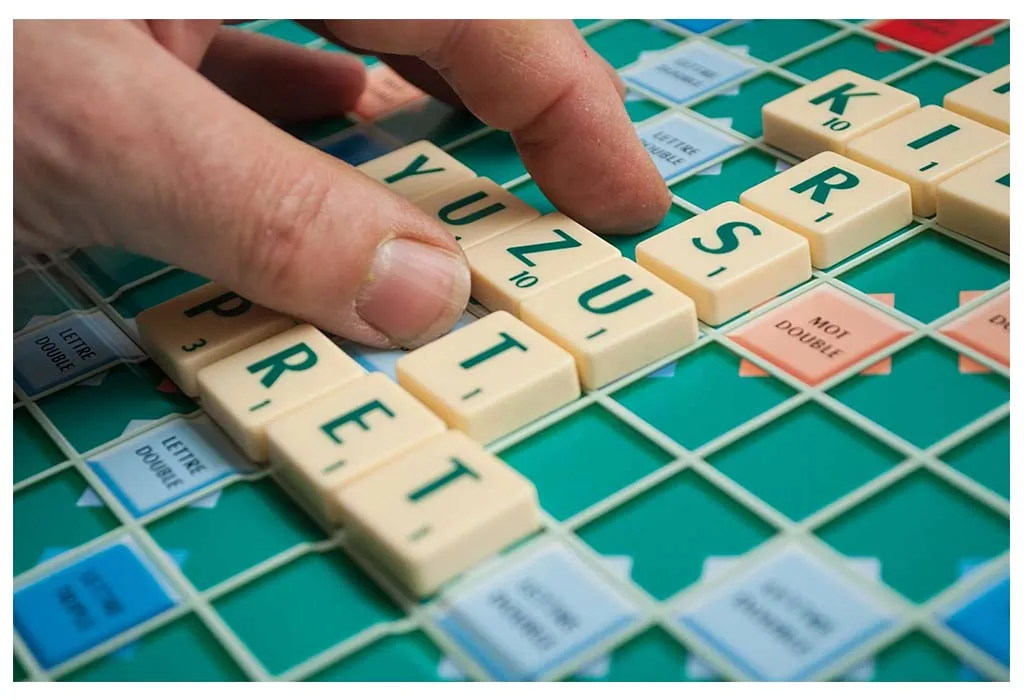 Scrabble is a fantastic game for children if you want to build their vocabulary. 6-year-old kids are in the developing stage of learning and experiencing new words. With the game scrabble, you can encourage wordplay with them, making them excellent spell bees.
19. Toy Guns
Toy guns are an absolute favourite of boys (not gender stereotyping, but it is mostly true). Toy guns for kids come with bubble effects, water guns, foam bullets, music, flashing lights, and so on. They are fun to play with.
20. Musical Instruments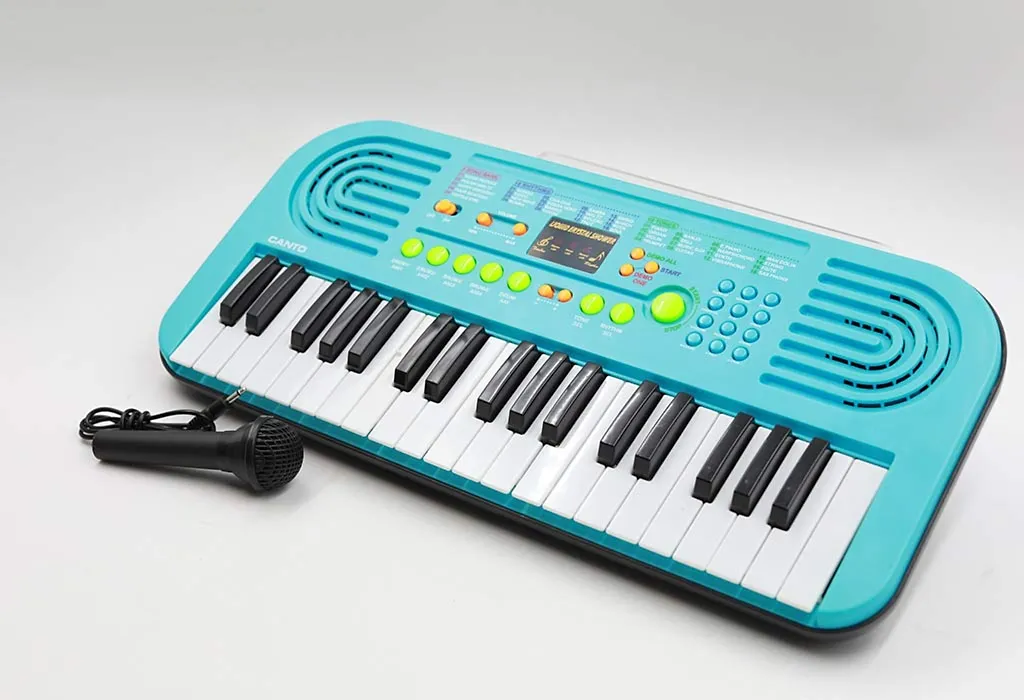 Children are highly attentive to various sounds and mimics around them. If they are exposed to fine music growing up, there are chances of attentive skills in them. For 6-year-olds, a portable piano keyboard is a good option for them.
21. Kids Doctor Sets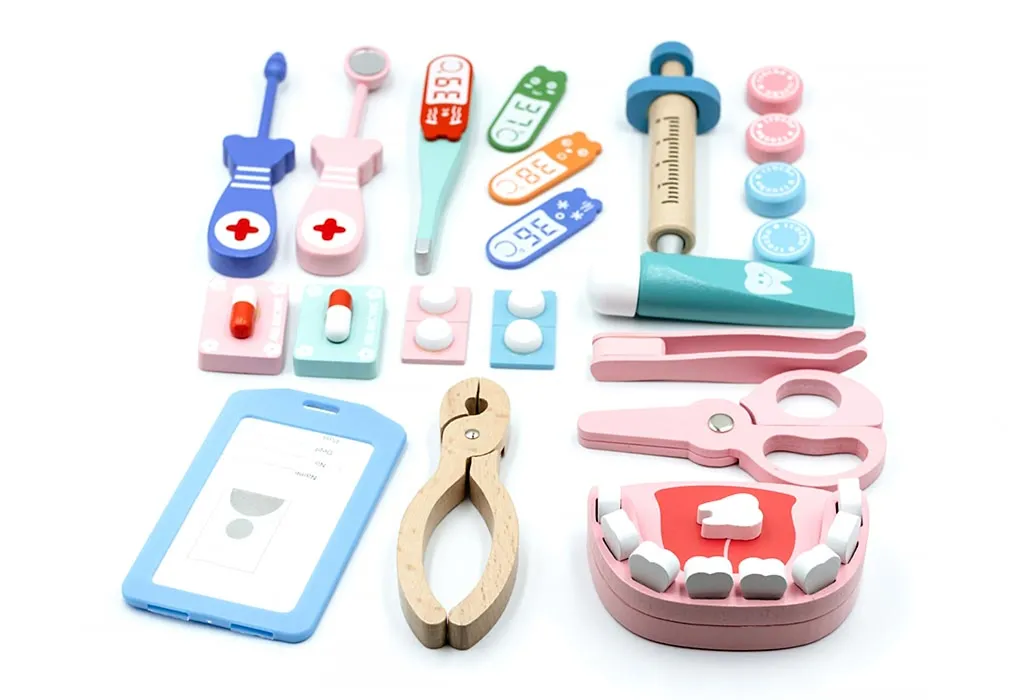 Kids doctors set is an amazing gift option to encourage the budding doctor in your child. Children's doctor kits come in handy for children and include almost all the accessories doctors use for their medical purpose, like a Stethoscope, syringe, badge, etc. Since the set is usually made of non-toxic materials, they are safe to play with.
22. Bicycle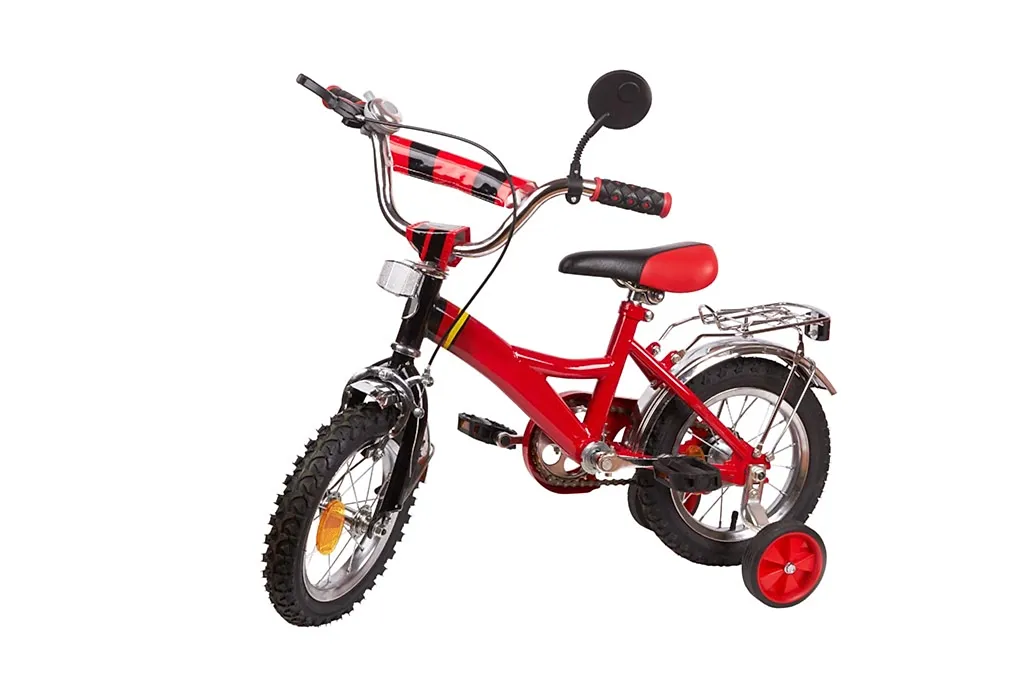 A bicycle is a great start for a kid. They are soon going to ask for it, so why not give them at this right age? If your little one is new to riding a bicycle, then you can try a tricycle or balance bicycle, as they are perfect for beginners. If your child already knows how to ride a bike, then you could look for more enhancements in a bicycle.
23. IQ Games
Parents love IQ gifts, but what about children? They, too, love it. Games that involve sequencing or colour correction are popular. Some popular games include Tic Tac Toe, The Quick Question Game, Memory Matchstic Chess game, darts, Sequence Game, and more.
24. Action Figures and Collectibles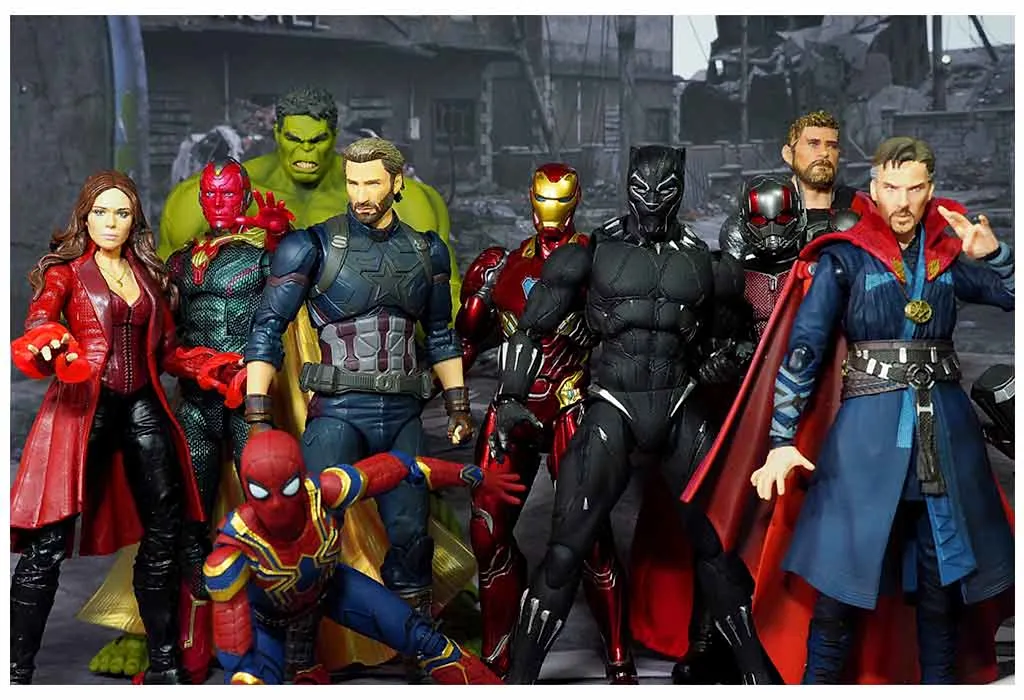 If your little kid is a fan of Avengers, Wonder Woman, Superman, Jasmin of Alladin, Transformers, etc., then you can gift them these action figures and bring out the role-play in them. You can also gift them figures of animals, dinosaurs, birds, etc.
25. Multi Model Making Sets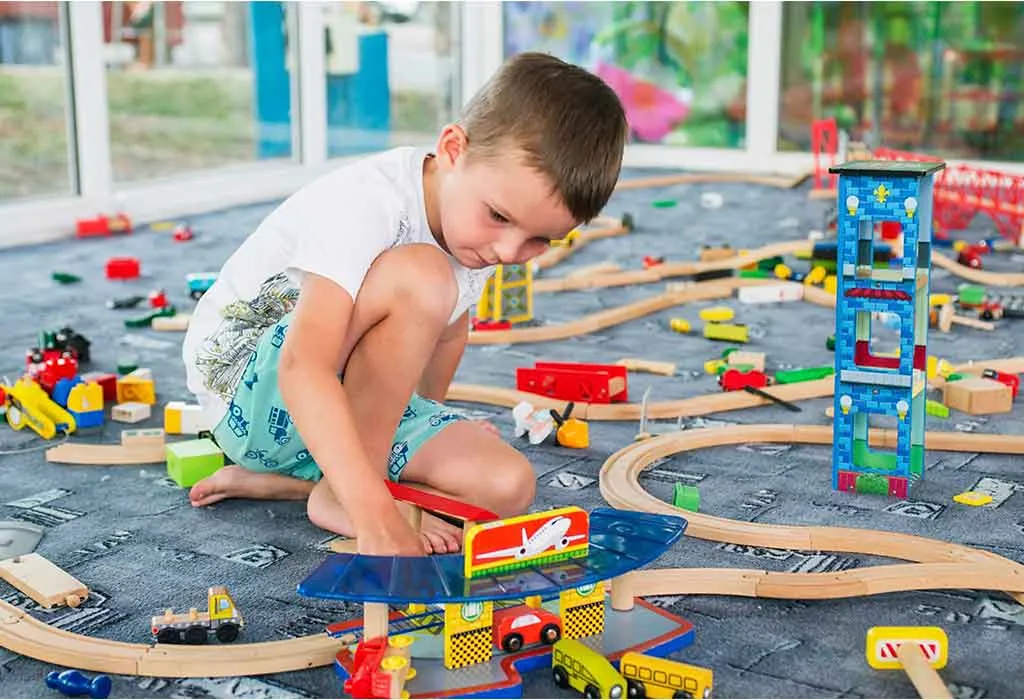 Multi-model making sets foster child's imagination and creativity, and also provide hours of imaginary play. Children can make more fantastic 2D/3D buildings than you can imagine.
How to Choose a Gift for a 6 Year Old Boy
When choosing a gift for a 6-year-old boy, keep the following things in your mind:
1. Action
From 6 years, children's muscle coordination and strength begin to develop at a faster rate, encouraging them to hop, jump, run, and do more. Look for a gift to help them strengthen these body changes and keep them engaged. You can look for gifts that encourage jumping, dancing, or getting active during their playtime.
2. Age-wise
There's no point in gifting a child a novel; they will not read until years later. So, look for something age-appropriate — select toys based on their durability, stimulation, age rating, and safe material.
3. Imagination
6-year-old kids brim with imagination as they figure out the rights and wrongs. Invest in a toy that makes the best use of their imagination and creativity, allowing them to think out of the box.
4. STEM Skills
Infuse playtime with learning. 6-year-olds have a strong skillset of grasping things. Choose STEM toys and games that involve robotics, building play structures like forts, or fun chemistry experiments. Make sure the STEM gift you are buying is also age-appropriate.
Buying presents for six-year-old boys can be easy if you know what to look for. Just try to find out a little more about the young man in question if he is not your son, and if he is, just look at his interests. There are lots of toys and other gifts you can buy for a boy that will not only leave him with loads of fun time, but that will also fuel his interests and help him learn a lot more about the things that he finds so fascinating. Whether it is art, music, science or sports, your boy will love and appreciate all the wonderful gifts that he has received.
Unique Birthday Gift Ideas for Kids
Amazing Birthday Party Games for Kids
Importance of Constructive Play in Childhood