Benefits of Activity Boxes for Kids
Different children learn in different ways; some learn when they hear information, some when they see it and still others when they have some amount of practical knowledge of something when they get to touch and experience it.
Every child is a special being and unique in their own way. When it comes to social, physical, emotional and cognitive development, the early childhood years are the most important. What a child experiences in these years have a huge impact on how they turn out as adults.
What are Activity Boxes?
Activity boxes are monthly subscription boxes that include play-based activities which encourage early childhood development in ways that are fun and explorative. The box is carefully put together with the joint efforts of child psychologists and Montessori experts and come with a new theme every month, always meeting the needs of the twelve developmental areas of children.
How Different Age Group Children Can Benefit From Activity Boxes?
The benefits of activity boxes for kids span across the different age groups and are discussed below:
a. 2 to 3 Years
The activity boxes for toddlers in India focus on aiding in the overall skill growth and the basic development of habits in your toddler. Each of the activity boxes will contain about three to five activities that are based on themes such as plants, transport, animals and others and will be able to engage your child in learning in a fun way.
b. 3 to 4 Years
Learning has never been more fun with the philosophy of play that the activity box offers. These activity boxes for preschoolers are based on a variety of themes from daily life such as exploring gardening, insects, a trip to the market and even bird watching and will keep your kids entertained for hours in a productive way.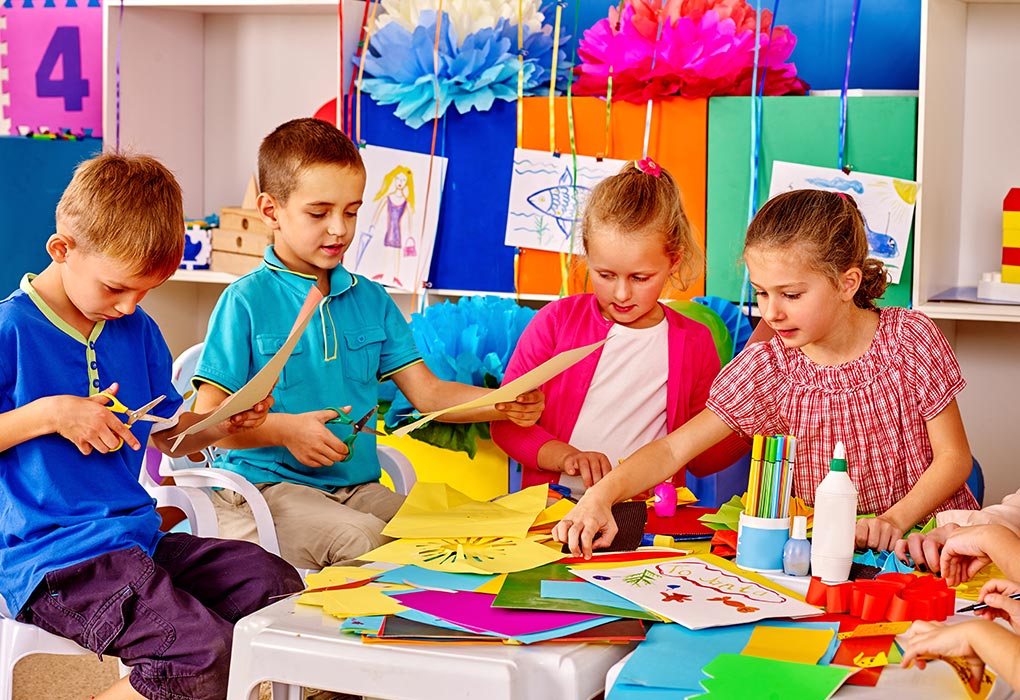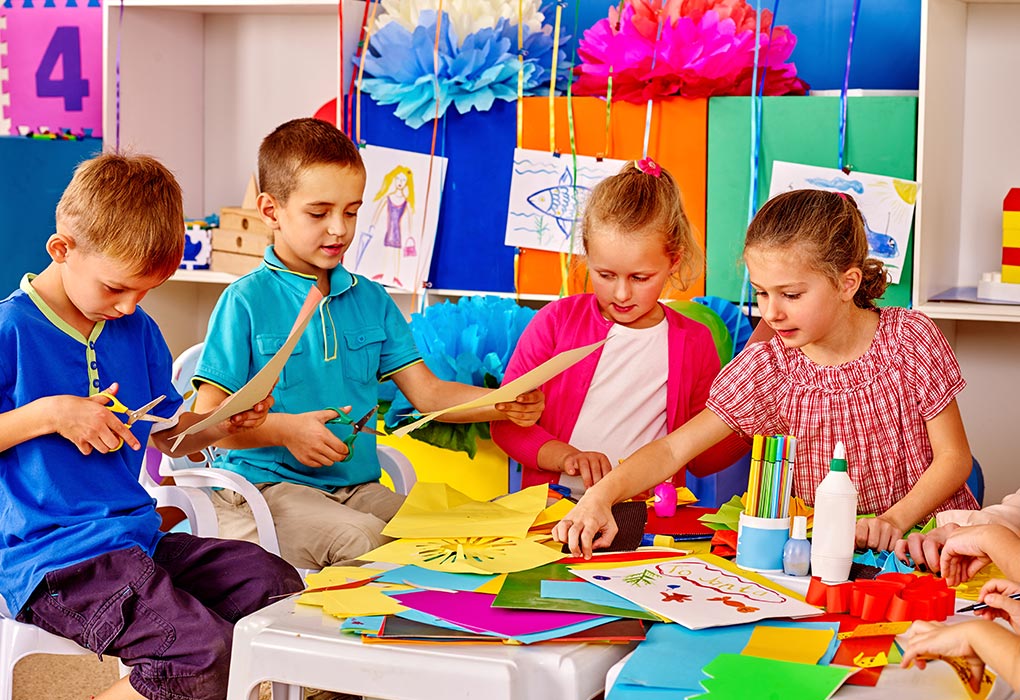 c. 4 to 5 Years
These extremely engaging play-based activities come in a variety of themes such as art, travel, science and math. They are designed to enhance your child's sensory, motor and cognitive skills. Your child will be able to even take on the roles of tailor, carpenter and others, learning the importance of such activities to society and broadening their understanding of how things work.
d. 6 to 8 Years
These activity boxes will lay the foundation for what your child will want to become. The play based kits revolve around science and art and will introduce your child to new concepts and encourage independent thinking.
How Do Activity Boxes Help Dyslexia in Children?
Dyslexia is a neurological condition that affects one in every ten children. Children who have dyslexia have difficulty in reading, writing, spelling and math. The condition is not curable and will last for the entire life of the child. Different strategies have been thought up and methods of teaching developed in order to help children with dyslexia to learn and eventually go on to lead successful lives despite their disability.
With the activity boxes, parents who have children with special needs will not have to go through the constant strain of searching for activities for their young ones every day as the activity boxes provide the right kind of activities to engage their minds and make learning fun and easy for them. Children with disabilities can benefit from educational subscription activity boxes for kids as they aim for the overall development of a child's brain and skill.
The activity boxes are based on research and understanding of children with dyslexia and are curated with care, making learning less stressful for them. If your child has dyslexia and has been having trouble learning, try opting for these activity boxes as they will help your child grow and develop the essential life skills needed. Say goodbye to the smartphones, TVs and X Boxes and allow your child to engage in the fun that will expose your child to all sorts of information about the world, how it works and where they can fit in. As they are able to learn well from these kits, children with dyslexia need not feel any different from the average child.
Also Read: Why Play is Important in Child Development?