70's Kids' Shows That Are Still Worth Watching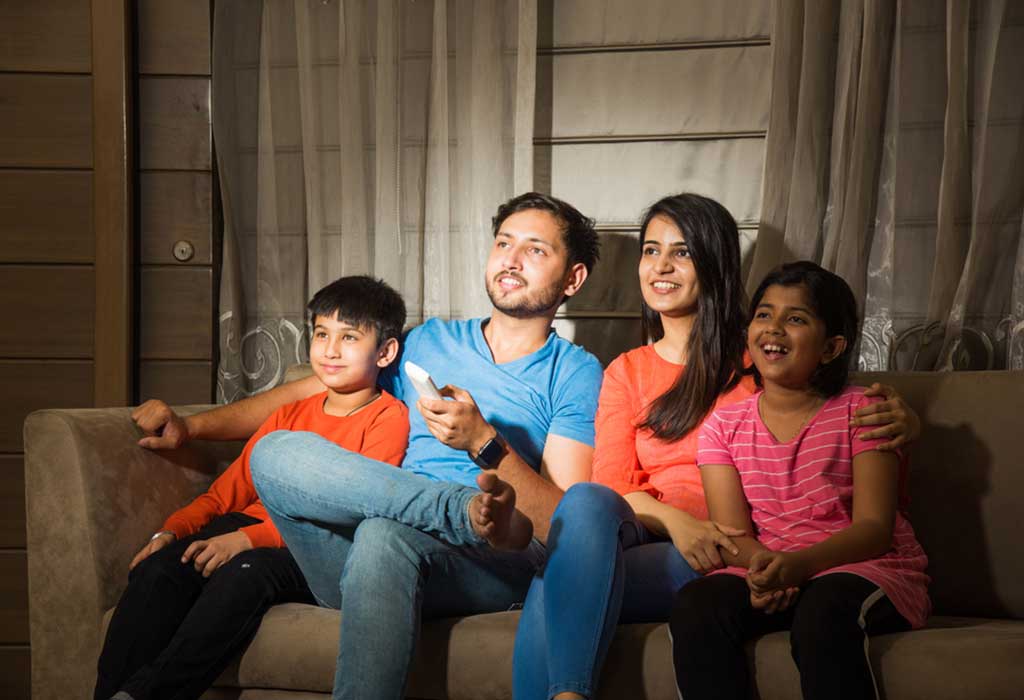 In this Article
Kids' live-action shows back in the 1970s were wildly popular for a reason. From psychedelic characters, goofy moments, wacky casts, and more, kids' shows from the 70s showcase creativity and uniqueness that's unmatched and hard to find these days.
When you watch them with your kids, these shows will rekindle the nostalgia and give you something forward to look back into.
Most Popular 70's Kids' Shows
The internet makes it easy to enjoy some of the most popular kids' TV shows from the 1970s. Generations to come will have fond memories of these, and that's why we also recommend not just kids, but parents too, to watch them. Try out our list and let us know how family time goes.
1. Ace of Wands
Ace of Wands is one of the top 1970 kids shows in the sci-fi category. It ran through 3 seasons and is a thriller series that involved a detective solving various hard-to-crack crimes.
Description
Written by Trevor Preston and Pamela Lonsdale, the show is a British TV classic. The plot covers various themes such as humans changing into dolls, the hallucinogenic 'Nightmare Gas' and Tarot's crazy adventures throughout the series. The protagonist was assisted by the likes of ex-convicts Sam and Mr Sweet.
Available On: ITV Network
2. The Bugaloos
In this musically-led show, Benita Bizarre is an evil witch who is jealous of the Bugaloos kids and will do whatever it takes to thwart their success as a popular band of musicians. This 1970s show reveals what children are truly capable of and how they end up realizing their true potential.
Description
The Bugaloos were famous between the 1970s to 1972s, and they aired on the NBC Network. Kids dressed up in insectoid costumes and went on crazy adventures by flying around the world. Benita Bizarre, the tyrant and villain, would constantly chase them, and it would be up to the kids to do everything they could to evade him. It has one season and features happy British fairies living in a magical forest.
Available On: Amazon Prime Video
3. The Wombles
The Wombles debuted in 1973 on February 5, and the show had books written about it before being put up for production. The author of the series is Elizabeth Beresford, and the story covers a group of secret characters who aim to clean the environment by cleaning up the litter and junk left behind and recycle them.
Description
Mike Batty's soundtracks were among the highlights of this show. Ivor Wood was the mastermind behind the TV show's production and introduced floppy hats with pointy noses for the character designs, which were a bit different from the book's illustrations. The theme of the show is environment-friendliness and teaches the importance of recycling.
Available On: BBC
4. Sigmund and the Sea Monsters
Sigmund and the Sea Monsters was rated on high 7/10 on IMDB and is considered one of the best 70s kids shows out there. Johnny Whitaker was cast as a part of the main characters, and parents love the themes of compassion, empathy, and kindness, which are covered in this show. Among all the Sid and Mary Kroft TV series, Sigmund and the Sea Monsters are beloved by young audiences.
Description
Sigmund is a fascinating sea creature who gets along with brothers Johnny and Scotty. When the two children stumble upon him and bring him to their clubhouse, they end up signing up for wild adventures. Sigmund's siblings don't like humans, and back in their home, hunter Barnabas is on the lookout for sea creatures. How will the kids handle what's about to unfold? You can watch how and find out!
Available On: Amazon Prime Video
5. The Krofft Supershow
The Krofft Supershow is among the Saturday morning children's educational shows from the 70s and stars psychedelic kids as the main characters. It spanned over 2 seasons with a total of 32 episodes and was aired between 1976 to 1978 on the ABC Network.
Description
The show has a huge range of live-action stories for kids and covers different topics. Characters like Wonderbug, ElectraMan, and DynaGirl made appearances in the episodes. The 1978 New Krofft Supershow was launched later, which was based on the original comic book stories. What's interesting is that the episodes last only between 15 to 30 minutes, making it a perfect watch for children who have short attention spans.
Available On: ABC Network and Amazon Prime Video
6. Big Blue Marble
Big Blue Marble was first aired on PBS TV networks between 1974 to 1983. It teaches kids what the Earth looks like from outer space and covers various interesting facts. Children also learn about other cultures and countries throughout the show, and it runs for only 30 minutes.
Description
For kids who'd love to learn about the world around them and other planets, Big Blue Marble gently introduces them to the wonders of outer space. There are excerpts from the NASA archives, iconic views of the space station, planets, topology information, and so much more packed within. Definitely, one of the top 70s children's programmes to make our list since it's highly educational and keeps young minds hooked.
Available On: Amazon Prime Video
7. Captain Kangaroo
Captain Kangaroo is one of the longest-running kids' TV shows that aired between 1955 to 1984. Bob Keeshan, who is a hero of World War 2, played a role in the film along with his friend Mr Greenjeans. Most parents are familiar with the diverse cast of characters since the series is an absolute classic.
Description
Captain Kangaroo is one of the few TV shows out there that teach children moral values and how to be good human beings. There are creative segments throughout the episodes and lessons on how to build shoeboxes, make art, etc. CBC Network aired the series between 8 am to 9 am in the mornings when it made its run.
Available On: YouTube has many free episodes of the show posted online
8. The Muppet Show
The Muppet Show started in 1976 and lasted until 1981. It has 6 seasons and introduces popular characters like Kermit the Frog, Miss Peggy, and more. You can find Mr Cookie Monster taking lessons on math and creativity from Kermit and various hilarious episodes throughout the series. Kids love the show because of its wacky characters and unpredictable moments.
Description
Everybody has heard of the Muppet Show when tuning into CBC Network. Disney took over the series in 2004, but the lesser-known characters pop up in the 1970s series. Kermit's funny antics, Mr Cookie Monster being gullible and other characters that relate to the Sesame Street TV show also show up. The main difference is that the characters of Muppets are coincidentally the stars of Sesame Street as well.
Available On: Kids can watch the free episodes online on YouTub,e and Amazon Prime Video has collected all the seasons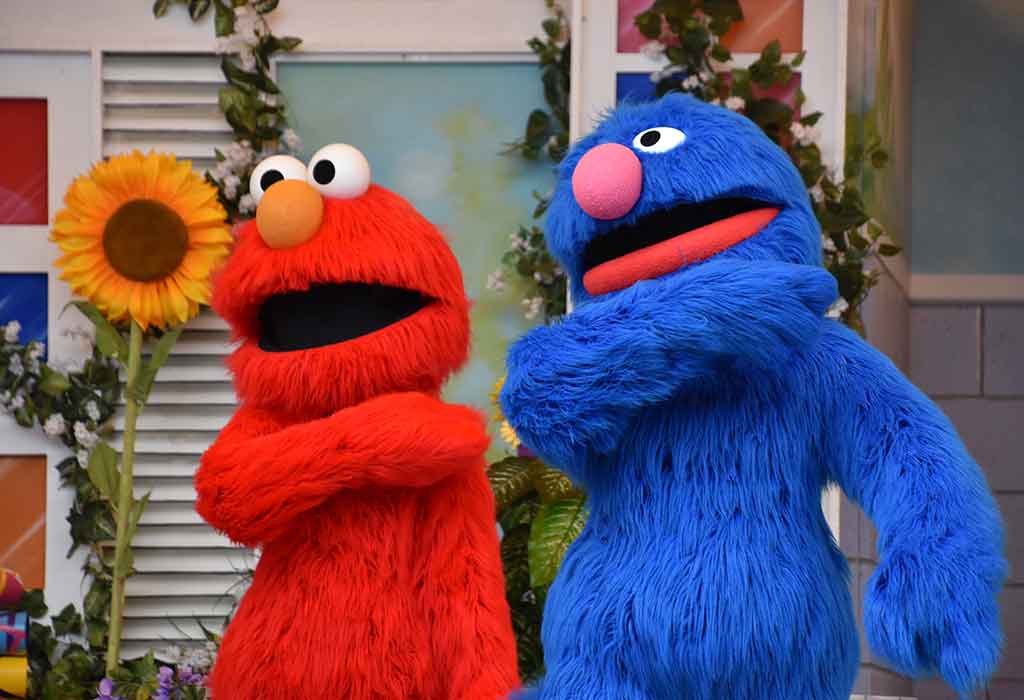 9. Mister Rogers' Neighborhood
Hosted by the unrivalled Fred Rogers, Mister Rogers' Neighborhood is a thoughtful show with the aim to provide quality programming for kids. The show uses music and songs to explain various subjects to young kids. It made its debut on February 19, 1968, and ran until August 31, 2001. Fred Rogers is the spokesperson in the show, and he guides children through museums, natural landscapes, and various environments. It gently introduces viewers to concepts of the real world and shows them that the world isn't that scary when you understand how it works.
Description
Mister Rogers' Neighborhood appeared on the Public Broadcasting System, and many episodes of it on YouTube can be viewed for free. There are some instances of 70s cartoons in this, but it's mostly an educational show for kids.
Available On: Amazon Prime Video, DailyMotion, and YouTube
10. Ludwig
Ludwig is a magical egg-shaped gemstone who lives and goes on adventures in an enchanted forest. The character's full name is Ludwig Van Beethoven, after the famous musician whose music is used throughout the series. It's an animated British children's television show that was produced in the 1970s, and each episode is 25 minutes long.
Description
Ludwig has tales of fantasy and adventures, which are very rare to find these days in modern kids' TV shows. The creators of Ludwig later went on to make the animated series Pigeon Street which became another hit among the kids.
Available On: YouTube, Vimeo, and Amazon Prime Video
These shows from the 1970s are definitely worth watching and bring back memories. If you haven't watched them while growing up, you missed out. Which means it's time to catch up. Your kids are going to love the funny characters, educational episodes, and many hidden gems found within these shows for sure.
Also Read:
Best Kid-Friendly TV Channels
Best Broadway Shows for Children
Best Educational Cartoon Shows for Kids