Banana Prune Muffins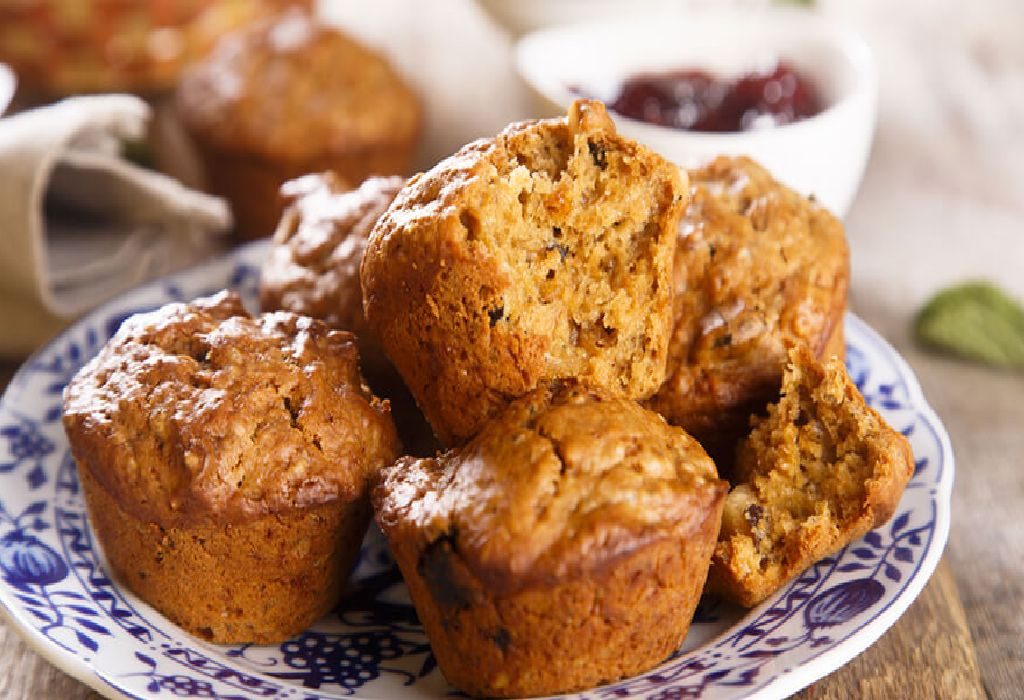 In this Article
You wouldn't believe that something with prunes would be so good, but these banana prune muffin are super-delicious! And they aren't high in fat too. They are very moist and not at all rubbery or chewy! A definite must try.
| | | |
| --- | --- | --- |
| Serves | Preparation Time | Cooking Time |
| 12 People | 15 Minutes | 20 Minutes |
Ingredients
1/2 cup white sugar
1/4 cup vegetable oil
1 egg
1 cup mashed banana
1 tsp (teaspoon) vanilla extract
1 1/2 cups all-purpose flour
1 tsp baking powder
1/2 tsp baking soda
1/4 tsp salt
1/4 tsp ground cinnamon
1 cup chopped pitted prunes
Method
Step 1
Preheat oven to 350oF (175oC).
Step 2
Grease and flour a muffin pan, or use paper liners.
Step 3
In a large mixing bowl, combine sugar, oil and eggs. Beat together until smooth. Blend in banana and vanilla.
Step 4
Mix together flour, baking powder, baking soda, salt and cinnamon in a separate bowl
Step 5
Stir this dry mixture into egg mixture until just moistened. Mix in the prunes. Spoon into muffin cups.
Step 6
Bake in the preheated oven for 20-25 minutes. You can test the doneness using a toothpick – insert it into the centre of a muffin, if done, it should come out clean.