Alphabet Cookies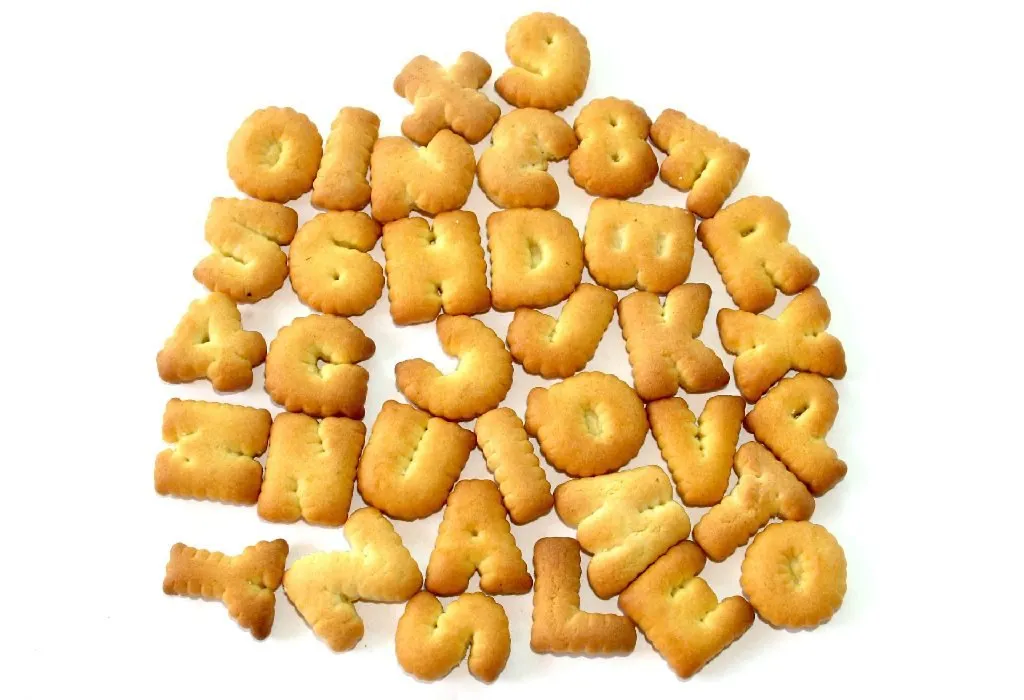 In this Article
Fill up your biscuit barrel with these alphabet-shaped biscuits. Perfect for the morning elevenses, or when the mid-meal hunger pangs suddenly strike your kids, these biscuits will come to your rescue. They are super-simple, keep well and resemble the kind normally available at the fancy cake shops and bakeries. Given the level of simplicity of the process of preparing these biscuits, you can include your kids. Give them the cutters, show them how it's done and there you have it – budding bakers right in your home!
| | | |
| --- | --- | --- |
| Serves | Preparation Time | Cooking Time |
| 4 People | 55-60 Minutes(chilling time) | 15-20 Minutes(baking time) |
Ingredients
80 g butter, softened
80 g all-purpose flour
70 g sugar
1 egg
2-3 drops vanilla extract
¼ tsp baking powder
Salt, a pinch
Alphabet-shaped cookie cutters
Method
Step 1
Take a large bowl, and cream together butter and sugar. Make sure it becomes smooth.
Step 2
Beat in the egg and add vanilla essence.
Step 3
Fold in the all-purpose flour, baking powder and salt.
Step 4
Keep this dough in the refrigerator for one hour.
Step 5
Keep the oven for pre-heating to 400 degree Fahrenheit. Remove the dough and roll it out on a floured surface into ½ inch thickness.
Step 6
Cut the cookies with the shape of the cutter and place them on a greased cookie sheet. Keep them at least 1 inch apart from each other. You'll be able to make around 7-8 biscuits.
Step 7
Bake for 6-8 minutes in a pre-heated oven.
Nutritional Information
| | |
| --- | --- |
| Calories | 298 Kcal |
| Proteins | 3.6 g |
| Total Fat | 17.5 g |
| Total Carbohydrates | 33.0 g |
| Cholesterol | 84 mg |
| Sodium | 131 mg |
| Potassium | 72 mg |