Baby Shower Etiquettes – What You Must Do and What you Musn't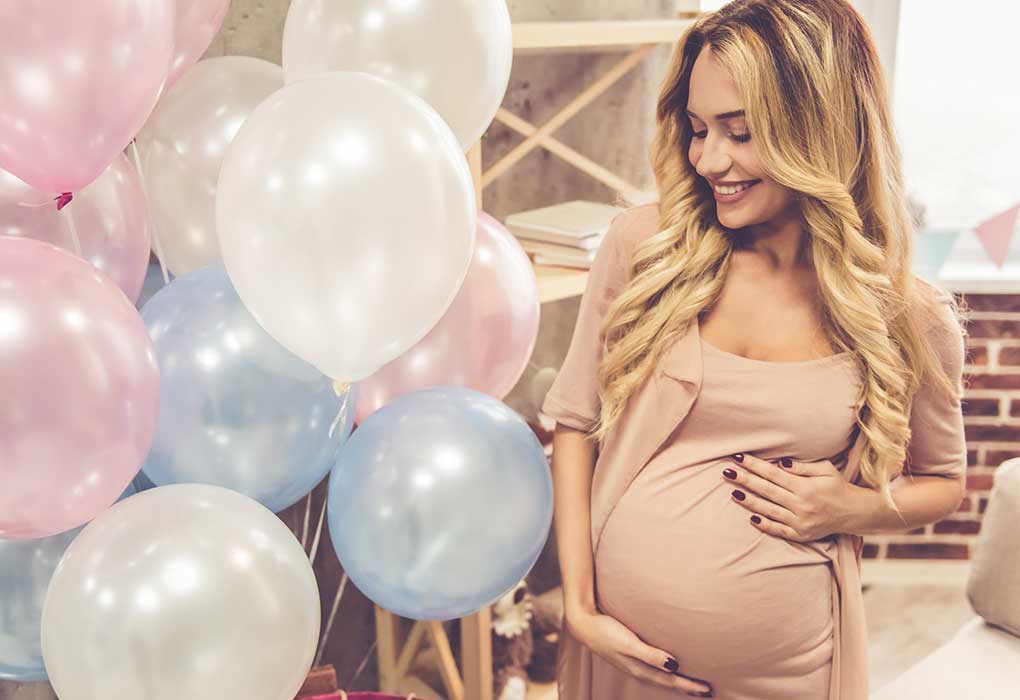 'I am expecting' are beautiful words any woman who desires to be a mom waits to say to their close ones. Then one day, that dream comes true. Near and dear ones arrange for a baby shower to celebrate this news! A baby shower is an age-old tradition that is now considered a must-have. Here are some tips for you, whether you're the mom-to-be, the one planning a baby shower, or a guest attending a baby shower.
Important Baby Shower Etiquette Tips for All Moms-To-Be, Baby Shower Planners, and Guests
1. Throwing the Baby Shower
The idea of a baby shower is that all your close friends and family members, best pals and community members will shower you with gifts to celebrate your soon-to-happen motherhood. So, you are not the host of your own baby shower program- your well-wishers need to arrange the event and that is the first baby shower etiquette the host needs to take care of.
2. Time to Arrange for a Baby Shower
You need to be careful as to when you are planning the baby shower. The ideal time is when the pregnant mom gets accustomed to the idea of having a little one and also avoiding the complications of an unexpected untimely delivery. So, according to the baby shower timing etiquette, the ideal time to arrange it is four to six weeks prior to the due date.
3. Preparing a Guest List
The guest list should top with the names of family members and close friends. The guest of honour definitely is the mom-to-be. Consult with her and freeze the rest of the guest list accordingly. Remember, you want only those people who will be really happy and bring loving gifts for the mom. Drawing the idea from popular baby shower guest list etiquette, you should restrict the event to being an intimate affair.
4. The Invitation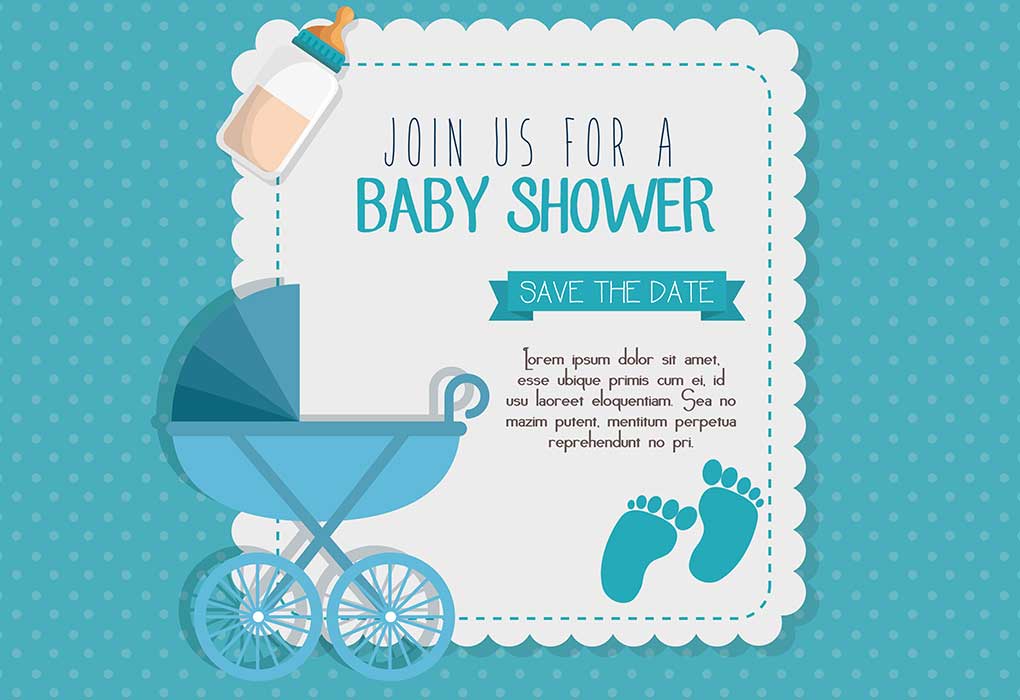 The invitation for a baby shower needs to be precise. It should mention the necessary details about the event, such as the gift registry, time and venue, and also whether there is any theme for the event. You must mention all the details so that RSVP-ing becomes easy for the guests. Also, baby shower invitation etiquette includes mentioning whether children are allowed to the party as well.
5. Registering for Gifts
Well, the baby shower is all about being showered with gifts. So, do not think that the baby registry is at all a tacky idea. If anything, the guests actually appreciate your guidance to understanding what you need to welcome the little one that is arriving in the world. There is this one thing though- keeping up with baby shower registry etiquette, when you are picking a store, pick a reasonably priced one. Also, be humble with the choice of gifts.
6. Return Gifts at the Baby Shower
If there are guests who have come with all the gifts for you and that lovely friend who has organised this beautiful baby shower event especially for you, it becomes a rational baby shower gift etiquette to arrange for at least a tiny return gift as a token of appreciation. It doesn't have to be anything humongous. Just a small token gift makes the invitees feel happier.
7. Personalised Thank You Card
Even the thank you cards matter in a spotless baby shower arrangement. Most of the time, people think that it is okay to arrange for general thank you notes. However, this practice is contrary to what baby shower thank you cards etiquette actually claims. Customised cards with all the invitees' names written on the thank you card help you express your gratitude.
8. Meals That You Arrange for the Guests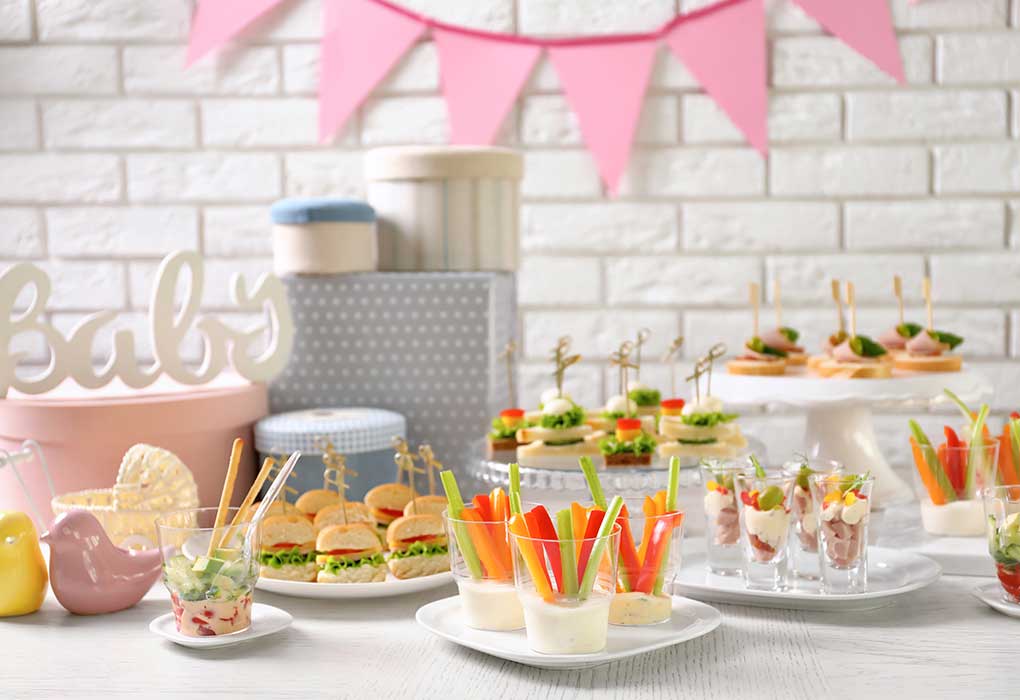 The meal you serve depends on what time the baby shower event is. Showers held in the morning (between 11 am and 1 pm) typically end with light lunch and moderately warm sandwiches. For an event held between 1 pm and 5 pm, snacks and desserts should do the trick. Desserts for the baby shower must be savoury, beautiful, white-creamed cakes- cookies or cupcakes do not fall under the right baby shower etiquette.
9. Co-Ed Baby Shower
This century has been about breaking taboos and traditions and making news rules and etiquettes. In a baby shower program, predominantly celebrated by the women of the family, welcoming men have not been a tradition. However, the increasingly popular coed baby shower etiquette shows us that the participation of men is not only accepted but also appreciated.
10. Multiple Baby Shower
If there are multiple babies, you do not have to get a gift for each of them. You can very well get just one gift which can be used by both. It is a personal choice.
11. Shower for a Second Child
There is no such thing called only one baby shower in life. So, if the first child is being celebrated, then you have the right to celebrate all your children.
12. Games Played at the Baby Shower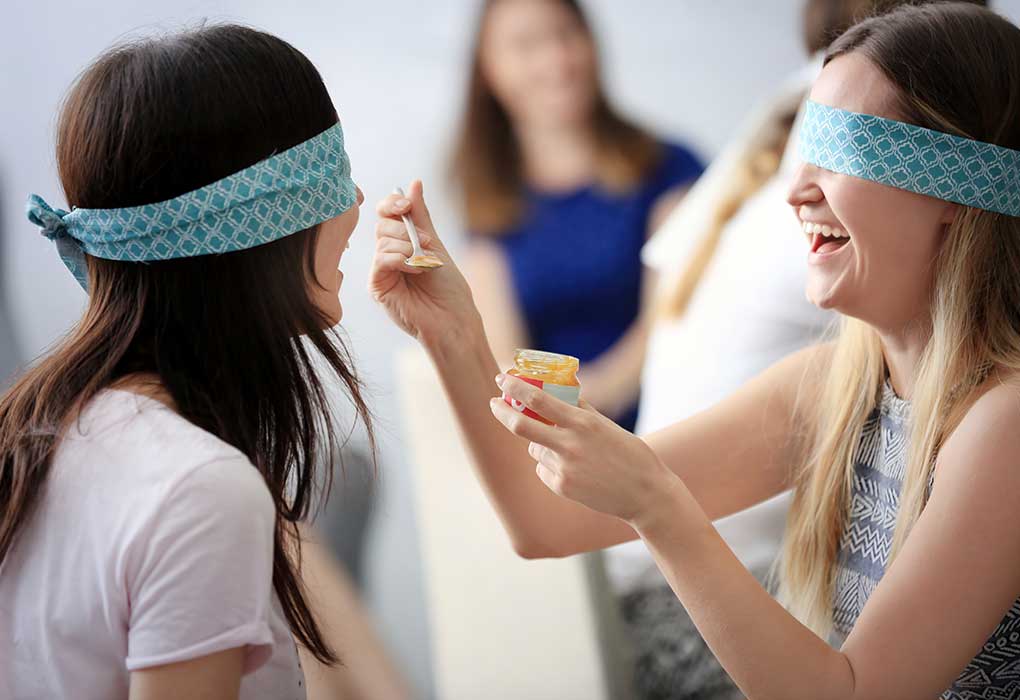 There is no rule or any compelling game etiquette as to what games you are supposed to play or are you supposed to play games in the first place, or should you only use pastel colour palettes if you are playing a game. You can pick any games you think your host and guest of honour will enjoy the most and go ahead. However, there is a sort of a mandate ordered by baby shower game prizes etiquette. If you are organising games, you should also arrange for gifts too.
13. Gender Reveal Parties
Well, it is a big trend these days. You can merge your baby shower and gender reveal parties, which should not be a problem. Then again, it is your choice whether you want to reveal the gender of your kid.
14. Attending Other Showers of the Same Baby
It is not necessary, really. If you have the time to attend the other showers, you can. It is also not mandatory to bring gifts for the baby at each shower you attend.
15. Calling Out-of-State Friends
Call only those who are close to you and those who will certainly come. People do not really go wide-spread with shower invitations.
These are all about the etiquettes that one should follow for baby showers. Once you are well accustomed to these etiquettes, there will be no difficulty in organising the second baby shower. There is no difference as such between the etiquette of your first baby shower and the baby shower etiquette for the second child. Many have started having multiple shower events for all the children they give birth to. So, happy motherhood!
Also Read:
Food Menu Ideas for Baby Shower That Will Make Your Guests Go Wow
Your Checklist for Planning the Perfect Baby Shower
Best Baby Shower Gift Ideas